Walmart Drives Digital Innovation in the Cloud
Get great content like this right in your inbox.
Subscribe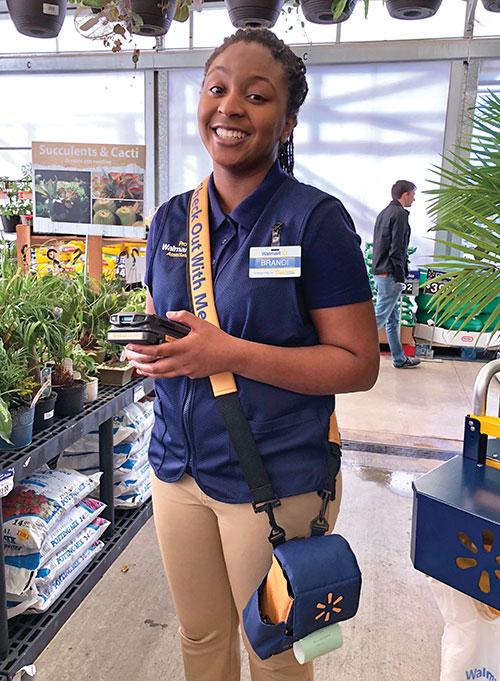 To further its digital transformation in retail, empower associates and make shopping faster and easier for shoppers, Walmart is tapping into Microsoft's cloud solutions. 
"Walmart's commitment to technology is centered on creating incredibly convenient ways for customers to shop and empowering associates to do their best work," said chief executive officer Doug McMillon. "Walmart is a people-led, tech-empowered company, and we're excited about what this technology partnership will bring. Whether it's combined with our agile cloud platform or leveraging machine learning and artificial intelligence to work smarter, we believe Microsoft will be a strong partner in driving our ability to innovate even further and faster."
"Walmart is a pioneering retailer, committed to empowering its employees and delivering the best experience for its customers wherever they are," said Microsoft chief executive officer Satya Nadella. "I'm thrilled to partner with Walmart to accelerate its digital transformation with Microsoft Azure and Microsoft 365."
Already using Microsoft services for applications and workloads, Walmart will now leverage machine learning, artificial intelligence and data platform solutions through the cloud for both shopper-facing services and internal business applications. The technology will let Walmart execute in three key areas:
Digital transformation: Microsoft Azure extends across Walmart's family of brands and international businesses, allowing the company to leverage the public cloud to:
Capitalize on the depth and breadth of its computing capacity.

Manage workloads in an elastic environment.

Leverage expanded access to new toolsets to innovate faster.

Drive a more cloud native environment and continue to manage cost,
The deployment includes Microsoft Azure and Microsoft 365 to help standardize across brands. 
Innovation: From a focus on site availability and speed to the ability to quickly and seamlessly launch new features, the retailer continues to innovate to save shoppers time and money. Walmart is also building a global IoT platform on Azure — connecting HVAC and refrigeration units to reduce energy usage and applying machine learning when routing trucks in the supply chain.
Changing How to Work: With a phased rollout of Microsoft 365, the company will provide associates with productivity tools to foster collaboration, creativity and communication. The modern workplace platform supports connected teams and breaks down silos through access to various tools.
Microsoft was ranked among the top 10 solution providers for Business Intelligence, Customer Relationship Management, Enterprise Resource Planning, Mobility, NPDI/PLM, and Supply Chain Planning in CGT's Readers' Choice Survey for 2018.