Thanks to a disruption cocktail of pandemic-prompted factory shutdowns, input shortages, labor scarcities and rocky logistics, the consumer goods industry finds itself in a supply chain crisis. And, unfortunately, the light at the end of the tunnel remains hazy.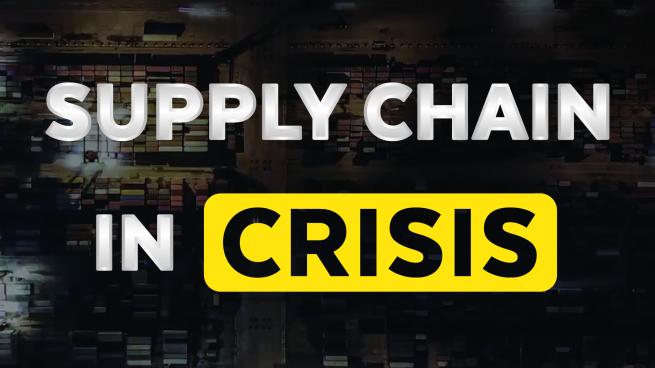 CGT is bringing back its Review & Outlook special report this December — tapping into the industry's brightest minds to recap a year of disruption and share insights on where to place future bets — and we want to hear from you.
Learn about today's most effective retail execution technologies, the types of data CGs should prioritize right now, and what to know about becoming better trading partners with retailers.
CGT ranks the top 100 publicly owned consumer goods companies based on their annual revenue.

Reginaldo Ecclissato will become chief supply chain officer at Unilever, succeeding the retiring Marc Engel.

As the supply chain finds itself at historic levels of disruption, consumer goods companies are steeling themselves for a rough road ahead. Learn how CGs are leveraging automation and artificial intelligence in order to manage today's disruption and emerge with a competitive edge.
Don't miss out on all our latest content. Subscribe to our newsletter today!
Subscribe
Learn everything you didn't know about the detriment legacy ERP systems can have on retail and consumer goods operations, and find out about the companies that are really getting up to speed.
Learn More
Learn how technology is helping today's biggest brands advance their sustainability goals, and what the risks are for the companies that fail to take action now. 
Explore Now
e.l.f. Beauty's CMO Kory Marchisotto and CDO Ekta Chopra will take the stage at CGSM to discuss how to provide a more personalized experience at scale.
Blog Sponsored By NielsenIQ

Sep 30

Do you know what you don't know in your omnisales data

Aug 31

Invest in omnichannel data to navigate the new retail landscape

Nov 17

Explore challenges and recommendations for CPGs investing in DTC

Oct 30

Transform consumer experiences by leveraging insights across touchpoints