Self-Care Takes Over at CVS
Get great content like this right in your inbox.
Subscribe
CVS/pharmacy is honing its health-centric vision by expanding its assortment of wellness products with a focus on transparency and self care.
Last month, the drugstore chain introduced new vitamin and supplement standards with the launch of a "Tested to Be Trusted" program requiring third-party testing to ensure dietary ingredients listed on the supplement facts panel is accurate and products are free from certain additives and ingredients.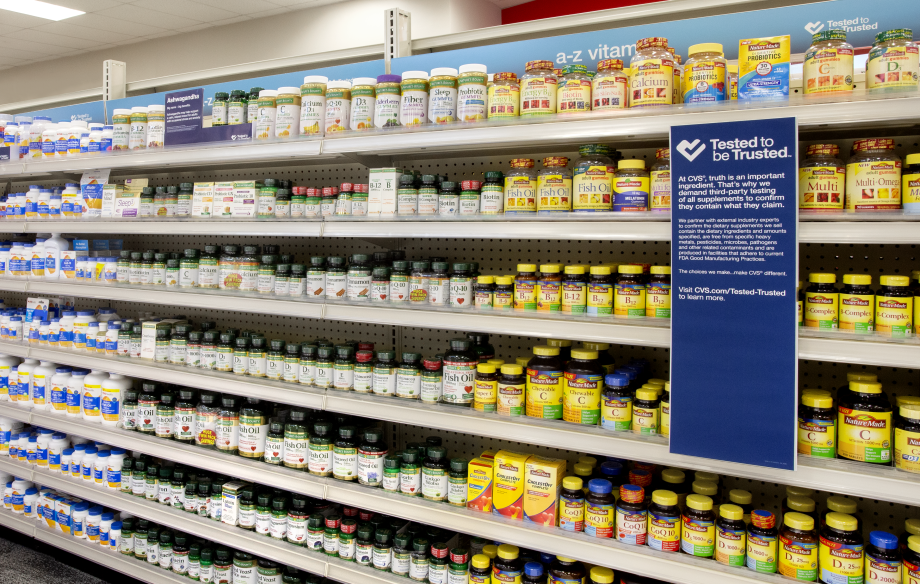 According to the retailer, more than 1,400 vitamins and supplements from 152 brands, across 11 categories, including diet, nutrition, pain and digestive, have already completed testing.
The new testing standards go hand-in-hand with CVS' expanded assortment of health and wellness products not typically found in the average drugstore. The retailer has already begun to roll out more than 300 new items in six new categories: mood, skin care, sleep, nutrition, fitness and energy support.
The new products span collagen protein, essential oils and aromatherapy stress spray, bone broth protein, beetroot powder, weighted blankets, yoga mats, free weights, bee pollen and honey immunity products, and have already begun hitting the more than 3,000 stores they're set to land at by the middle of 2019 as well as on cvs.com.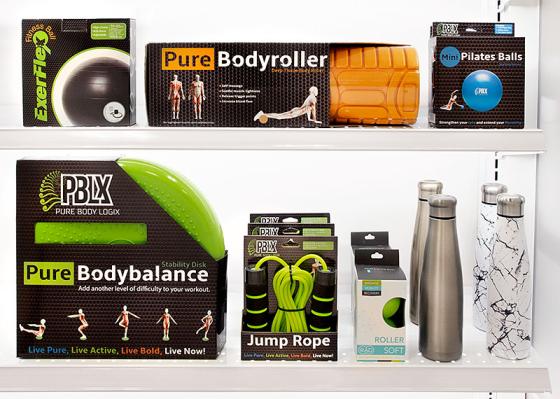 "We are seeing more customers focus on self-care as part of their overall health, and CVS is committed to providing access to new products and categories to empower people to practice self-care in their daily lives, especially since self-care varies based on an individual's needs," said Kevin Hourican, president of CVS/pharmacy and executive vice president of CVS Health, in a May press release announcing the new programs.
In-Store Activation
In stores, CVS is drawing attention to many of the new products and categories using informative endcap displays and signage that calls attention to product benefits shoppers may not be familiar with.
Some endcaps enjoy elaborate signage kits, while others simply stock a variety of products from different brands within the same category and are outfitted with simple, descriptive shelf signs. For example, a "focus & memory" endcap stocks items that "may help you stay sharp" like NeuroGum, Bulletproof Brain Octane Oil and Revive dietary supplements for increased energy alongside alternative items to exercise the mind such as author Nancy Linde's 399 Games, Puzzles & Trivia Challenges Specially Designed to Keep Your Brain Young book. Nearby, a similar rest and relaxation-themed endcap stocks related products and even includes a shelf sign promoting Apple's Calm mobile application for sleep and meditation.
Another endcap stocking honey immunity products urges shoppers to "explore the benefits of honey," while defining said benefits using affixed signage and a power wing. Stocked brands include Bee & You, Cold Bee Gone, Mickelberry Gardens and Manuka Honey. Wedderspoon is also merchandised on the display, receiving its own space on a power wing depicting benefits of taking a spoonful a day and other information.
Nearby, another notable account-specific endcap promotes Procter & Gamble's New Chapter and Atrium Innovations' Garden of Life primarily, as well as Gaia Herbs on a power wing. The endcap header, dedicated to New Chapter and Garden of Life, is decked out in icons and proof the brands are "USDA Organic," "Certified B Corporation" and "Non-GMO Project Verified," to name a few. An affixed flip book on top additionally provides further information on particular items from New Chapter such as its "perfect hair, skin & nails" supplement.
Additionally, at some locations, the endcap incorporates a digital element by inviting shoppers to visit cvs.com/newchapter to watch a video and sift through products or text "newchapter" to a dedicated number and be directed to its brand shop within the retailer's website.
The retailer has also been deploying custom displays and signage, even before its latest rollout, aligning with its health-centric vision promoting new SKUs, primarily related to keto, paleo and collagen diet and nutrition.
Related Activity
In addition to the in-store displays and signage CVS said was "designed to empower consumers to make self-care a part of their daily routine," the retailer's year-long, "purpose-led" marketing campaign, "Treat Yourself Well," includes a variety of consumer touch points including TV spots (see video below), digital advertising, social media content (including giveaways and influencer outreach) across Instagram, YouTube, Facebook, Twitter and Pinterest, and in-store "healthy-hour" events to educate consumers on new trends and brands. CVS is also using circular features, email marketing and its website to promote the new products, often with its "New at CVS" red and white icon.
Other related and relatively new items, initiatives and marketing materials include:
The addition of CBD topical products to 800 stores in eight states.
The CVS Beauty Mark initiative focused on transparency in beauty and deploying marketing materials that label if an image has been digitally altered or not. 
The removal of SPF less than 15 from shelves.
The reformulation of nearly 600 store brand beauty and personal care products to remove parabens, phthalates and formaldehyde donors.
Expanding access to orthodontic clear aligner therapy through SmileShops in hundreds of CVS locations.
NOTE: For more on CVS/pharmacy, visit p2pi.org. Path to Purchase Institute members have access to more than 3,400 images and 400 articles of marketing and merchandising activity at CVS, along with a full Retailer Profile outlining the chain's operations and strategies.