08/28/2018
Frito-Lay Gets Alexa Talking for Back to School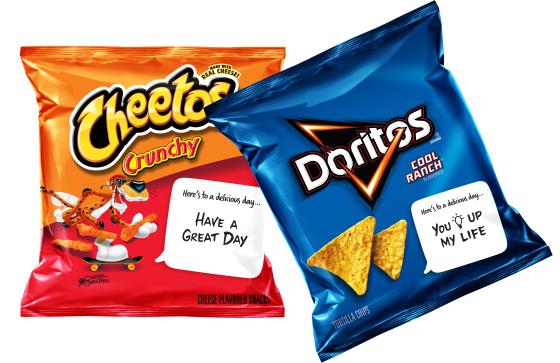 PepsiCo's Frito-Lay division is staging a back-to-school campaign centered on unique packaging. 
Single-serve chip bags in the manufacturer's variety packs carry talk "bubbles" where parents can write notes of love and encouragement to their kids. The seasonal packaging will be available through Sept. 9.
Meanwhile, a related Amazon Alexa skill was launched to give parents ideas and inspiration. Called "Snackable Notes," the skill lets parents search to get inspiration in three categories: funny, encouraging and thoughtful.
Another component of the campaign lets consumers submit their favorite notes to a dedicated website to be entered into sweepstakes awarding a weekly $1,000 prize.
The campaign concept is based on a Frito-Lay study finding that 75% of parents worry about their children's happiness while they're in school and 81% seek ways to give them kids encouragement when they're apart.
"Back-to-school is a tough transition for the whole family that can be stressful for parents and kids," said Rhasheda Boyd, director of marketing for Frito-Lay North America. "It's the little things that matter most as parents look to help ease kids back into the school year."
Frito-Lay North America is the $15 billion snacks division of PepsiCo, which ranked fourth on CGT's list of the "Top 100 Consumer Goods Companies" of 2017 with $62.8 billion in revenue.