12/14/2018
Top 100 Consumer Goods Companies of 2018
Changing Tastes: The Year in Review
Industry transformation has become readily apparent, from top to bottom
When the industry's largest public company sells off its namesake brand, it's clear that the consumer goods marketplace is undergoing a period of dramatic transformation.
But that's exactly what happened in 2018, when Nestlè sold off its namesake U.S. confectionery business to privately held Ferrero Group. The deal was perhaps the most noteworthy out of the many that occurred over the course of 2017-2018, not necessarily because of its size (a $2.8 billion transaction) but because of the way it reflects a major company's response to changing consumer demand. After moving away from its historical flagship category, Nestlè continued revamping its portfolio to address a growing need for healthier eating options (see more below).
IDC Manufacturing Insights keeps noting that less than 3% of net industry growth over the last three years has come from traditional, large enterprises — like the ones presented here on CGT's list of the "Top 100 Consumer Goods Companies" for 2018. While nearly three-quarters of these companies posted revenue growth last year, the total dollar figure for the group was $1.73 trillion — $150 million less than the complete tally back in 2003, the first time that CGT compiled the list.
What's more, a significant portion of last year's growth came not through organic sales increases but from mergers and acquisitions — $95.3 billion of which took place in 2017 from just 17 major deals, according to Deloitte. Traditional companies aren't just buying up the emerging brands that have, in so many cases, beaten them online; they also continue to acquire each other in efforts to maintain shrinking market share or focus on different categories that better address the needs of today's consumers.
All this disruption still hasn't affected our annual rankings too much. As has been the case over the last few years, only two companies have fallen off the list: tobacco marketer Reynolds American, which now is part of British American Tobacco (No. 23), and Turkey-based appliance manufacturer Arcelik AS, which just barely missed the cut. They were replaced by France-based cheese specialist Savencia (at No. 86) and U.S. household goods manufacturer Church & Dwight (100).
The following is a profile of recent activity at the industry's 10 largest companies. The trends are not hard to spot.
RANK/COMPANY
2017 NET $M
1-YEAR SALES GROWTH
KEY EXEC**
1. Nestlé SA*
$89,139
0.4%
Filippo Catalano
2. Philip Morris International
$78,098
4.2%
Patrick Brunel
3. Procter & Gamble
$65,058
-0.4%
Javier Polit
4. PepsiCo
$63,525
1.2%
Jody Davids
5. Unilever N.V.*
$60,628
1.9%
Jane Moran
6. Anheuser-Busch InBev
$56,444
5.1%
Felipe Dutra (1)
7. Christian Dior*
$49,287
11.0%
Pietro Beccari (2)
8. LVMH Moët Hennessy Louis Vuitton
$48,122
13.0%
Franck Le Moal
9. JBS SA*
$43,132
-4.2%
Rogerio Peres (U.S.)
10. Tyson Foods
$38,260
3.7%
Scott Spradley (3)
11. Coca-Cola Co.
$35,410
-15.5%
Barry Simpson
12. Nike, Inc.
$34,350
6.1%
Skip Potter (3)
13. Imperial Brands, PLC*
$34,140
9.5%
Chris Broe
14. 3M Co.
$31,657
5.1%
John Turner
15. L'Oréal*
$29,381
0.7%
Etienne Aubourg
16. Danone*
$27,863
12.5%
Cecile Cabanis (4)
17. Kraft Heinz
$26,232
-0.9%
Francesco Tinto
18. Mondelez International
$25,896
-0.1%
Joher Akolawala
19. Altria Group
$25,576
-0.7%
Daniel Cornell
20. Heineken Holding N.V.*
$24,717
5.3%
Anna Ransley
21. Adidas AG
$23,964
15.0%
Michael Voegele
22. Qingdao Haier Co.
$22,918
33.7%
Fred Li
23. British American Tobacco PLC
$22,916
37.6%
Marina Bellini
24. Henkel AG
$22,622
7.0%
Joachim Jaeckle
25. WH Group Ltd.
$22,379
3.9%
Julia Anderson (Smithfield)
26. Whirlpool Corp.
$21,253
2.6%
Michael Heim
27. BSH Hausgeräte*
$20,770
4.2%
Joachim Reichel
28. Fonterra Cooperative Group
$19,232
12.0%
Gerben Otter
29. Japan Tobacco*
$18,865
-0.2%
Yuki Maeda (6)
30. Asahi Group Holdings
$18,382
22.1%
Akiyoshi Koji (2)
31. Kimberly-Clark Corp.
$18,259
0.3%
Suja Chandrasekaran
32. Kering*
$17,484
25.0%
Sangita Naik (7)
33. Associated British Foods*
$17,350
15.0%
Aslam Osman (8)
34. Kirin Holdings
$16,433
0.5%
Noriya Yokota (4)
35. General Mills
$15,620
-0.6%
Don Monk
36. San Miguel Corp.
$15,573
21.0%
Clifford Que (9)
37. Colgate-Palmolive Co.
$15,454
1.5%
Michael Crowe
38. Newell Brands
$14,742
11.1%
Dan Gustafson
39. Diageo PLC
$13,616
14.9%
Manish Gupta (3)
40. Johnson & Johnson (Consumer)
$13,602
2.2%
Stuart McGuigan
41. AB Electrolux
$13,426
0.8%
J.P. Iversen
42. Kao Corp.
$13,136
2.2%
Robert Garriott (10)
43. Grupo Bimbo
$13,105
6.1%
Ruben Marquez-Villegas
44. RB*
$13,009
21.4%
Seth Cohen
45. Uni-President Enterprises* 
$12,932
-3.3%
Chih-Hsien Lo (11)
46. Kellogg Co.
$12,923
-0.7%
Brian Rice
47. Stanley Black & Decker
$12,747
12.0%
Rhonda Gass
48. Compagnie Financiere Richemont SA*
$12,033
-4.0%
Jean-Jacques van Oosten (3)
49. Essity (form. Svenska Cellulosa)*
$12,019
8.0%
Robert Sjostrom
50. Estée Lauder Companies
$11,824
5.0%
Michael Smith
51. VF Corp.
$11,811
2.6%
Chris Hobson
52. MolsonCoors Brewing Co.
$11,002
2.6%
Darrin Vohs
53. Nipponham Group*
$10,606
-2.2%
Yoshihide Hata (2)
54. Pernod Ricard*
$10,183
4.0%
Mathieu Lambotte
55. Carlsberg A/S* 
$9,372
-1.3%
Mark Dajani
56. Hormel Foods
$9,168
-3.7%
Mark Vaupel (12)
57. PVH Corp.*
$8,915
9.0%
Eileen Mahoney
58. Shiseido Co.*
$8,866
18.2%
Mitsuru Kameyama
59. BRF - Brasil Foods*
$8,845
-0.8%
Adhemar Hirosawa
60. GlaxoSmithKline Consumer Healthcare*
$8,760
8.0%
Karenann Terrell (13)
61. China Mengniu Dairy Co.*
$8,655
11.9%
Jeffrey Lu Minfang (2)
62. Saputo, Inc.*
$8,429
1.6%
Richard Rivard
63. Beiersdorf AG*
$7,976
4.5%
Barbara Saunier
64. Swatch Group SA*
$7,916
5.4%
Calogero Polizzi
65. Campbell Soup Co.
$7,890
-0.9%
Francisco Fraga
66. Conagra Brands
$7,826
-9.7%
Mindy Simon
67. Dean Foods Co.  
$7,795
1.1%
David Bernard
68. Coty, Inc.
$7,650
75.9%
Jerry Flasz
69. Parmalat SpA*
$7,569
3.2%
Carlo Polese
70. Hershey Co.
$7,515
1.0%
Terence O'Day (14)
71. J.M. Smucker Co.
$7,392
-5.0%
Bryan Hutson (15)
72. Groupe SEB*
$7,340
30.0%
Jean-Michel Andre
73. Constellation Brands
$7,332
12.0%
Ricardo Bartra (3)
74. First Pacific Co.*
$7,297
8.0%
Manuel Pangilinan (2)
75. Dr Pepper Snapple Group
$6,690
4.0%
Thomas Farrah
76. Ralph Lauren Corp. 
$6,652
-10.2%
Janet Sherlock
77. Bayer Consumer Health*
$6,627
-2.9%
Daniel Hartert
78. Hanesbrands
$6,471
7.3%
Cindy Miller
79. Hermes International*
$6,290
7.0%
Chris Ashworth
80. ITC Ltd.*
$6,164
5.8%
V. v. Rajasekhar
81. Clorox Co.
$5,973
4.0%
Jay McNulty
82. Thai Beverages Public Co.*
$5,762
35.7%
Pisanu Vichiensanth
83. PT Gudang Garam*
$5,637
9.2%
Istata Taswin Siddharta
84. Unicharm Corp.
$5,633
6.1%
Takahisa Takahara (2)
85. Avon Products
$5,565
-0.2%
Benedetto Conversano (16)
86. Savencia SA
$5,495
9.8%
Ronan Loaëc
(Americas)
87. Bandai Namco Holdings*
$5,443
7.7%
Shukuo Ishikawa (2)
88. Post Holdings
$5,225
3.9%
Joseph Caro
89. Hasbro, Inc.
$5,210
3.8%
Steve Zoltick
90. Spectrum Brands Holdings
$5,007
-0.7%
Mark Winger
91. Kewpie Corp. (QP Corp.)*
$4,932
1.7%
Osamu Chonan (2)
92. Mattel, Inc.
$4,882
-11.0%
Sven Gerjets (3)
93. Sapporo Holdings*
$4,848
1.8%
Masaki Oga (5)
94. Electronic Arts*
$4,845
10.0%
Jason Horwath
95. McCormick & Co.
$4,834
9.6%
Ken Thomas
96. Herbalife Ltd.
$4,427
-1.4%
Rich Libby
97. Husqvarna AB*
$4,334
9.5%
Anders Johanson (3)
98. Nintendo Co.*
$4,302
-3.0%
Todd Bruce
99. Brown-Forman
$3,857
-3.8%
Tim Nall
100. Church & Dwight
$3,776
8.1%
Kevin Gokey
*Dollar amounts configured by CGT using conversion rates on Nov. 14, 2018.
**All listed executives are Chief Information Officer except (1) CFO/CTO; (2) CEO; (3) CTO; (4) CFO; (5) President; (6) SVP Corporate Strategy & IT; (7) Head of Governance & Control, Americas; (8) Head of IT; (9) AVP, IS Management; (10) Regional Executive Officer, VP EIS; (11) Chief Strategy Officer; (12) VP, IT services; (13) Chief Digital & Technology Officer; (14) Chief Product Supply & Technology Officer; (15) VP, IS; (16) Senior EVP, Technology & Engineering; (17) Assistant GM, Production & Technology.
________________________________________________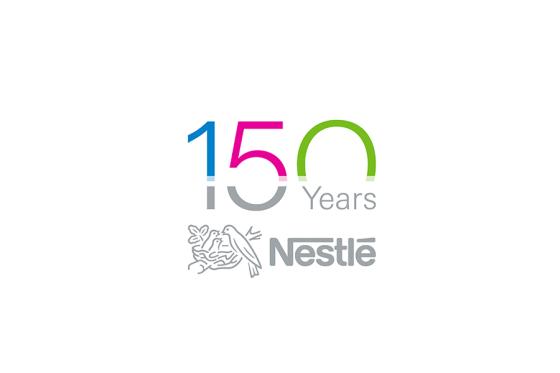 1. Nestlé SA
Even before it began 2018 with its watershed move away from candy, Nestlé was busy in 2017 reinforcing its high-end coffee portfolio by scooping up complementary brands Chameleon Cold Brew and Blue Bottle.
It also entered the plant-based protein market with the purchase of Sweet Earth Foods and boosted its health and wellness strategy with vitamin-maker Atrium Innovations. This investment in key brands, coupled with a constant and comprehensive review of its "Value Creation Model," has kept Nestlé very busy: The company has zoned in on advancing high-growth food and beverage categories (coffee, pet care, infant nutrition and bottled water), and expanding its presence in emerging geographic markets.
As for the future, Nestlé is examining which technologies will best help it stay on top of trends. Chief information officer Filippo Catalano recently told Marketing Week that "the Internet of Things is becoming an important platform for brands," noting that Nestlé sits in an advantageous position as a company that sells products and appliances that can be connected (think coffee and beverages) to consumers in their homes.

2. Philip Morris International
Philip Morris International marked 2017 as a "landmark year in its transformation for a smoke-free future." The growth that the company experienced underscored the enormous promise of "reduced-risk products" (a term trending in tobacco company annual reports this year), the strength of the combustible product portfolio, and the commitment of its employees to leading industry transformation.
In fact, PMI attributes its strong financial results to the product development, commercialization and science behind flagship smoke-free product IQOS, which exceeded expectations. The trend toward RRPs has initiated fundamental changes to operating models, organizational structure and culture, which has accelerated an "evolution into a consumer-centric, technology and science-driven company," according to the annual report.
To keep up with the accelerated expansion of the heated tobacco unit and IQOS, the company undertook a major revamp of its manufacturing and supply chain activities in 2017, increasing machines, production efficiency and facilities while reducing per-unit costs.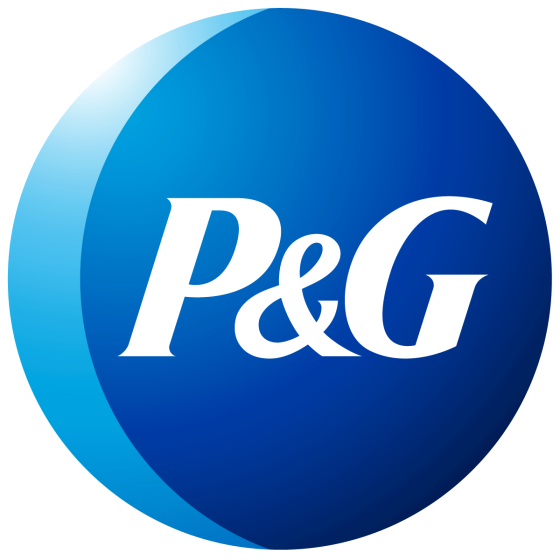 3. Procter & Gamble
P&G has significantly streamlined its product portfolio in recent years. (Divestiture of its "Beauty Brands" actually gave Coty, Inc. a big boost in this year's rankings). But its remaining 65-odd brands are leading the market in 10 category-based businesses. As such, P&G has not been shy about plans to save up to $10 billion from fiscal 2017 through 2021 by delivering on the four key elements outlined below.
P&G believes its greatest savings will come in (1) cost of goods sold through opportunities in raw and packaging materials, manufacturing, transportation and warehousing as the company fully synchronizes its supply network and replenishment systems. In (2) marketing spend, it plans to drive down media rates and waste, reduce agency/advertising costs and improve efficiency of in-store materials and direct-to- consumer programs. Elsewhere, trade spend (3) is another large pool, where just a 10% efficiency improvement will result in meaningful savings (through improved execution and optimized investments). Finally, overhead spending (4) will focus on increasing end-to-end business accountability.
Another significant move in 2017 was the appointment of Coca-Cola veteran Javier Polit as CIO. He brought a passion for technologies within mobile commerce, customer analytics, the IoT and digitization.

4. PepsiCo
In April 2016, the company tapped into the IT expertise of CIO Jody Davids to continue "digitizing PepsiCo for growth." To that end, Davids has been working on "delivering technologies that automate business processes, analyze data for business insights and enable employees to collaborate more easily," she told Forbes.
PepsiCo has been challenged with identifying innovative products that will appeal to the healthier snack and beverage preferences of Millennials.
And with Davids at the helm, it has been busy stabilizing and centralizing its IT systems, ultimately creating a 95% improvement in service uptime. After creating a more solid IT function, the focus has shifted to the standardization and harmonization of data to make better decisions for both retail customers and consumers. "We think the next frontier is the consumer," Davids told Marketing Week, where she also noted working with the businesses on automation and digitalization.
Next on the CIO's to-do list is blockchain, which Davids believes holds intriguing potential for all large corporations.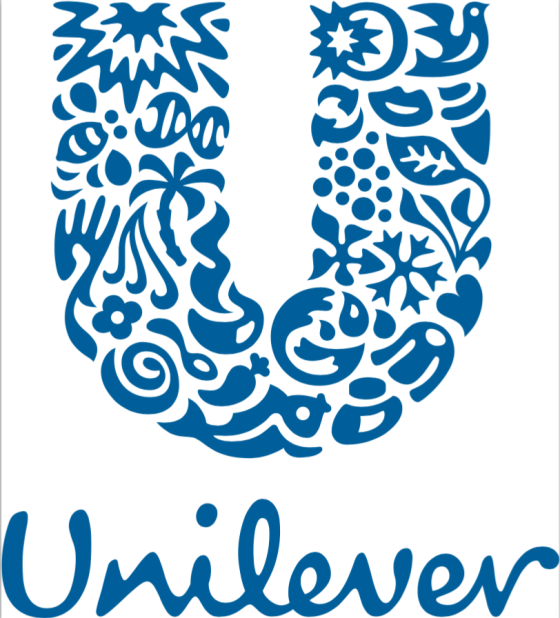 5. Unilever
Chief marketing officer Keith Weed may have summed up Unilever's recent efforts best when he said, "For consumers, 2017 was the year of mobile video and voice. However, for the industry, if it was anything, it seemed to be the year of the digital supply chain."
Unilever has undertaken well-publicized initiatives into new technology and marketing tools. The company also adjusted the portfolio in 2017, selling off the spreads business while picking up a handful of brands "with purpose." Acquisitions in 2017 included Brazilian natural food company Mãe Terra, Millennial-focused beauty oufiit Sundial Brands, and specialty tea brand Tazo.
Unilever also attributes recent growth to work at the Unilever Foundry platform for startups and innovators. Two examples: Knorr partnered with artificial intelligence specialist Digital Genius to reach consumers in emerging countries such as India, and a fully automated "Chef Wendy" chatbot provided recipe suggestions via SMS.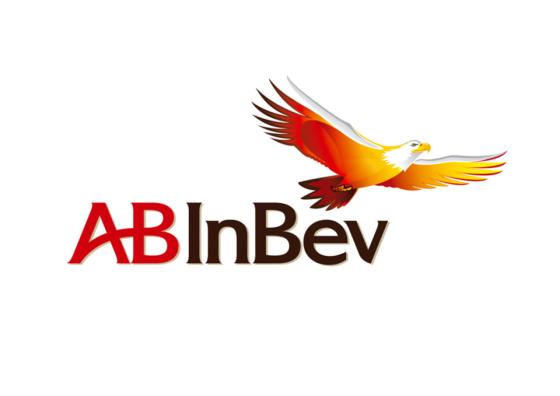 6. Anheuser-Busch InBev
As elsewhere, 2017 was a "transformative year" for A-B InBev, according to the company's annual report. The beer giant is now reaping the benefits of merging with SAB, which reportedly have exceeded expectations. The company has reshaped its brand portfolio, united top talent and integrated best practices to create synergies at an accelerated pace.
In line with many of the heavy-hitters that make the Top 100 list, A-B InBev has adopted a new way of looking at the beer category, recognizing the distinct maturities of developed and developing markets. In other words, the consumer is king (or queen). The successful launch of core brands into new territories to drive category growth all starts with "deepening our understanding of consumers and occasions across all markets."
With a deeper brand bench and the sheer scale of the combined companies, A-B InBev is set to dive into new and disruptive technologies to listen and reach these kings and queens. For example, ZX Ventures is a global growth and innovation group that identifies "exciting opportunities to pilot new products, channels, occasions and retail experiences to offer more choice to consumers."

7. Christian Dior
In mid-2017, Christian Dior became the holding company of LVMH, the world's largest luxury goods conglomerate (and No. 8 on this year's list). But it was a busy year elsewhere as well. The company acquired German suitcase manufacturer Rimowa, premium vineyard Colgin Cellars and spirits maker Woodinville.
Although it already had a substantial e-commerce footprint (which grew 30% in 2017), Christian Dior continues to develop digital activities. The company is piggy-backing off the success of Sephora's omnichannel sales strategy while increasingly working to develop connected products, like TAG Heuer watches.
Other premium digital services launched in 2017 include 24 Sèvres, the digital platform of department store Le Bon Marché; Clos19, an event company offering upscale "cultural immersions"; and the Vivatech trade fair co-organized by subsidiary Les Echos, which invests in direct collaborations with startups.
8. LVMH Moët Hennessy Louis Vuitton
LVMH Moët Hennessy Louis Vuitton is also betting heavily on digital and omnichannel, largely through strong collaboration with the Sephora retail business.
But a major focus for the company in 2017 was the supply chain. At the moment, it has applied best practices to 70% of the function company-wide, with a goal to reach 100% in 2025. Among key initiatives is the development of a sustainable procurement policy that will protect the many raw materials used in its products. Traceability and compliance are also manufacturing priorities.
The company has experienced online growth in Scandinavia, Mexico and the Middle East. The overall goal is to improve geographical coverage and serve consumers with agility wherever they may be and whenever it's needed. In line with Sephora's key strategic success drivers, LVMH is placing an emphasis on "the dedication and professionalism of its teams at physical stores and online, increasingly innovative and personalized offerings of both products and services" and an "ongoing rollout of omnichannel strategies" and consumer loyalty initiatives.
One such example of these initiatives are smart mobile apps that plug into social networks so the chain's "Beauty Insiders" can become vital members of thriving communities.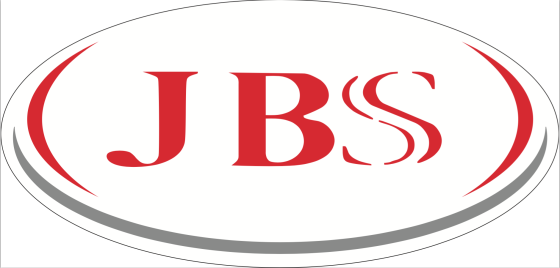 9. JBS
While many consumers have likely never even heard of JBS, the company has become one of the largest manufacturers of meat in the world. It slipped a bit in the rankings this year, however, due to a number of pain points related to the integration of multiple, major acquisitions of such more consumer-friendly names as Swift, Pilgrim's Pride and Samco & Weddel.
JBS has been hard at work expanding production capacity and has made investments in updating technology infrastructure at food processing facilities around the globe. A key piece of the growth strategy is a major commitment to transparency. The company launched a global compli- ance department that operates independently and reports directly to the board of directors. This initiative includes training courses for all leadership, new policies and procedures.
Also in 2017, JBS established a global food quality and safety department to improve the deployment of quality programs and expand access to global export markets by rst meeting, then exceeding, stringent quality control and safety standards.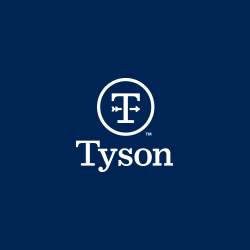 10. Tyson Foods
Tyson crept up into the Top 10 in a year marked by major initiatives that started with the appointment of Scott Spradley as chief technology officer in June 2017. The 83-year-old meat producer has been striving to consolidate its disparate IT systems and tap into new technologies.
Spradley has been charged with reinventing Tyson as a modern food company by leveraging data analytics, cloud computing and all things digital. In a move that's probably now mandatory for all food manufacturers, the company is working on greater transparency and sustainability to keep pace with ever-intensifying consumer demands.
Next on Spradley's to-do list is a shift away from customized business applications: The CTO told The Wall Street Journal last February that 55% of Tyson's application stack is custom-developed. The team therefore is working to significantly reduce that number and standardize business applications while embracing open source software in a bid to keep pace with the new wave of digitally native competitors. 
________________________________________________
Rules & Guidelines
INCLUSION
Since the annual revenue of most privately held consumer goods companies is not available, CGT's Top 100 list only includes publicly traded companies. Therefore, well-known manufacturers such as Mars Inc., Ferrero Group and Dole Food Co. are absent from the rankings. (Mars, for instance, would be a top 15 company with its roughly $35 billion in annual sales.)
It should also be noted that only revenues from the sale of consumer goods are considered when ranking companies that also have extensive operations in other businesses (such as the pharmacy and medical device operations at Johnson & Johnson).
RANKINGS
Because fiscal 2018 has yet to close for many companies, CGT used fiscal 2017 revenue totals to determine each company's placement on the Top 100 list. All financial information was sourced from Hoover's Inc. or, in some cases, the company's most recent annual report.
Revenue for each company is reported in millions of U.S. dollars. If a company's revenue was reported in a different currency, the amount was calculated using a predetermined neutral exchange rate (Nov. 14, 2018). One-year gains are based on information from one of the aforementioned sources and methods.
MERGERS & ACQUISITIONS
In some cases, mergers, acquisitions or spin-offs that took place in the latter half of 2017 and 2018 (such as Dr Pepper Snapple Group's merger with Keurig Green Mountain or Conagra Brands purchase of Pinnacle Foods) are not reflected in these sales totals. Deals that occurred in the first half of 2017 or earlier (like RB's acquisition of Mead Johnson) are reflected in the numbers.