02/22/2019
Readers' Choice Survey 2019: Editors' Picks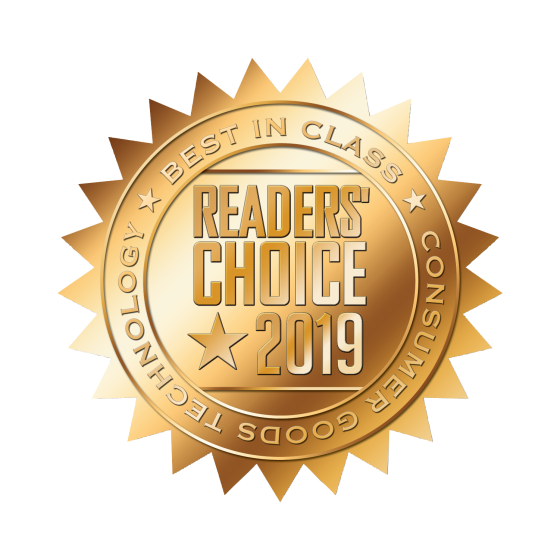 A short list of additional solution providers that nearly made the Readers' Choice lists and are delivering unique value to the industry.
1010data
A frequent entrant on the Demand Data Analytics list, 1010data's "insights for all" mantra refers not only to its novice-friendly, data- democratizing tools but also to the way it liberally shares internally generated consumer insights with the industry at large. The extensive client list boasts such top consumer goods companies as Nestlé, Procter & Gamble and Coca-Cola.
__________________________________
Absolutdata
Artificial intelligence is "particularly good at predicting things that don't happen very often," Absolutdata co-founder and chief executive officer Anil Kaul told attendees of an industry conference last year. The 17-year-old company recently has focused on getting enterprises "AI-ready" by combining cutting-edge machine learning tools with its legacy analytical frameworks, business acumen and technologies.
__________________________________
AnswerRocket
AnswerRocket's AI-fueled analytics interface employs natural language processing to let business users ask open-ended questions and get immediate results. "Like a newspaper that signals items worthy of attention, an insights 'feed' should relieve a brand manager from ever having to browse data directly," senior vice president of sales and marketing Pete Reilly told CGT last fall.
__________________________________
Applied Predictive Technologies
MasterCard International-owned APT nearly made the lists for both Business Intelligence and Customer Relationship Management. The cloud-based analytics provider's self-described "North Star" solution is its Test & Learn platform, which helps companies maximize bottom-line impact by harnessing predictive analytics to design, measure and calibrate marketing, merchandising, operations and capital initiatives. Clients include Coca-Cola, Kellogg and Walmart.
__________________________________
Blacksmith Applications
Founder Paul Wietecha thinks innovative functionality and effective planning tools are merely table stakes for TPM/TPO solution providers in today's fast-changing marketplace; what CGs now need is a "trusted industry advisor." Among the companies who've tapped Blacksmith for advice in either the retail or foodservice arenas are Unilever, Kraft Heinz, Conagra Brands and General Mills. (Note: Blacksmith significantly boosted its capabilities by acquiring TPO specialist T-Pro Solutions as this issue went to press.)
__________________________________
Boomerang Commerce
The company's CommerceIQ solution is an end-to-end platform that uses machine learning to automatically analyze hundreds of variables to recommend the best sales-related actions for driving profitability and minimizing sales leakage. Founder and ceo Guru Hariharan gained his e-commerce cred while leading innovative initiatives in retail merchandising, supply chain and cloud applications at Amazon.
__________________________________
Civis Analytics
Founder and ceo Dan Wagner served as chief analytics officer for Barack Obama's 2012 presidential campaign before launching Civis, which helps organizations across various industries use analytics to better engage with existing customers and reach new ones. The firm recently helped McDonald's Corp. shake off its traditional market-research mindset and become a digital-first, data science-driven organization.
__________________________________
CPGToolBox
The company name clearly states the industry focus of this 6-year-old trade promotion planning vendor. In recent client wins, Mattel tapped the vendor to help transform the way it plans, manages and analyzes trade contracts and promotional spending globally, while American Pet Nutrition is moving beyond spreadsheets to bring real-time, data-driven insights to its promotion management efforts.
__________________________________
eBest Mobile
Built on the Salesforce.com platform, eBest Mobile offers an integrated, frontline-focused product suite for sales force automation and retail execution to mobilize operations and accelerate productivity. The company helped Coca-Cola implement a retail execution platform that would improve business insights and front-line effectiveness and Petronas Lubricants International gain better visibility into its global distribution activity.
__________________________________
EnterWorks
Long a provider of MDM and PIM tools that deliver a single, enterprise-wide view for acquiring, managing and syndicating product content, EnterWorks recently launched a Master Experience Management umbrella solution that aims to better empower customers, associates, suppliers, and brand managers throughout the supply chain. Clients include Mary Kay, Fender and HP Hood.
__________________________________
GoSpotCheck
PepsiCo enlisted Retail Execution specialist GoSpotCheck in its efforts to achieve "perfect store" planning, in which each location is optimized for product assortment, placement, pricing, promotions and service frequency. GoSpotCheck's newest mobile innovation, dubbed HiFi, uses image recognition and machine learning to improve the accuracy — and, ultimately, the impact — of in-store data collection.
__________________________________
Hubspot
The basic, limited-capacity level of 12-year-old Hubspot's CRM tool is available "100% free, forever," according to the company website. Customers can then graduate up to "Professional" and "Enterprise" packages providing a laundry list of advanced capabilities for handling social media marketing, content management, web analytics, search engine optimization and other digital marketing needs.
__________________________________
Ivy Mobility
The overall goal of Ivy's cloud-based customer management solutions is to help consumer goods companies unify sales, merchandising and distribution operations. Specific tools for sales force automation, retail execution, direct-store delivery and distributor management are designed to help clients solve problems faster and more accurately using big data and AI. Clients include Diageo, L'Oréal and P&G.
__________________________________
Lingaro
Poland-based Lingaro considers itself a digital transformation solutions company, and it offers a wide range of tools spanning TPM, demand planning, business intelligence, data warehousing and supply chain analytics that are fueled by various new-age technologies. The company beefed up its capabilities last fall by acquiring e-commerce services provider Orba.
__________________________________
Mautic
The company's Open Marketing Cloud automates and personalizes the consumer experience across all digital properties and channels. Its 2-year-old Maestro tool manages multiple accounts in a single platform, which is why the client roster includes both consumer goods companies and marketing agencies. Mautic began life as an open-source option (with 50,000 downloads) before launching as a business in 2016.
__________________________________
Pepperi
Pepperi's unique omnichannel mobile platform combines CRM capabilities with order taking, retail execution, route accounting and e-commerce tools to deliver a multi-faceted solution. The potential benefits include greater cross-channel consistency and the ability to respond faster to changing market conditions. Clients include Under Armour, Hallmark, Heineken and more than 997 others, according to Pepperi's website.
__________________________________
Quotient
The digital marketing services company's core platform is Quotient Retailer iQ, which powers savings programs for retailers and their brand partners in the grocery, dollar, club, drug and mass channels. Last spring, the company launched Quotient Analytics, an intuitive, self-service tool that lets brand clients measure promotion performance in near real-time to optimize sales during and after the campaign.
__________________________________
R4 Technologies
R4's unique selling proposition is the promise of "cross-enterprise AI," automated technology that lets consumer goods clients unlock the growth opportunities that have been hiding between legacy functional silos. The 8-year-old company's platform has been built to sense and respond quickly to the accelerating pace of today's volatile marketplace.
__________________________________
Signals Analytics
Founded by a pair of Israeli military intelligence officers in 2009, the now-New York-based Signals Analytics offers a platform that uses machine learning to turn unstructured data into actionable insights that can drive growth, accelerate new product development and propel breakthrough innovation. The client roster boasts Nestlé, Procter & Gamble and PepsiCo.
__________________________________
Spring Global
The company offers a variety of packaged applications that drive efficiency in sales, merchandising and data insights. AI tools are improving workflows and processes, delivering "actionable insights" from HQ to the field and back again. Coca-Cola tapped Spring to help reduce operating costs, increase workforce efficiency and drive revenue growth across its North American bottler network.
__________________________________
ThirdChannel
ThirdChannel offers cloud-based retail intelligence technologies that can improve merchandising and inventory, assisted selling, asset tracking, competitive intelligence and associate education. It also operates an exclusive network-for-hire of 130,000-plus field agents that can do that work on demand. Clients include New Balance, The Honest Company and Samsung.
__________________________________
Trax Retail
The company's retail execution solution uses in-store cameras and back-end analytics tools to give product manufacturers a comprehensive, real-time understanding of store conditions and field performance. The tools also can track shopper behavior to determine the sales impact of merchandising activity. The acquisitions of Nielsen's store observation business and Quri have added feet on the ground, too.
__________________________________
Visualfabriq
Visualfabriq wants to help make the "fast moving" part of the FMCG industry more literal by adding a liberal dose of AI to revenue management. The company's predictive solution combines zero-touch planning, optimization and evaluation from a single point of entry, and integrates internal and external data with inbound and outbound interfacing to connect the entire enterprise.