The Whole is Now the Goal
Get great content like this right in your inbox.
Subscribe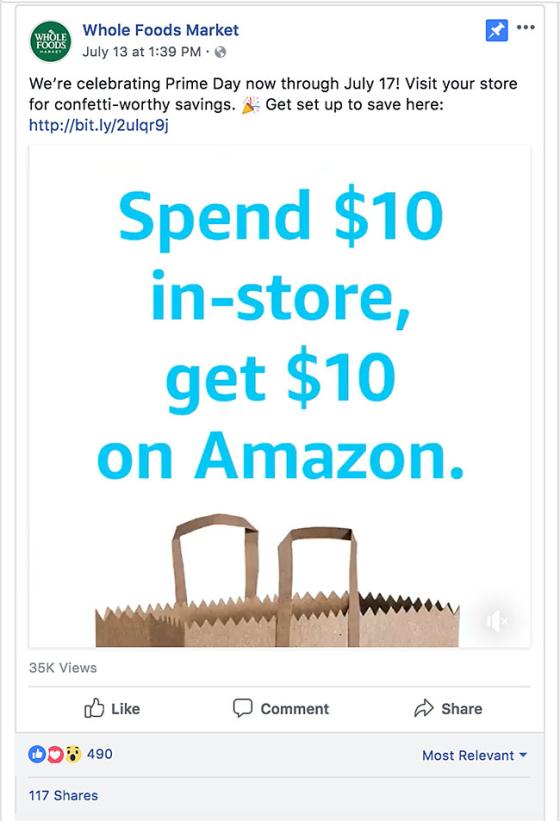 I've written in the past about the industry's new drive to "own" the consumer and measure success through Wallet Share. This philosophy departs from traditional product performance (margin, volume) as stand-alone measures. How many times have we seen new CEOs proclaim, "We're going to shed underperforming brands," or "We're going to remix our portfolio to be high margin," and then proceed to dump brands that sometimes acted as valuable alternative gateways to consumers?  
Amazon cares only about owning as much of the consumer as it can. The company is not fixated on age-old paradigms nor overly concerned with two-dimensional, inward-facing measurements like product margin. Attributes such as frequency of buyer touch, niche exploitations, and cross and upsell power are all important to Amazon in addition to traditional measures.
As Wallet Share becomes important, being everywhere the consumer is (i.e., omnichannel) is key. The consumer now expects "any product, anytime, anywhere, anyway" and more. You cannot "own" consumers if you're not where they're buying.
As pure-play e-retailers grew, they forced traditional brick-and-mortar players into the new online world of e-commerce. Then, as brick-and-mortar players rounded out their ability to connect to consumers online, it was the e-retailers who found themselves wanting for a physical network. Many pure e-commerce players became acquisition targets (like Jet.com), while Amazon recognized that it needed alliances with Kohl's and the acquisition of Whole Foods (and others to come) to complete its consumer connection abilities. Wayfair, as another example, just announced its intent to open a physical location.   
Omnichannel, in turn, has also conditioned the consumer for high expectations. So the online and physical worlds are moving closer to each other at a rapid pace (often referred to as phygitization), and new business models like the "Sharing Economy" (renting apparel rather than buying) and the "Subscription Economy" (auto-replenishment of household goods) continue to proliferate. Omnichannel is suddenly table stakes as "The whole is now the goal."  
For retailers (and many manufacturers in categories like beauty), this means strategic investment in both the e-commerce AND brick-and-mortar channels — and every combination of the two.
The good news for retailers competing with Amazon is this: Although Amazon represents about 40% of all e-commerce purchases, the physical part of "phygital" is the much harder channel to establish — and traditional retailers are already there. Click-and-collect is an inherent advantage with which Amazon cannot yet compete.
Wouldn't it be poetic if Amazon, which exploited the innovation of its day (e-commerce) were to, say, buy Sears to round out its brick-and-mortar portfolio? Sears once exploited the innovation of its day (catalog and direct delivery) to grow into a behemoth. Even then, it eventually realized that to "own" the consumer, it needed to go "omnichannel," and so established a nearly unparalleled brick-and-mortar operation. That operation is now under duress, in part because of Amazon and the e-commerce phenomenon it represents.
Amazon retail is essentially a digitized catalog on steroids and, like Sears before it, is constrained by not having its own brick-and-mortar network. In one move, Amazon could reignite mall traffic, save an American icon, and conceivably plug the only gap in its bid to own the consumer. The whole is truly the goal.