01/21/2019
Three Trends to Watch in 2019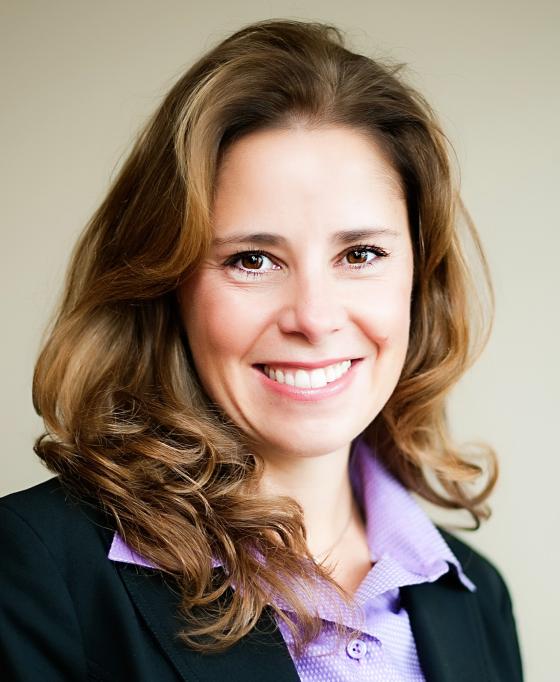 The consumer goods industry continues to undergo significant disruption and the pace of change is showing no signs of slowing down in 2019. Here are three trends set to dominate the year:
1. Shrinking the thinking
Convenience matters. But what we understand "convenience" to be is changing. And in 2019, brands need to be alive to the more nuanced tradeoffs that consumers are willing to make. Gone are the days when convenience always meant "fast and easy." Now, it's multifaceted and context-dependent. Sometimes. it'll be about simplicity ("Don't make me think!"); other times it'll be about precision ("Give me exactly what I need!").  
Look at how Amazon Go is shrinking the thinking and redefining convenience for the digital age. Amazon's cutting-edge technology and data science aren't just making the in-store shopping experience seamless, they're also helping the company fine-tune the assortments they know will most appeal to consumers in each location. 
And what about the myriad new ways brands are helping consumers cut out complexity from day-to-day living? Whether it's "Help me do it" (meal kits), "Do it for me" (Ikea and Task Rabbit), or "Get it right for me the first time" (hyper-personalized recommendations), smart brands are taking consumer convenience to new places.  
The catch? Convenience taken too far can be creepy. Brands have to walk a fine line between offering super convenient and cool experiences and making their customers feel exposed. Yes, there are huge opportunities in tapping into real-time data that, say, a consumer is shopping for new sneakers right now. But brands must always stay on the right side of the line. The message for 2019: Be smart and sensitive, not freaky and frightening.
2. Relevance and participation is the new loyalty
Today's digitally enabled consumers are constantly evaluating and re-evaluating their purchase decisions. Relevance is becoming the key brand differentiator. And consumers are willing to go the extra mile to ensure they get it by actively participating in all aspects of the brand. 
Relevance and audience participation are now the drivers of consumer loyalty. And brands are meeting the strong desire among consumers to participate by bringing them right into the heart of their organizations. In fact, this is becoming an essential play. Consumers don't just wantto be deeply involved with a brand's products, services, and experiences — they increasingly expect it.
Just look at beauty brand Julep, which invites its customers to become "mavens" who play an integral role in developing products. Or what about Netflix's plans to let viewers choose their own storylines for their favorite shows? From submitting ideas and crowdfunding innovations to trialing new products and offering feedback, these are clever ways to create an authentic and "lovable" brand experience.
These efforts blur the boundary between company and consumer, letting customers feel increasing "ownership" over the brands they love. And opportunities are emerging to let them express that ownership at every point in the value chain, whether sparking new ideas for products, selling the brand to other consumers, or even performing audits of individual stores. Consumers are taking control. In 2019, they're in the driver's seat.
3. Conscious consumption
A cultural shift has made sustainability mainstream and personal. Consumers are starting to believe they can really make a different, so they are carefully choosing to buy from companies that stand for something bigger than their products and are more likely to identify with brands reflecting their own values and beliefs. 
Brands have a tremendous opportunity to reimagine, reinvent, and respond by putting consumers right at the center of their supply chains. Consider how packaging is being transformed by new technologies. Whether it's creating compostable milk bottles using a naturally occurring biopolymer, or developing innovative metal containers that can be reused hundreds of times, solutions are emerging that can help brands develop more sustainable, more natural products.
And when smart sensors in packaging are combined with autonomous vehicles and robots, even more possibilities open up. Brands can not only get new insights into customer behavior, they can also deliver replenishments and pick up used packaging directly. 
This will be the year companies really start to look beyond just manufacturing and selling and start reimagining how their product life cycles play out in the circular economy.
Make 2019 the year to achieve relevance at scale
The only thing any of us know for sure is that there is more disruption ahead. The reality is that there is no archetypical consumer. Everyone's needs vary depending on time and context. And in this new era of digitally born disruptors and consumer control, purchases increasingly are determined based on a brand's relevance to the buyer's needs in the moment. And with available new technologies, companies can see and act on these fluctuations in the moment.
As the ground keeps moving underfoot, standing still is not an option. The essential play for every consumer goods brand as they seek to achieve relevance at scale is to be inspired by evolving consumer needs and alive to technological possibilities.