Talking Rain Beverage Company is Spilling Across Borders
Get great content like this right in your inbox.
Subscribe
Founded in 1987 in Seattle, Wash.,
Talking Rain Beverage Company
is known for creating and promoting brands using innovative ingredients and ideas. The company has continued to devote extensive time in research and development (R&D) to perfect the brand experience.
In fact, research had recently shown that the UK and Ireland beverage market presented a wealth of opportunity for "better for you" alternatives like Sparkling Ice as the category moves away from full-calorie CSDs to lower calorie options.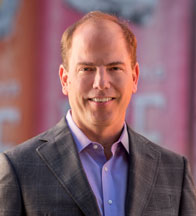 When it comes to determining the next best move for the Talking Rain brands, Kevin Klock, president and CEO, Talking Rain Beverage Company, says that they look at demo models around soda consumption in certain countries as well as what is available to the consumer from a competitive standpoint.
"We determine what flavors are best to launch based on social media, communication with our consumers about their likes and needs, as well as focus groups," he adds.
So, Sparkling Ice flavored sparkling waters hit shelves in late April at major grocery and drug store retailers, available in the three flavors: Black Raspberry, Orange Mango and Peach Nectarine.
For the initial launch of its international market expansion into the UK and Ireland, the Sparkling Ice brand's three top-performing flavors were introduced in over 8,000 stores, with a specific focus on major cities including London, Dublin and Belfast.
The UK and Ireland market entries follow successful international expansions in Canada, Mexico, the Caribbean (Bermuda, Puerto Rico, Curacao, Aruba, St. Maarten, Barbados), Guam, Australia, Trinidad and Tobago (in a month), Costa Rica, both Honduras and Nicaragua (coming soon).
Talking Rain supported the launch with out of home advertising and a summer sampling campaign, in addition to in-store marketing promotions and PR.
The company also partnered with manufacturers and distributors based in the UK and Ireland, including Norbev Ltd., a contract manufacturer of beverages that has been based in Northern Ireland since 1919; Richmond Brand Revolutionaries, a consumer-focused premium brand builder based in Ireland; and Red Star Brand Revolutionaries, an independently owned distributor that specializes in identifying and introducing innovative beverage brands.
Internally, the International team also worked with the local leadership team in addition to R&D, Operations and IT.
Klock adds, "IT is working on base ERP systems and CRMs will be fully global capable, with the goal of tying in our contract manufacturing into our system."
Volume, ACV market penetration, customer acceptance, buy rate and repurchase rate, are all ways that Talking Rain is measuring the success of this expansion.
"Also buyer response, which has been very positive," says Klock. "One example is WH Smith, who recommended us to their Australian counterparts, and we are now launched in that market with WH."
The success of the international expansion did not come without its challenges.
Klock explains, "We wish we knew how well we would be accepted in the UK, how successful we were and the latent brand awareness that was already existing."
When traveling across borders, Klock also notes that consumers know about the brand before it hits shelves. He recommends having strong retail partners to prepare for the launch with the brand (WH Smith in the case of the UK).
"This helped us focus where to best start our media/marketing spends," says Klock.
Klock also offers best practices such as "prepare to spend and be patient," and "find a local distribution partner who is passionate about your brand and has strong relationships with retailers."
In the future, Klock reveals that the company's next global growth move is to, "Validate the concept in the UK and Ireland, learn from it and understand how to apply it to the rest of Europe and Asia."