Kroger Pilot Puts Grocery Pickup, Private Label into Walgreens
Get great content like this right in your inbox.
Subscribe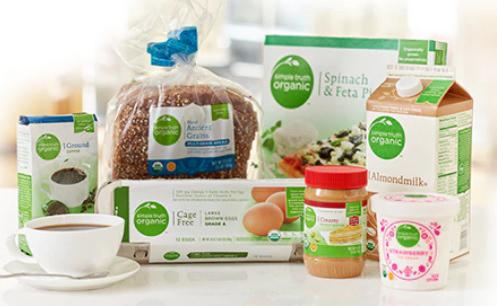 Kroger and Walgreens have joined forces to test the supermarket giant's private label assortment in 13 of the drugstore chain's Kentucky locations. 
The pilot, which will take place over the next few months in stores near the grocer's Cincinnati, Ohio, headquarters, will also allow consumers to pick up kroger.com grocery orders at the same Walgreens locations.
Kroger's "Our Brands" merchandise, which includes the natural and organic Simple Truth line, is viewed as complementary to Walgreens' products and services in health and wellness, pharmacy and beauty. This will be the first time that Kroger's $20 billion-plus private label assortment has been offered under another U.S. retailer's roof.
"This concept brings together the best of two great brands to rethink convenience and redefine the way America shops for food," said Kroger chief executive officer Rodney McMullen.
"We've been implementing new approaches to promotions, product selection and other areas to deliver greater value," added Stefano Pessina, CEO of Walgreens Boots Alliance.
Kroger has been steadily increasing its Our Brands' market reach. In August, it announced that Simple Truth would be sold on Alibaba's Tmall global platform in China, a move that makes the brand available to more than 500 million consumers in China. That was the first time Kroger marketed its portfolio internationally.
With more than $2 billion in annual sales, five-year-old Simple Truth it is the second largest brand in Kroger's stores after the namesake Kroger line. Other brands include Big K, [email protected], Fresh Selections by Kroger, Home Sense, Comforts for Baby and Private Selection, as well as the P$$T, Check This Out and Heritage Farm value brands.
Walgreens has also recognized the value of Alibaba. In September, the company launched a Boots flagship store on Tmall to introduce the beauty label to the Chinese market. Among the initial brand assortment offered were No7, Soap & Glory and Boots Cucumber, some of the most popular Boots labels in the U.S. and U.K.
Launched in 2014, Alibaba's Tmall is China's largest business-to-consumer marketplace for both Chinese and international brands and retailers. It lets companies without operations in China build virtual storefronts and ship merchandise into the country.
Online retail sales in China surpassed $1 trillion in 2017, making it the world's largest e-commerce market.