Edgewell Plans to Buy Harry's Inc. for $1.4 Billion
Get great content like this right in your inbox.
Subscribe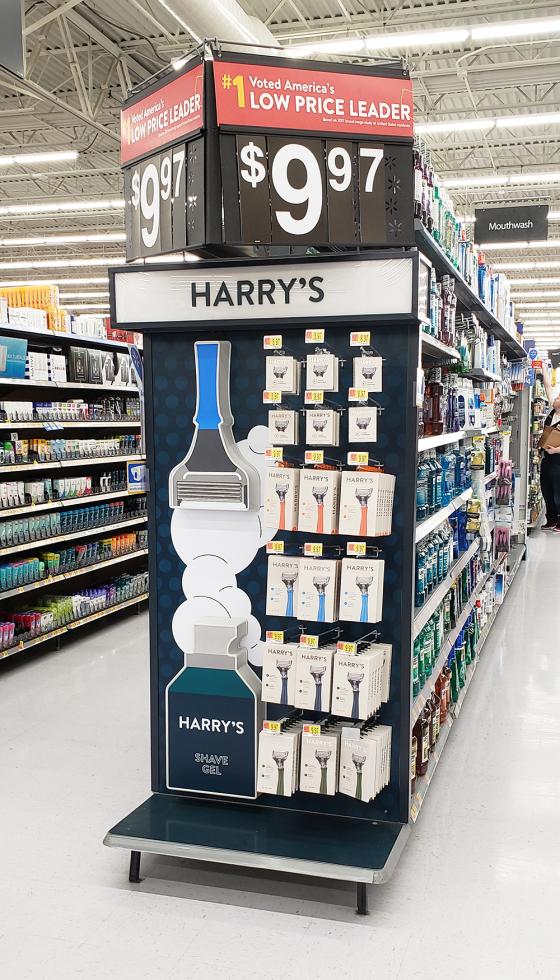 Edgewell Personal Care will unite with men's grooming category disruptor Harry's Inc. in a deal worth $1.37 billion, the companies announced last week.
The acquisition of a "digital native" challenger brand by a traditional consumer goods manufacturer — often at eye-popping prices — has become commonplace these days. But the fact that this deal is billed as a merger in which Harry's Inc.'s shareholders gain an 11% stake in the combined company and the upstart's founders will become co-presidents of Edgewell's U.S. operations illustrates exactly how disruptive the industry's disruptors have become to the status quo. (Unilever's 2016 acquisition of another category challenger, Dollar Shave Club, was notable more for the price tag alone.)
Launched in 2013 by Andy Katz-Mayfield and Jeff Raider (the latter of whom also co-founded Warby Parker), Harry's has grown to capture about $250 million in annual sales, according to industry estimates. Although it started as a "pure play" direct-to-consumer e-commerce operation, the company more recently began distributing through both Target and Walmart. It also has moved beyond men's shaving products to include other personal care SKUs as well as lines for women. CGT profiled Harry's as a "Standout Small Brand" in 2017.
With its Schick and Wilkinson brands, Edgewell held a 13.6% share of the U.S. shaving market in 2018, while Harry's had about 2.6%, according to Euromonitor (as reported by The New York Times).
"The combination of Edgewell and Harry's is a pivotal step forward in further transforming our organization and strengthening our competitive position and ability to drive sustained growth and value creation," Edgewell chief executive officer Rod Little said in a media release announcing the deal. "Our combined company will have leading brands and omnichannel capabilities that are essential to meet the needs of the modern consumer and win in today's market environment."
"Our vision was to create a grooming brand that better met our needs as consumers and, over time, a CPG platform that creates brands people love across more categories," Katz-Mayfield and Raider stated in the release. "Together with Edgewell, we see a significant opportunity to continue delivering on that vision, leveraging Edgewell's advanced technology and global footprint alongside our customer-first approach, brand-building expertise and omnichannel capabilities."