05/10/2017
The DTC Dilemma
Despite valid reluctance, direct to consumer sales are part of the CPG industry's future.
Last December, Mondelez International unveiled gifts.oreo.com, a seasonal website that let consumers order festive gift tins of White Fudge Covered Oreo cookies for the holidays.
The limited-time initiative, which "went from concept to consumer in 45 days," marked the first time that Mondelez "managed 100% of the direct-to-consumer supply chain, from the bakery to the consumer," explains Neil Ackerman, global director of integrated supply chain, e-commerce & product technology innovation. "We also created a unique proposition that generated great excitement in the marketplace."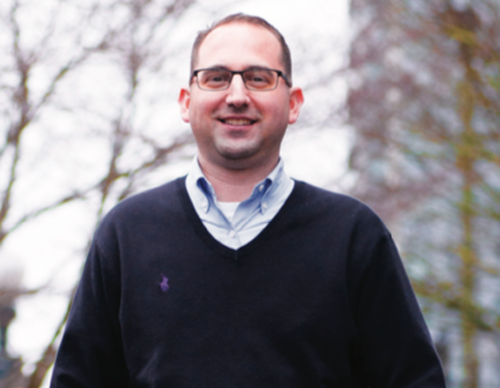 The effort "gave us some key learnings while enabling us to capture a differentiated, incremental online occasion," said Ackerman. Those learnings will be critical as Mondelez plots its future: The company has publicly pledged to become "an industry-leading e-snacks business" by achieving $1 billion in total e-commerce sales by 2020.
While Mondelez will continue conducting similar programs, it isn't expecting DTC activity to provide much of that lofty sales goal. And it doesn't expect to turn itself into a full-blown direct-fulfillment company any time soon. Still, Ackerman promises that Mondelez will follow a strategy that every consumer goods company needs to heed: "At the end of the day, we're
 going to be where consumers want us to be."
Late to the Party — Again?
While there are numerous similar examples of consumer packaged goods companies testing the
 DTC waters, there's still plenty of industry skepticism about the overall need and few manufacturers who've embraced it as a critical strategy. In CGT's "2016
 Sales and Marketing Report," only 18% of CGs said that supporting omnichannel fulfillment via DTC (or postponement) would be a business priority over the next few years.
"It's been a slow burn. Everyone knows they need to be thinking about it, but it's still a relatively 
small business," says Simon Ellis, program vice president for supply chain at IDC Manufacturing Insights. "It's still more talk than walk — thinking about how to do it rather than doing it."
To be clear, ambivalence about DTC is only an issue in the CPG space. Most manufacturers of apparel, electronics and other product categories have already acknowledged the need to go direct and are restructuring accordingly. In a survey conducted last winter by Shopper Marketing, 75% of non-CPG manufacturers said they're already selling directly — versus just 18% of CPG respondents.
"We have several small-scale DTC efforts underway at any given time, and they primarily serve as learning labs for consumer research, or for developing and qualifying e-commerce innovation that we share with [retailer] customers to mutually win with consumers," Procter & Gamble Fabric Care spokesperson Tracey Long told CGT last winter.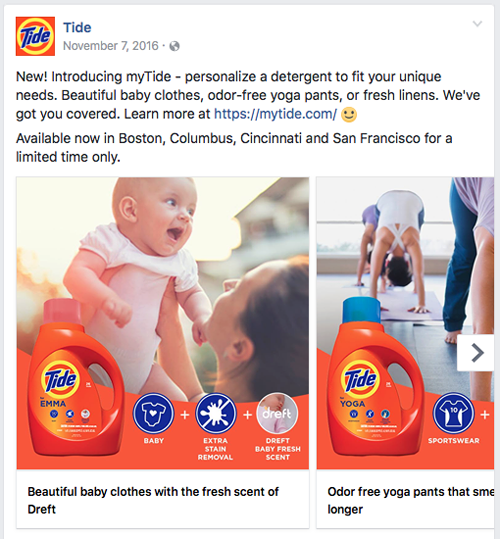 CGT had contacted Long to discuss MyTide.com, a DTC website that let consumers customize their detergent by choosing preferred scents, sizes and cleaning boosts (such as stain removal or lasting freshness), then giving their concoction a name. The test ran in four cities for a few months.
"I don't see a mass move — call it 20% or 30% of the market — to direct-to-consumer consumption," P&G chief financial officer Jon Moeller told analysts last October. "How many people do you really know that want to satisfy their household products shopping needs ... by going to 40 different websites with 40 different passwords and 40 different packages that arrive at 40 different times?"
That's a valid argument, to be sure. But there was a time not too long ago when the widespread assertion, "Consumers will never buy groceries online," also had plenty of merit. CPGs don't necessarily want to make a similar mistake here — because the assumption that consumers will never want 
to order items like, say, razors or granola directly from the manufacturer is already being disproven by the likes of, respectively, Harry's, Inc., and Kellogg Co.'s Bear Naked.
Supply, Not Demand
Of course, it's not the direct selling part that's the issue. P&G, among others, has long operated online storefronts that sold directly to consumers, but the orders are fulfilled by a retailer partner (usually Amazon or Walmart).
The sticking point, of course, is the logistics of direct fulfillment, the need to reconfigure existing supply chains to make the shipment of "eaches" to individual consumers financially sustainable.
"P&G and Unilever probably ship 75% of their orders in full-pallet quantities," notes IDC's Ellis. "Going direct will require a fundamental reconfiguring of the supply chain."
"Supply chain costs are a significant portion of the P&L, no question about it," says Andrea Atwell, vice president, direct-to-consumer e-commerce for L'Oréal USA, whose upscale Luxe division has sold DTC for about 10 years. "But you have to look at the supply chain as a business driver, not as an operational cost."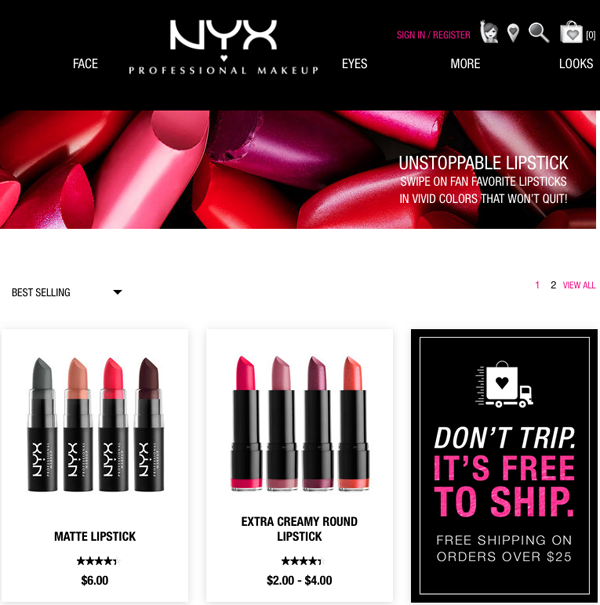 The Luxe brands presented a more obvious opportunity for DTC because they have higher price points and more limited retail distribution. ("If people have to drive 50 miles to buy your product, it's more logical to let them buy it online," says Atwell, who ran Luxe's U.S. supply chain before taking on her new role last September.) L'Oréal now has a solid base of learning and capabilities that can be
 applied to its mass-market brands (starting with
 2014 acquisitions Nyx and Carol's Daughter).
Although the Oreo program was relatively small, Mondelez still learned a few tricks that look to be scalable, according to Ackerman. "We had to build one muscle well: manage low-order quantities in a profitable way," and did so in part by upgrading the order system and increasing the picking process to twice daily, he says.
Atwell suggests that the issue is as much about changing the organizational mindset as it revamping operations. In the traditional supply chain model, "we stopped worrying about the product once it left the distribution center. Now, we have to track it right into the hands of the consumer — and then worry about the reverse logistics of returns. It's about putting the consumer first."
Signs of the Times
IDC expects 50% of all manufacturing supply chains to be home delivery-ready by 2020, either by building internal capabilities or outsourcing to third-party logistics vendors.
That, of course, still leaves the glass half-empty at best, even though all signs in the marketplace point to the need for all CPGs to develop these capabilities. If the C-suite is still hesitant, there are four critical segments of the industry that would beg to differ:
1. Your marketing team wants you to do do it. A deep understanding of shopping behavior has become critical to success, and that behavior increasingly is taking place through e-commerce channels — into which CPGs don't have much visibility yet. According to most analysts, the reason Unilever spent a reported $1 billion to acquire Dollar Shave Club last summer wasn't the e-commerce start-up's market share, but its insight into digital consumers.
"What CPGs lack more than anything is actionable consumer data," says Brian Cohen, head of digital integration at marketing agency Catapult. "A DTC engine allows them to collect insights directly."
Handling every step of the transaction in the Oreo program "allowed us to have more direct interaction with shoppers, and complete ownership of the customer experience," adds Ackerman.
Similarly, the idea behind the Bear Naked Custom Made website, which lets consumers select from 50-plus ingredients to create their own custom blends, is partly to sell more boxes of granola — but it's also to "learn more about consumer preferences so that we can continue to drive innovation," Chris Tutor, then-vice president of strategy, told CGT last summer.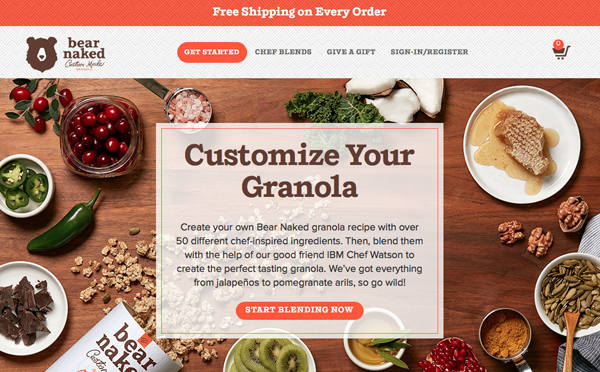 2. Your new competition doesn't want you to do it. If P&G could go back in time and proactively launch a DTC program for Gillette before Dollar Shave Club and Harry's, Inc. arrived to usurp about $400 million in shaving category sales, do you think it would?
The category leader was ultimately forced
 to reactively go direct with the Gillette Shave Club subscription service in mid-2015. (Perhaps to keep history from repeating itself, P&G is currently beta-testing a Tide on Demand auto-replenishment program in Cincinnati.)
If the brief history of digital media and e-commerce has taught the industry anything, it's that competitors can rise quickly. Harry's co-founders Jeff Raider and Andy Katz-Mayfield readily acknowledge that they never would have succeeded in a pre-digital marketplace. But they did, and challengers in other categories will, too, unless traditional CPGs head them off at the pass.
3. Even your retail partners want you to do it (sort 
of). Amazon.com sparked its latest firestorm in April when news broke that it was hosting a special summit to encourage top CPGs to become direct sellers. Such an industry-wide move would, of course, benefit the operator of the world's largest third-party marketplace while severely hampering its brick-and-mortar competitors.
And those competitors probably aren't thrilled with the prospect of facing direct competition from product manufacturers (even as many keep building their own private label portfolios). In fact, fear of damaging retailer partnerships is often cited as another reason to avoid DTC.
But while they might not want manufacturers to sell directly, retailers are starting to want their partners to ship directly. In the race toward faster delivery times, some retailers have been working with manufacturers to drop-ship online orders. To cooperate, CPGs would have to restructure their supply chains anyway.
Concerns over direct competition are, of course, largely unique to the CPG industry. Manufacturers in other categories (think of Apple, Nike, Van Heusen) have long sold direct — both online and through their own stores — while still keeping retailer partners content.
4. Your consumers want you to do it. The most compelling reason of all is that consumers increasingly are looking for new and easier ways to buy the products they need, and manufacturers must be at the ready to fulfill their needs if they want to stay relevant.
Convenience is an important need, and one that 
retailers are probably more qualified to satisfy (as Moeller's earlier comment implied). But if some consumers want their detergent, pet food, diapers or toothpaste delivered to their homes each month, there's no reason why CPGs shouldn't be ready to oblige directly to maintain a personal connection.
More strategically, however, is the increasing consumer demand for unique and even personalized products. For Mondelez, the Oreo program "confirmed that consumers are interested in buying these kinds of unique products, so gifting and bundles will be part of our story going forward," notes Ackerman.
Unique products are also a perfect way to strike a democratic compromise with retail partners, who can continue selling the mass-produced SKUs while the brand gets more personal via DTC.
Another consideration is that some CPGs (including Coca-Cola and Jack Link's) are finding e-commerce to be a great method 
of supplying the long tail of retail partners: Single-store owners who only need small quantities can simply place their periodic orders online. Once that operation is established, it's easy to let consumers order by the case as well.
Consumer demand for unique products and convenient fulfillment options — fueled by retailers focusing on both 
as competitive advantages — keeps growing. That means manufacturers already are being forced to make significant changes to their supply chain operations. (Among them: storing smaller amounts of inventory in more local facilities, a strategy IDC calls "micrologistics," Ellis notes.) Soon, the only thing most CPGs will lack is conviction.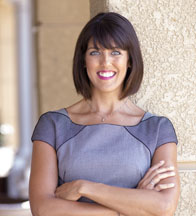 "We're at a point in time where everyone understands 
how important e-commerce is," says Atwell. "It's a way to complement and supplement and drive the overall brand. It's inevitable that we all have to jump in and play. It's not a matter of if, it's a matter of how."