A.G. Barr Drives Retail Execution Through New Mobile Tool
Get great content like this right in your inbox.
Subscribe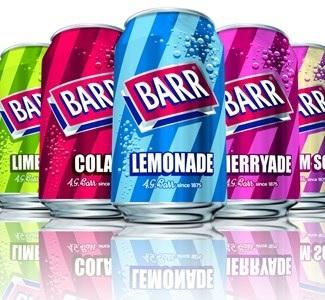 A.G. Barr has selected StayinFront's TouchCG software as its retail execution solution. The UK soft drink manufacturer will leverage TouchCG to configure with selling tools and role-based retail execution capabilities for its retail, telesales, direct-to-store delivery and van processes.
StayinFront's smartphone and tablet application delivers route planning, inventory management, guided selling, merchandising, van sales and route accounting. It is designed to enable field reps to manage routes, take orders, deliver products and complete work during store visits.
In addition, by tracking and managing van inventory and direct-store sales, managers will gain insights from the warehouse to the store and locations in between. Store data and photos are uploaded to allow management to identify trends, opportunities and issues, as well as to send new actions to the field.  
"We are impressed with StayinFront's ability to provide us with a solution that could transform the selling capabilities across three diverse areas of our business," said Keir Steward, A.G. Barr's commercial manager for Impulse. "Their platform allows us to improve and streamline our various systems and processes, can be configured to our needs and is easy for our people to use on our mobile devices. These were all key drivers in our decision to move forward with StayinFront."
"We are pleased to have been selected by one of the UK's favorite soft drinks brand,'' said Wayne Gallaway, managing director of EMEA for StayinFront. "A.G. Barr will use many of our specially developed go-to-market modules."
AG Barr's brands include IRN-BRU, Rubicon, and Strathmore,