06/10/2019
Why Brands Should Care About Retailers as Media Companies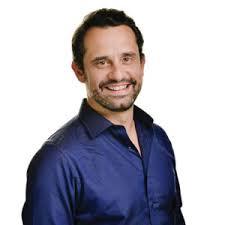 Brick-and-mortar retail is very much alive — and might help reimagine the advertising industry.
There was a time — not too long ago — when pundits began saying that every company is a media company. It was the birth of the social media revolution in the business sector, and the idea was that any business with a team of smart content producers and social media mavens could more authentically and effectively engage its stakeholders (beginning with customers and partners) without help from traditional media.
It was an optimistic time, and since then the record for companies making that profound transition has been mixed. But in this era, there's one industry supremely poised to not only make the transition, but to make it more profitable as well: retail.
First-party data
There are at least three reasons why retailers should feel bullish about media despite all talk about the so-called "apocalypse." And they neatly align with the objectives of tech giants like Amazon that constantly signal their interest in this much-challenged market.
The first reason: retailers are uniquely poised to create and sell media due to their unique access to what the advertising industry calls first-party customer data.
Dunnhumby helped create the first customer loyalty program for retailers back in the 1990s, and loyalty cards back then presaged the future of smart retailing where anonymized customer data could help in myriad ways including pricing and promotion, store design and assortment and, more recently, personalized engagement with key customers.
We're now beginning to see the value of that data as the foundation for smart media and supporting advertising, both online and offline. First-party data is, in fact, becoming the bedrock for all smart advertising in an age when customer data matters more than ever, but the quality of the data must be carefully assessed. This puts forward-looking retailers in an enviable position for discussions with brands that, as noted, are looking for better ways to navigate the new realities of media and deal with its many uncertainties.
Profits
And this leads to the second reason retailers must embrace their identities as media companies: of all the industries that are positioned to actually enjoy measurable profits from creating and selling media, retail emerges at the very fore.
Why? A bit of context. Recently, dunnhumby was asked to help a European food retailer explore the opportunity to sell media to its vendors. The lift on profit during its first modest effort was around 1%. That may not seem like much, but when you consider that a food retailer's average margin is 3%, that jump is enormous. 
So it should be no surprise that retailers everywhere (including Walmart) are appraising their assets and prowess — especially in the age of Amazon, which has long profited from selling media brands. In a recent Forrester report, one retailer noted, "It's no secret the margins [for advertising] are very healthy," while another called the business "material and important."
But before closing, let's look at the other side of the equation. A very large brand recently worked with the same retailer noted above to more strategically leverage its media assets to connect with shoppers. Result: an 11% lift in sales. That's an impressive number for any consumer brand. 
The return of brick-and-mortar
But here's the final, and perhaps most important, reason retailers need to think of themselves as media companies: they have media properties that enable engagement with consumers in unique ways — not just e-commerce sites, but the physical store environments they can leverage to emotionally and physically connect with shoppers, in an immersive way, through media and technology.
Best Buy, for one, has successfully led the way in this front by turning the "showrooming" phenomenon into a revenue stream by charging brands to showcase their products in-store.
Additionally, with most sales still happening at brick-and-mortar, only broadcast TV compares to stores in terms of the number of opportunities to engage with shoppers it provides. Think of a shopper walking down an aisle past in-store media in terms of target rating points and the store is the safest media out there, viewed at the moment of truth by prospective buyers. 
Who should care about this? Beyond retailers themselves, think of the many brands struggling to find their way in the new world of media, especially the ones losing faith in social channels. Offline and online, there is no industry that has properties for engaging consumers that are as diverse as those at retail. (Wake-up call: there's a reason Amazon is creating its own brick-and-mortar stores.)
The only question remaining is whether more retailers will wake up to the opportunity. Like so many other disruptions, the "every retail company is a media company" paradigm has kicked off with a few large, market-leading entities leading the way. But increasingly, media is becoming part of the strategy for retailers of all types and sizes. 
So don't just bet on the early adopters. Bet on the democratization of the "every retail company is a media company" paradigm, where every company can benefit and buttress itself against the competitive headwinds of what is arguably the world's most competitive industry.
About the Author
Jose Luis-Gomes joined dunnhumby in 2008 and currently heads up the company's business in North America, with responsibility for leading the growth and expansion journey. Prior to this role, Luis-Gomes held a number of senior positions, including managing director for Latin America and Africa working with retail partners including GPA, Raia Drogasil and Shop Rite. Prior to that, he founded and led the region's retail media business.