SMB Market Award 2017
Get great content like this right in your inbox.
Subscribe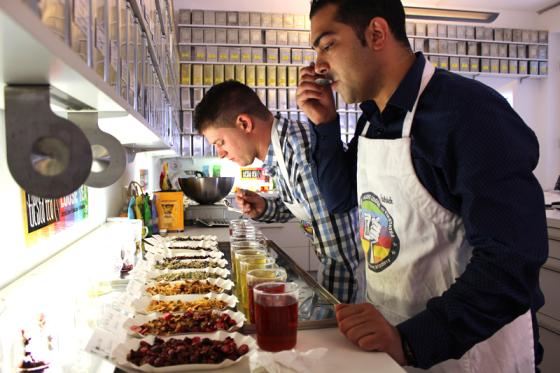 Tiesta Tea
Chicago, IL
Founders: Patrick Tannous & Dan Klein
Presented to a small or mid-size company that best utilizes technology to achieve significant growth. 
"The iPhone. That's a nice tool," says co-chief executive officer Patrick Tannous, when asked what technologies have helped blended loose-leaf tea maker Tiesta Tea expand its retail footprint to more than 6,500 U.S. stores (and counting) despite having only 14 employees on the payroll.
That comment is just one of the many indications that 8-year-old Tiesta Tea is not a traditional consumer goods company — even though its knack for scoring distribution deals with the likes of Safeway, Costco and now Target would make any old-school packaged goods manufacturer envious.
Tiesta also makes ample use of cloud-based collaboration tool Slack for internal communication and utilizes Salesforce "quite religiously" for operations and account activity, say Tannous, who began developing Tiesta with University of Illinois friend and now co-ceo Dan Klein in 2009 after the two fell in love with loose-leaf tea while studying abroad in Prague.
"And we're very savvy with the marketing aspects of technology" available through social media like Facebook and Instagram, Tannous adds. One example is targeting free samples to ZIP codes around specific store locations, which "always gives us a leg up" when talking to new accounts.
"We're one of the few Millennial companies in the tea category, so we've got to use technology to our advantage," he says.
The impressive growth ($5.1 million in 2016, before Costco came on board) will continue next month, when Tiesta will launch a ready-to-drink line of bottled tea into 950 Target stores. "We've been working directly with Target all year to develop the products," says Klein. The mass merchant will have an exclusive six-month window before the line — an entirely new direction for Tiesta — expands to other channels.
But that doesn't necessarily mean the employee ranks will be growing exponentially anytime soon. Tiesta's founders are content to continue outsourcing ancillary functions "that you're not the best at," like accounting, finance and HR, explains Klein. "It's not really about headcount. It's making sure that your core capabilities are being covered by your own people." Social media is one of those, he contends (again sounding like a Millennial). "You can't outsource your own voice."
"Every employee understands there will be days when they wear hats they did not sign up to wear," like when the operations director stepped in to manage a key account after a sales team departure, says Tannous.
"It's about finding people who believe in what you do and want to be part of something that's more than just work," he continues. That's why social causes and community outreach are integral to the overall company mission. Efforts like "Spread the Warmth," which delivers tea and winter apparel to the indigent in hometown Chicago, are another example of the Millennial mindset at work. Tiesta also is devoting a portion of sales to build water wells in Nigeria, from which it sources hibiscus.
Staying small also lets Tiesta stay nimble. The company jumped at the chance to join a one-store test of bulk merchandising that Safeway was planning after learning about the effort at an industry trade show. The bulk tea sold well, and within 12 months Tiesta had rolled out a branded "Scoop Station" across seven Safeway retail divisions. "Sometimes, the ideas that can take you to the top are the ones you never thought of," Klein says.
"There's no book for any of this. There's no book for creating a tea product, no book for getting into grocery stores. You need to surround yourself with people who have the experience," Klein says, noting that other, more seasoned entrepreneurs are often willing to pass on the learning. "Don't be shy. Get out there and talk to them," he suggests.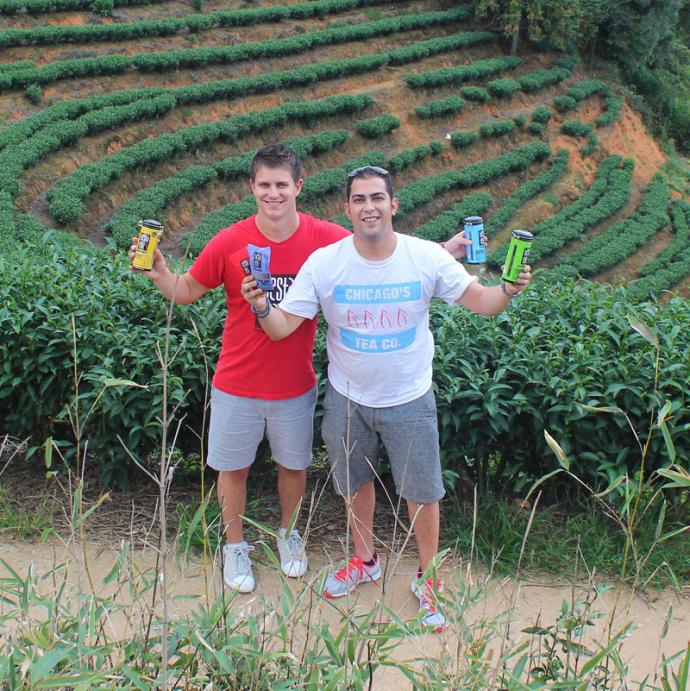 ______________________________________________________________
2017 smb market award finalists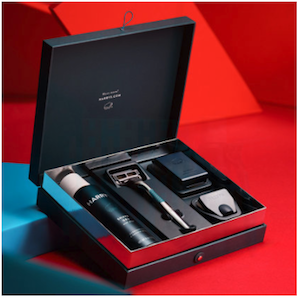 Harry's, Inc. 
Harry's was founded in 2013 on the premise of "delivering an exceptional shave at a fair price." The company has made headway in the highly competitive shaving category by selling direct-to-consumer online at harrys.com, but more recently began selling in Target stores across the U.S. 
Eight months after launching, the company secured $100 million in funding to buy the German factory that was making its product. The objective was to gain greater control of the production process, as well as to improve margins. In July 2016, Harry's introduced its second generation of razor blade cartridges and handles, using direct customer feedback and the expertise of its R&D team to innovate on the original products. 
Co-founders Jeff Raider and Andy Katz-Mayfield readily admit that the company would never have gotten off the ground if digital communication and e-commerce hadn't become so pervasive; more recently, the company has adopted more traditional sales and marketing strategies in a bid for continued growth. CGT published a full profile of the company in April 2017.
Hickies, Inc.
Founded in 2011, Hickies, ​Inc.'s was created through the realization that shoelaces are often a hindrance to athletes. The company's flagship product is the "Hickies Lacing System," which flexes with foot movement to deliver adaptive fit and tension control to any shoe. The product's sleek, no-tie, modular design results in a streamlined shoe that is more comfortable, more secure, and easy to slip on and off.
Although the company is lean employee-wise, it recently expanded retail distribution to 43 countries and has e-commerce operations globally. Recent activity has included the launch of standalone websites in Germany, the U.K. and Australia, as well as one for the rest of Europe; opening three new warehouses; and establishing a presence on e-commerce marketplaces Amazon.com and Jet.com.
Meanwhile, notable media mentions and several successful social media campaigns have led to record-breaking sales. Hickies have been spotted on celebrities such as Jessica Alba, Kendall Jenner and Gigi Hadid. The company next plans to focus on Brazil and other untapped countries to further develop the brand, while also fostering partnerships with shoe manufacturers.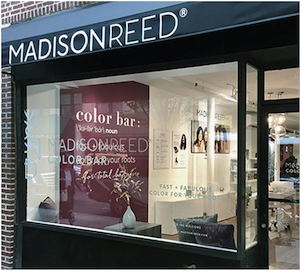 Madison Reed
Madison Reed aims to "give consumers access to high-tech innovations," which is not the typical goal of a prestige hair coloring brand. Recently, Reed's team of software engineers created "Madi," a color-recognition chatbot that gives consultations just like a human colorist would do in a salon.
Madi is a key component of a new in-store experience at key retailer Ulta Beauty: Shoppers can text "Hello" to a special number to have Madi prompt them to upload a selfie focused on their face and hair. The chatbot then asks a few quick questions and recommends an appropriate hair color. For Reed, the Ulta partnership represented a broader milestone: the first time the brand's Radiant Hair Color Kits — which previously were only available on madison-reed.com — could be purchased in stores. 
While chief technology officer Dave King proudly discusses the work he's done with artificial intelligence and photo recognition, he claims that his biggest accomplishment has been helping to create a data-driven culture at Madison-Reed. "For traditional hair color companies, technology is an add-on at the very end. For us, it's a starting place for everything around an enhanced customer experience," chief executive officer Amy Errett said.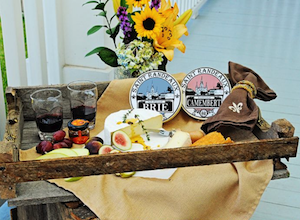 Perrone & Sons
Early in the 20th century, Bartholomew Perrone emigrated to the U.S. from Palermo, Italy, and settled in the French Quarter of New Orleans. He became a partner in Central Grocery and later opened his own store, which he named "Progress Grocery." Today, Central Grocery and Progress Grocery share the credit for creating the Muffuletta Sandwich, a favorite of New Orleans' residents and tourists.
The success of Progress Grocery led Perrone to establish Perrone & Sons, a wholesale food business. To sustain that operation's rapid growth, he consolidated the existing three-story retail operation and offsite warehouse facility to a location in the New Orleans suburb of Metairie.
The company went live with a new ERP system from SYSPRO in January 2012, and shortly thereafter moved into a new warehouse that was twice the size of the old facility. Perrone says the ERP system has helped reduce inventory by at least 25% as the company posted double-digit growth over the last two years.