05/11/2017
Retail & Consumer Goods Analytics Study 2017
Analyst's Note: The Great Analytics Divide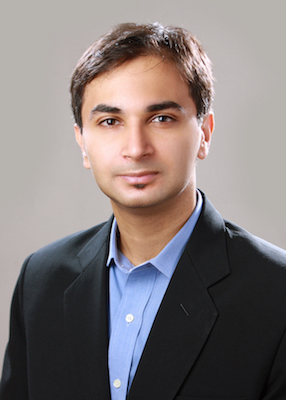 Over the past five years, we've been analyzing and contrasting the analytics maturity of retailers and manufacturers, and our efforts have reaffirmed that the analytics/insights divide will be the single biggest differentiator in consumer industries.
While there is significant intent amongst both retailers and manufacturers to improve their maturity and move to more data and fact-based decision-making, execution continues to lag intent because of competing priorities and an unclear understanding of where to focus limited resources. At the same time, what we uncovered five years back holds truer than ever: Both retailers and manufacturers treat Amazon as the benchmark and gold standard for analytics — and the gap between them and Amazon is widening.
This has created the great analytics divide between the analytics haves and analytics have-nots and survival and growth in this world of the what-I-want-when-I-want-it consumer depends squarely on the ability to use insights to improve decision-making.
There are four key areas of focus where retailers and manufacturers are investing to bridge the gap:
1. DATA
Description: Garbage in is garbage out. The foundation of any successful analytics initiative is unified, consistent, regularly updated and relevant data from trusted sources. With an explosion in consumer data and machine data in years to come, this is a foundational step.
Industry Maturity: MEDIUM
Stagnant due to low investment and long ROI.
2. ANALYTICS TOOLS & MACHINE INTELLIGENCE 
Description: The infrastructure and tools required to clean, integrate, manage and analyze the data to generate actionable insights. Use of big data/machine learning/cognitive learning and automated decision-making tools to make decisions faster.
Industry Maturity: MEDIUM
Slow but rising. No dearth of tools/tech.
3. SKILLS & INGENUITY
Description: Skills and resources required to interpret the output produced by analytics tools. A layer of human intelligence, creativity, intuition and intellectual ambition to question the outcome, weigh the impact and discuss what data does and does not say before making the final business decisions.
Industry Maturity: LOW
Hardest area to overcome. Investments in niches.
4. STRATEGY CODIFICATION
Description: Building a data-driven DNA for the organization that spans culture, organizational structure, business processes and codified knowledge in the form of patents and algorithms.
Industry Maturity: LOW
Not a focus for most.
However, retailers and manufacturers need to remember that analytics isn't a goal, and analytics for analytics sake is a sure-fire way of wasting resources and draining credibility.
The biggest challenges that even mature firms have are:
     • Simplicity-Prescriptiveness: The inability to translate analytics into simple, clear language that someone can act on.
     • Focus: Focusing on the wrong things or on unclear problem statements that provide little impact to the business.
The greatest challenge with the analytics divide is that you don't see it until it hits you; you know when your competitor has turned on BOPIS, but you don't know when your competition has turned on their analytics to win share of wallet with your loyal customers till they defect — defense doesn't always win championships.
About the Author
Gaurav Pant is chief insights officer and co-founder of Incisiv, a new-age insights firm that helps brands benchmark their customer experience and digital capabilities, baseline transformation initiatives, and improve profitability of digital or omnichannel operations for long-term viability.
Read the rest of the Retail and Consumer Goods Analytics Study 2017: Building an Insight-Driven Organization, by clicking each section below, or click here to download the full PDF. 
_______________________________________________________________________

TABLE OF CONTENTS