Publix Ramps Up Sustainability and Sourcing Efforts
Get great content like this right in your inbox.
Subscribe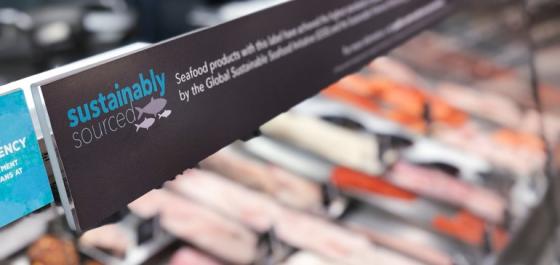 Publix has deepened its ties to the Sustainable Fisheries Partnership (SFP) and the Global Sustainable Seafood Initiative (GSSI), as a way to further support seafood sustainability and transparency practices.
The alliance serves to ramp up the grocer's sourcing standards and encompasses more in-store activations, aiming to help Publix shoppers make more informed choices at shelf, according to a media release. Sustainably and responsibly caught and raised seafood items at both the full-service seafood counter and the frozen seafood section are now identifiable via "Responsibly Sourced" (blue), "Sustainably Sourced" (green), and "GreenWise Sustainably Sourced" icons on price tags and shelf signs.
Products labeled with these icons comply with strict SFP and GSSI standards for responsible and sustainable seafood practices, though each icon represents a different level of compliance for wild-caught and farm-raised seafood. Responsibly sourced is the lowest tier, sustainably sourced is the middle tier, and GreenWise sustainably sourced is the highest tier with seafood in this tier devoid of bisulfates, phosphates, nonphosphates, or other processing aids in addition to meeting all the sustainably sourced criteria.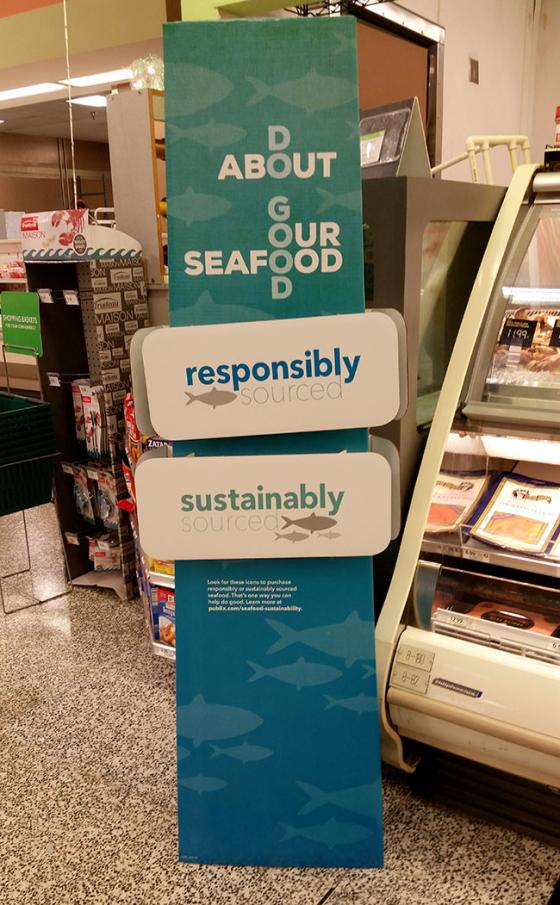 In stores, standees brandish the blue "responsibly sourced" and green "sustainability sourced" icons and direct shoppers to publix.com/seafood-sustainability detailing the full guidelines. A July 8 "The Publix Checkout" blog post, Twitter and Facebook updates and a July 11 circular feature also tout the new icons and guidelines. 
"For sustainability to truly take hold in the industry, it requires a partnership between the retailer, the industry and the environmental group," Guy Pizzuti, Publix seafood category manager, said in the blog post.
Publix has been pushing sustainable seafood sourcing for a while now. In 2017, Publix began emphasizing its commitment to sustainable seafood efforts in stores via signage ahead of "Earth Day" that year and by being the first retailer to support the Ocean Disclosure Project (ODP) by sharing where all of its fish comes from and its possible impact on oceans and protected, endangered or threatened species. 
The retailer has also been a partner with the SFP since 2009 and was an early adopter of the fishery improvement project approach.
NOTE: For more on Publix, visit p2pi.org. Path to Purchase Institute members have access to more than 2,330 images and 260 articles of marketing and merchandising activity at Publix, along with a full Retailer Profile outlining the chain's operations and strategies.