Hall of Fame Profile: Christopher Witte
Get great content like this right in your inbox.
Subscribe
Christopher Witte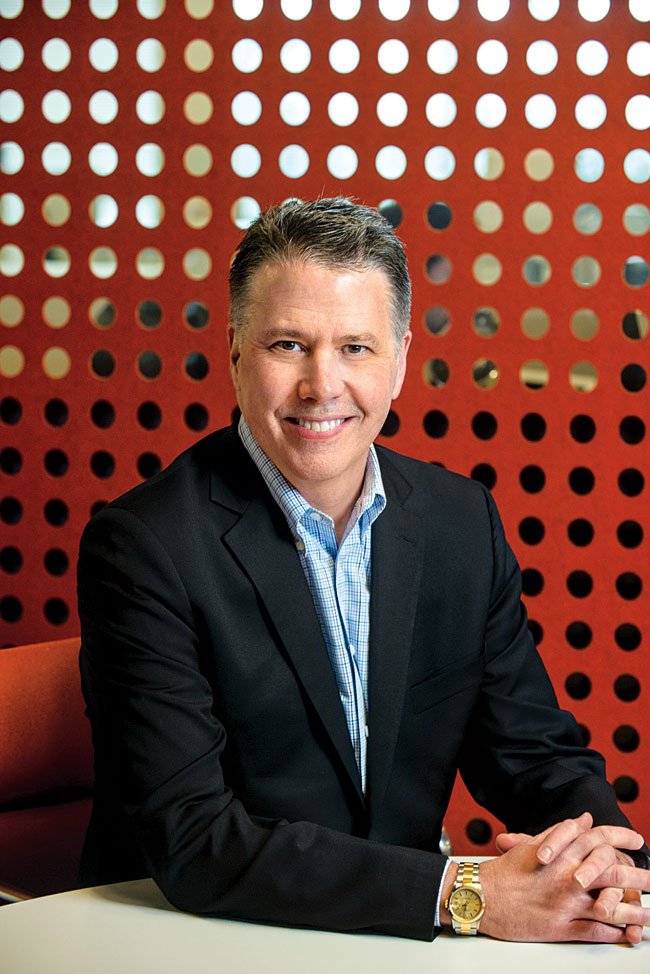 Title: Vice President, Shopper and Category Development, Tyson Foods
Education: Drake University, Des Moines, Iowa. B.S. (1989) and MBA (1990).
Career Path: The Dial Corp. (1990-96), District Sales Manager and Customer Operations Manager; The Gillette Co. (1996-2000), Business Development Manager and Trade Marketing Manager; Pepsi-Cola-North America (2000-06), Senior Category Manager, Central Division, and Director, Category Management, Drug Channel; PepsiCo (2006-11), Director Business Development, Drug and Dollar; Senior Director, Category Management, and Senior Director, Insights, Tropicana and Gatorade; Tyson Foods/Hillshire Brands Co./Sara Lee (2011-current), Vice President, Shopper and Category Development.
Christopher Witte, vice president, shopper and category development, Tyson Foods, has been selected for induction into the Path to Purchase Institute/Shopper Marketing Hall of Fame for 2017. Witte manages a group of 110 executives (alongside a team of 1,500 in-store experiential marketers) that currently creates, develops and executes 1,000 programs annually across Tyson's retailer base. He's responsible for shopper insights, category leadership, shopper marketing and the activation teams as well as Tyson's learning agenda generation, primary research and creative development. 
Witte – along with Cheryl Williams, chief information officer, Wakefern Food Corp.; and Herbert Smith, VP, off-premise customer development & category management, E. & J. Gallo Winery – will be honored at the Institute's 24th annual induction ceremony, held in conjunction with the Shopper Marketing Effie Celebration, on March 28 in New York. 
Witte was interviewed in mid-January at Tyson's Chicago offices by the Institute's Bill Schober and Steve Frenda.
What's your family background?
Witte: I grew up in Davenport, Iowa – the Quad Cities – the 10th of 11 kids.
What did your family do? You weren't born on a farm were you?
Witte: Oh, no. My family was in real estate and I'm the only person in CPG. I worked at a department store and at Target when I was in high school and college. I went to Drake University in Des Moines and got interested in consumer products there. You'd see consumers interact with products and that brands can stand for something. I saw it all come to life.
Do you remember which store?
Witte: Of course – the Target in Bettendorf, store #50 I believe, back when Target was expanding in the early 1980s. They weren't even in Chicago yet. I was in the toy department and lawn & garden, stocking and doing "precision and zone merchandising." I was talking to one of their buyers recently and discovered that they still follow that philosophy. Funny to see that 30 years later. They saw, very early on, the value of getting the shelf and the departments organized right. That Target job definitely put me onto this track.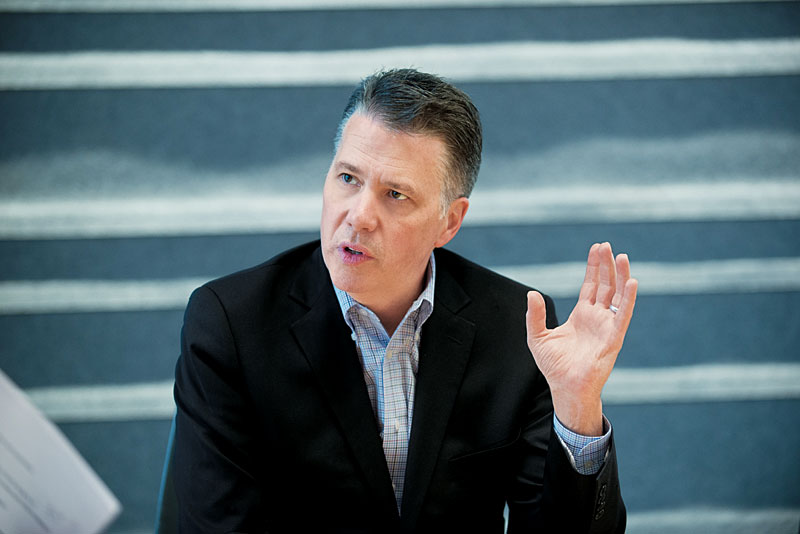 So you were all business in college?
Witte: Yes, and then I fast-tracked into the MBA program, and followed that up with some consulting – the economy wasn't great just then. But then very quickly I took a job at Dial as a sales rep, then a district manager – carrying a bag, store-to-store. You had to learn the fundamentals. Procter [& Gamble] had the same kind of track at that time, so it was really good training.
You might have to tell some of the youngsters what "carrying a bag" means.
Witte: Carrying a bag means real hard work: Ten stores a day; a 300-store territory; knowing every store manager; getting kicked out a lot; working at 2 a.m. resetting stores. Those were the fundamentals – understanding what's really going on at retail and what these guys go through.
I assume you were handling some P-O-P in those days.
Witte: Yes, in the back of my Pontiac station wagon, schlepping it from my warehouse shed to the store. It gave you a real appreciation of what store managers were doing in terms of merchandising and how the brands were connecting with the shopper at that time. That was when ideas like "shopper marketing" were just beginning to emerge. We were also trying to organize around IRI and Nielsen share and merchandising data, which also were just emerging in that space.
In July 1996, you joined Gillette to work on Braun Oral-B.
Witte: I was doing shopper marketing and category leadership with them at the same time, and we had some success at Oral-B. I was then promoted into the Gillette organization and their national accounts development group, working on their largest customer, which was Walgreens, and the drug channel.
From Gillette you moved onto Pepsi, again still from a base in Chicago?
Witte: Yes, still in the Midwest, which was kind of the heartland for Pepsi. And it was great. To me, Pepsi was the "Ivy League" of CPG … all the programming and understanding the retailer and coming up with strategies around it. We were a very small group – eight people total. This was traditional Pepsi Cola North America, before they bought Quaker.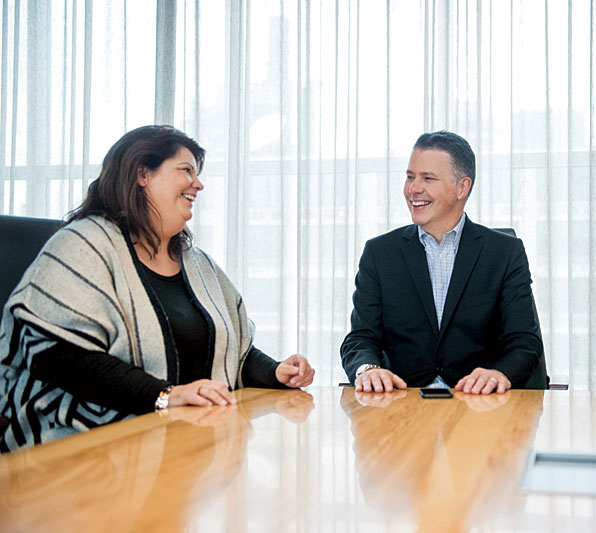 What do you think you brought to the party with them?
Witte: We brought a more systematic way of looking at the categories and the shopper. They used to just focus on the category and "Are we up or down?" "Are we losing vs. Coke?" or whatever. We started getting under the hood on shopper behavior and how the shelf worked, and that created a lot of credibility with retailers. That's where we were strong against Coke; that was our defense mechanism. I then ran the drug channel small format and also went on to lead the super-regional business, where you're directly wired in to an H-E-B, Meijer, Wegmans, Publix – helping them form their strategy and doing the shopper marketing activity.
You've stayed in Chicago the whole time?
Witte: All roads were leading to New York, actually, but then Pepsi bought Quaker and that just anchored me down here because that was one of their headquarters.
You had a wide range of responsibilities at Pepsi – business development, drug & dollar, category management.
Witte: That last one was an especially interesting role. I was running their category leadership function for Quaker, Tropicana and Gatorade. The foundation of what we're doing here, now, started back then. I call it "People, Process & Automation." It was a systematic way of organizing the category and creating "platforms" – a sustainable insights approach and a set of actions that tie directly back to the marketing activity. It was tying the insights to the action. Prior to that it was pretty scattershot.
How did you find your way to Tyson?
Witte: When Hillshire was being formed, they were looking for somebody to do just what I'd done at Pepsi. The job was a perfect fit for me. I'd not only be creating this in a very strategic way but also doing it in order to help spin the company out. We were still Sara Lee at that point. Essentially, the spin was creating a brand new $4 billion start-up company that had to provide value to Wall Street and show a strategy and customer wiring. So Hillshire was bringing in the best talent from all over the industry.
Sounds like an all-star team.
Witte: It was. The board committed to that, and we had a three-year journey all mapped out. Year one was a rocky road, transforming Sara Lee – which was pretty standard in the industry – by removing obstacles and making it more nimble. Ultimately, we knew we were either going to acquire or be acquired, and we were set up to go either direction. But then, when we were planning to buy Pinnacle, Tyson came in first with a very strong offer and that started a bidding war. And eventually, we ended up with Tyson.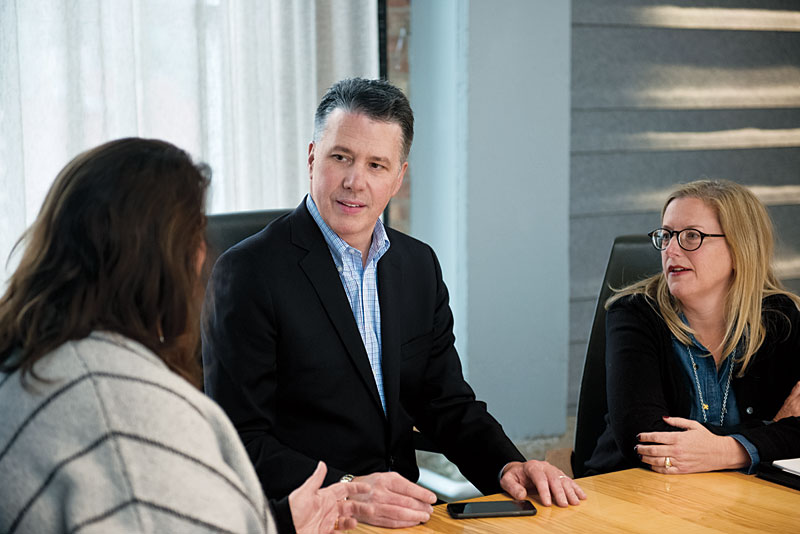 Were you in this building in downtown Chicago already?
Witte: Yes. Hillshire had moved here purposefully from [suburban] Downers Grove to create a faster, younger kind of culture. And this neighborhood is the epicenter right now. Miller and Conagra are down the street in a very cool space; "Googleville" is over to the left, and now Ronald McDonald is moving in as well.
So what did Tyson win with you?
Witte: Behind the scenes, what we'd been doing was a lot like what we did at PepsiCo: Developing our leadership platforms, getting the people thing right, and, on the back end, implementing a lot of automation and getting to an agency-excellence model, which Tyson did not have.
What did an "agency-excellence model" entail in this case?
Witte: Tyson was doing a lot of their work in-house, and that's not to say that that was bad. But linking up with the right agency and infusing your process with modern marketing techniques gives you the ability to scale things, which was the really critical thing.
How does your shopper-activation team fit in?
Witte: This is a unique capability that's above and beyond conventional "activating at retail." We have a demo team that's dedicated to our Aidells [gourmet sausage] business through in-store sampling and demoing. They were 1,500 Tyson employees that we've since shifted over to IN Marketing Services. And they all kept their jobs. It was a great transition that enabled us to scale this unique, proprietary model. And we run a lot of events … it's almost like running a restaurant chain because you're executing seven days a week in the store and it takes a pretty sizable force to get that out there.
I've heard you use a term that's kind of striking: "humans as media." What does that mean?
Witte: As digital has exploded, people are still craving human interaction. We're figuring out that there's this kind of space in the middle – places people go everyday where everything's just wallpaper. So we think that talking to the consumer, and having a compelling story, makes a difference. And our people can go deep, talking about the chef, the different recipes, the history of the company.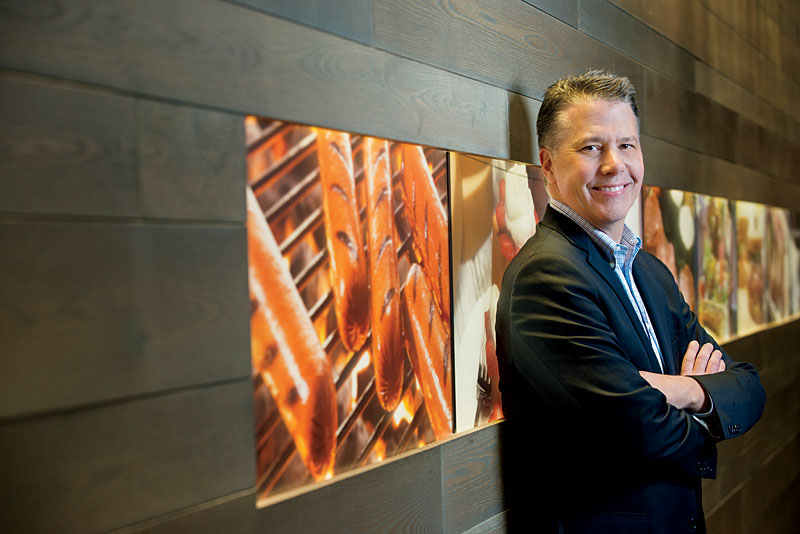 I read somewhere that you create 1,000 programs annually across your retailer base. That seems like a lot. Is it?
Witte: Well, we are in 14 categories, so you're talking about 100 quality events pretty much per category, and then across the customer base, so it becomes a lot. We are meat, for the most part, so we're either at the center of the plate where you're building a meal around it, or we are an ingredient. Retailers look at us as a way to build an ad: heavy household penetration, heavy retailer engagement, usually front page or next to it. So, yeah, we're important to them, and if they're not winning through us, it's not going to work.
I guess that explains why you've said you are "maniacally focused" on refining shopper marketing execution.
Witte: Shopper marketing was a lot of nothing when I took it over. They were running a lot of events, but the brand could not tie us back to their marketing mix, which was killing them. You couldn't make a budget decision. So we took it all apart. Early on, Rick Abens [of Foresight ROI] and I talked this through heavily, and we kind of co-developed some things along the way. But he's the brains behind the new approach, which helps us tie traditional marketing mix through Nielsen with his methodology. And since we started finding out how to continuously improve marketing programs, we've been able to improve every year. We're now in year five, and we live and die by it.
I see that you focus on "ROI accretive tactics," which means … ?
Witte: That's a fancy term for growth. In the mix that we've created, we're now able to say, by customer, we're not doing certain tactics ever again, but will focus on others: maybe P-O-P or something digital. It's all data driven, and we audit the process every year. And then we book the continuous improvement and count that toward our efficiencies as a company.
Is this an analytic that you can take out to retailers?
Witte: Absolutely. We review each one of their programs with them. It's great to be able to sit in front of a buyer and say, "Look, the reason we're not doing this program with you this year is because of the ROI; however, we will do these others with you and actually do more." It enables you to have a really clear dialogue with the customer and show them their relative position – you mask the other customers – and say things like, "This is why you fell down in the list." And there are some heated conversations about things like how their fixed fees can hurt ROI. It's a fun thing.
Tyson in general has been in something of  an evolution the last few years. What's the culture like?
Witte: There are so many great qualities about Tyson's legacy: They're efficient operators, great with culinary resources and have really strong roots in food service. And when they acquired Hillshire, they acquired a company that was branded in CPG. So if you take the strengths of both of those wonderful companies, you can get into some higher-margin spaces around the store and especially on the perimeter. So the future is really very bright.
In one of your nomination notes, somebody said that you helped to bring "shopper marketing into the board room." What does that involve?
Witte: It's a way for our brands to come together in terms of portfolio engagement. The board really wasn't thinking about that, at first, but the combined events that we're doing now – holiday, grilling season and so on – have become super important, so they'll even talk about them on our earnings calls now. They also talk about the number of category captaincies that we have: We have 143 captaincies; when I started we had 23. And as you know, a captaincy means we're considered a trusted advisor at the table with the  retailer.
What's your content-marketing philosophy?
Witte: My direction is that anything we do today content-wise has to be edgier than ever because otherwise you'll never break through the clutter. A lot of our assets are digital now, so we're doing video that goes along with all our photography, both in long and short form, and we also customize them for retailers. So, simply stated – they have to be worth clicking into and seeing.
How do you drive agency excellence?
Witte: We have a rigorous process where we evaluate the agencies every quarter. We hold them accountable, and they hold us accountable, with a joint scorecard we all fill out. It's based on metrics like creative execution and strategy, and we tie their end-of-the-year compensation directly to the scorecard.
What do you like best about your job?
Witte: The team here. They're highly dedicated and will jump through fiery hoops for you if you get the right people, right mission, right work.
How do you see shopper marketing evolving?
Witte: The linear path to purchase is gone – it's a spaghetti bowl that's all highly interconnected. The companies that figure out the right points that hit the shopper are going to win. I don't think there are any magic bullets anymore.
What advice would you give somebody breaking into shopper marketing right now?
Witte: The traditional brand marketers don't know what to do with themselves right now because it's all about talking to people like Amazon and creating customized branding and products. I think these two consumer worlds will merge into one thing and, eventually, shopper marketing will become … marketing.