Glenlivet Tries a Virtual Tasting Test
Get great content like this right in your inbox.
Subscribe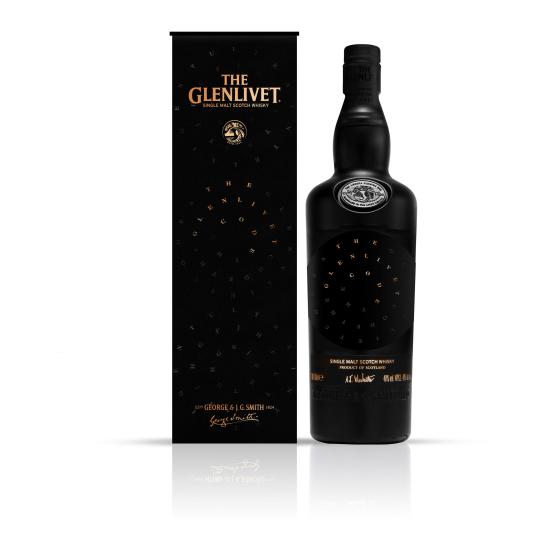 Scotch whiskey brand The Glenlivet is launching a digital decoding campaign that gives whiskey connoisseurs a chance to test their single malt knowledge against that of their peers. The initiative accompanies the U.S. launch if a limited-edition Glenlivet Code variety.
Using the Shazam app, consumers scan a code on the back of bottle packaging to enter an underground "room." They're greeted by a hologram of Master Distiller Alan Winchester, who challenges them to decode the taste of liquid by selecting four aromas for the nose and four flavors for the palate from several possible combinations. 
After decoding the flavors, participants receive a score they can post on social media to learn how they compare to other whiskey fans. The official tasting notes will be divulged at the end of the year.
"The interactive experience will allow whiskey enthusiasts at all levels to build their knowledge of the category while developing a deeper understanding of The Glenlivet," said Winchester. "With The Glenlivet Code, we had a unique opportunity to create a whiskey that has never been crafted before, using new casks and techniques to push the boundaries of what people expect. This year's limited edition is a labyrinth of flavors that will test the senses of even the most discerning whiskey drinker."
Inspired by British code breakers, Glenlivet Code was introduced without cask information or tasting notes. The single malt embodies the brand's traditional smooth and fruity flavors, with some additional twists. Distributed by Pernod Ricard, the product will become available at the end of April at a suggested retail price of $120.
The Glenlivet "test" could have strong appeal among Millennials. Historically, single malts — and high-end whiskey in general — has appealed mainly to men 40-plus. Like fine cigars, single malts involve training one's mind and palette to appreciate the subtle flavors and aromas. But in recent years, increasing numbers of younger drinkers (including women) have embraced the brown spirit. Millennials are far less interested in beer and vodka than previous generations.
"Adult consumers, particularly Millennials, continue to gravitate toward high-end and super-premium spirits products," said David Ozgo, chief economist at the Distilled Spirits Council of the United States, in a prepared statement.
In 2017, Scotch whiskey broke a new export record, with overseas sales hitting 1.2 billion bottles, according to the Scotch Whisky Association. That was an increase of 8.9% in value and 1.6% in volume compared to 2016. It reversed several years of declining sales. 
Scotch whiskey's success means that it now accounts for more than 20% of all food and drink exports from the UK.
Pernod Ricard ranked 60th on CGT's list of the "Top 100 Consumer Goods Companies" for 2017.