Driving Loyalty Through Experience-Driven Commerce
Get great content like this right in your inbox.
Subscribe
Given the number of CPG brands and retailers, consumers are in the driver's seat when it comes to the shopping experience. With more competition and declining customer loyalty, brands are working harder than ever to differentiate their products and win over their customer base.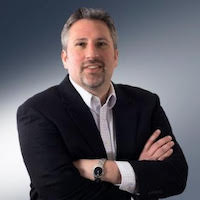 In the past, due to software and available tools, a deeper level of differentiation was more difficult to achieve. Content software was limited to specific features, or suited for select industries, and commerce engines were only optimized to display product catalogs and manage transactions, but didn't take into account how marketing could help drive the sale through providing unique experiences.
Now, new platforms are emerging, and traditional platforms are pivoting to the cloud to enable additional interactions. With these shifts, we're seeing a divide in traditional technologies and the barrier between sales and marketing break down. Brands can more rapidly innovate and personalize each customer's experience and enables transactions no matter the channel. We call this evolution "experience-driven commerce," and because of it, marketers can spend more time differentiating the brand and products from competitors.
While brands are experimenting with flashy marketing strategies to attract new customers, differentiating from the competition doesn't always need to be complicated. Sometimes it starts at the core of the product, its ability for interaction and how it is advertised to the customer.
Successful brands are making simple tweaks to marketing content to help products stand out and drive experience-driven commerce opportunities.
1. Give shoppers the right information.
Knowledge is power when it comes to purchasing. This means leveraging and syndicating content for the right channels, and understanding what users are looking for so that brands can present information in a meaningful way. Making the content part of the experience is key. Consumers want the right information no matter how they choose to interact with the band, whether that be through desktop, mobile, voice or IoT device.

This is becoming even more important as shoppers are growing increasingly weary of marketing and advertising strategies, so many want to hear directly from other consumers who have firsthand experience with products. As buyers engage with product content, they're looking for unfiltered information that not only gives them details about the item they're purchasing, but also allows them to engage with the company and other customers. Peer feedback is often viewed as a reliable form of user-generated content by shoppers as they navigate their purchase journey, and it can play a large role in their final decision to buy or not. In fact, 79% of customers trust online reviews as much as personal recommendations from friends, according to a study by BrightLocal.

To keep shoppers engaged, marketers are experimenting with mixing experience and commerce capabilities to help their brands innovate and find unique, personal ways to connect with their customers. In addition, brands are injecting the buying experience directly in the conversation whether that is in a user community, social channel or via user generated reviews. Designing and sharing content for the right channels means knowing your audiences and how messaging drives conversion. Marketers know that and can use this knowledge to enhance customers' experience throughout their journey.
2. Make engagement easy.
Due to fast shipping and user friendly e-commerce sites, consumers are looking for brands to provide easy and convenient shopping experiences. These expectations should shape marketing strategies, especially since customers won't often go out of their way to make a purchase if the process is slow or clunky.

Ulta is one great example of customers engaging with a brand. The beauty retailer has prioritized customer convenience by partnering with Google Express to offer same-day delivery. Customers who run out of, say, the exact shade of foundation, can receive it within a few hours, without ever leaving their homes. The consumer can justify the cost of this purchase through the lens of what's important to them, whether it be convenience, availability, or another personal preference.

Since customer loyalty can be easily swayed, brands that simplify engagement can win over customers whose brand of choice doesn't offer that level of service. Social media sites provide a unique channel for users to engage with brands given the popularity and frequency of use of this medium. Businesses can use social platforms, such as Facebook and Twitter, to enable transactions through posts and profiles that engage customers and encourage them to make purchases as they offer a user friendly experience that is tailored to the user's unique social profile.
3. Innovate for the customer.
Personalized experiences have become imperative for brands, with 77% of consumers reporting that they have recommended or paid more for a brand that provides individualized experiences. But CPG brands often struggle to provide the same level of personalization, especially since they aren't always able to efficiently collect and analyze data from goods sold through third parties. Sometimes the answer for CPGs may lie in rethinking the way products are presented and sold.

For example, Bear Naked has built a custom experience for granola connoisseurs and shoppers are now able to create and order their own granola recipes directly on the website. This new experience allowed consumers to purchase combinations not available in stores. Bear Naked carried that custom experience into their Amazon channel while leveraging their existing commerce investments. This strategy creates a more personal connection to the brand, and provides customers with a product that is specifically tailored to their needs and preferences.

While the Share a Coke campaign comes to mind as another iconic (and simple) way to revolutionize the way customers think about CPGs, other brands are taking the idea further. Grocery stores are setting up ways to connect their business to food delivery services like Peapod and Instacart, while also getting their own robust online shopping and delivery service up and running quickly.

These innovative campaigns also give brands first-hand views into customer data, allowing marketers to continue to tailor experiences to strengthen the bond between brand and customer.
There's a new world of commerce as customers and brands have evolved along with technologies. There are now more opportunities to stand out and less barriers to information. Marketers need to take advantage of the shifts in commerce and consumer expectations by creating unique and immersive experiences that capture consumers and keep them coming back for more. There are many tools that marketers and brands can use to break down remaining barriers and enter the new phase of experience driven commerce.
Dan Neiweem is an Avionos principal and co-founder, with primary responsibilities including business development, partner alliances and delivery management. He leverages over 15 years of experience in running large IT/business strategy, mobile, e-commerce, portal, user experience, digital marketing and IT operations projects for large companies and leading brands. An expert in connected spaces and the Internet of Things, Neiweem has led solution development for industries including automotive, professional services, retail, manufacturing, healthcare/life sciences, non-for-profit associations, insurance, REITs, banking/finance, education, entertainment and transportation.