Costco Paves Its Own Way in E-Commerce
Get great content like this right in your inbox.
Subscribe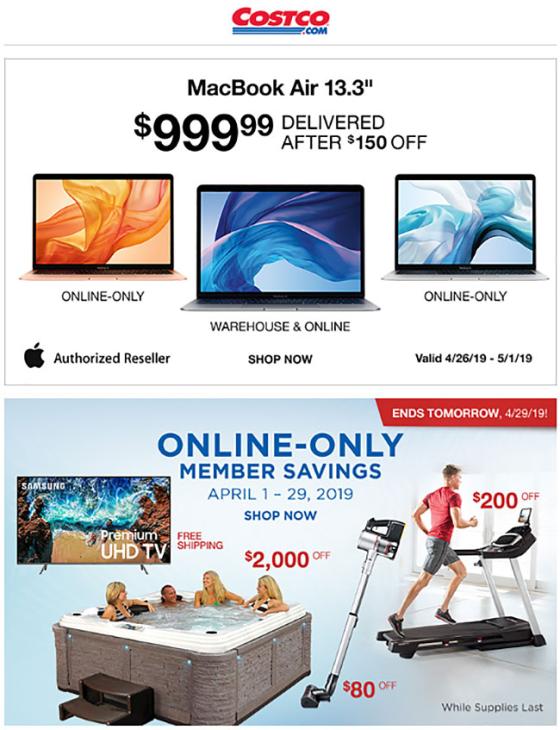 Though slow to embrace e-commerce, Costco is pushing its own unique strategy and seeing growth in recent quarters.
Last month, the company revealed that third-quarter fiscal 2019 (ended May 12) e-commerce sales were up 22% year-over-year. On the related earnings call, Costco credited its ability to stay competitive due to multiple decisions it has made in its e-commerce business including a 10-store pilot testing pickup lockers as part of its click-and-collect program. In the next four months or so, the lockers are rolling out to 100 more locations. 
During the call, Costco executive vice president and chief financial officer Richard Galanti revealed that the warehouse club chain is spending big on fulfillment, e-commerce and automation.
Unlike many of its competitors, the retailer still has no current plans to add grocery items to the service but has been significantly ramping up its online assortment in recent quarters with additions including seasonal items and products from national brands such as Sony, Samsung and Apple, giving shoppers more of a reason to buy online. 
Costco additionally has focused on its health and beauty category by adding plenty of prestige beauty products from brands like Estee Lauder's Becca Cosmetics and Clinique, as well as breaking in to more trendy areas like Japanese beauty (J-beauty) and natural beauty. These smaller items, as well as some food items, are often shipped from its fulfillment automation centers that opened this year.
In terms of marketing, the retailer also is improving its initiatives: using push notifications for the start and end of warehouse promotions; deploying emails boasting of "Hot Items" and suggestions for holidays like Father's Day, Cinco de Mayo and the Fourth of July, often including online-only offers; and leveraging Instagram to increasingly direct shoppers to costco.com while highlighting specific items. 
The Costco mobile application also has benefitted from recent updates: 
Easier shopping ability during member savings events through a "$ Savings" category at the bottom, which lists a number of different categories within including the aforementioned, "July 4th Appliance Savings," "In-Warehouse + Online Hot Buys" and "What's New."
A more user-friendly experience for the photo center.
The addition of various push and pick-up notifications.
In the call, Galanti also hinted at several new mobile capabilities that are still set to roll out in July and the coming months.
In stores, Costco is looking to speed-up checkout time at busy warehouses and create a better in-store shopping experience. In the coming months, the retailer will double the number of U.S. stores that offer self-checkout adding the capability to another 125 stores (250 total).
These developments come just ahead of Costco launching e-commerce operations in Japan sometime this summer and in Australia late this summer or in early fall. Costco already operates e-commerce businesses in the U.S., U.K., Canada, Mexico, Korea and Taiwan.
NOTE: Path to Purchase Institute members can view more images of Costco's beauty assortment at p2pi.org. Members also have access to more than 1,100 images and 120 articles about marketing and merchandising activity at Costco, along with a full Retailer Profile outlining operations and strategies.