12/21/2017
CMO of the Year 2017
Peter McGuinness
Chief Marketing & Commercial Officer
Chobani
Presented to the CMO who made a demonstrable impact on the organization through the implementation and successful use of new marketing strategies, technologies and/or processes. 
For Chobani's chief marketing & commercial officer, going in house has enabled him to create new chances and opportunities.
Peter McGuinness first learned the CPG landscape while representing a variety of accounts at various agencies all over the world.
As such, McGuinness found himself at an agency about eight years ago pitching to Hamdi Ulukaya, the founder of Chobani. "We thought we had a great pitch. We all thought we had it in the bag," he says. But "Hamdi threw us a curveball," McGuinness says, before teasing that his "relationship [with Hamdi] is still the same today." Chobani decided to go with a different agency.
Chobani outgrew that other agency just six months later and circled back to McGuinness, who proceeded to work on all the company's original branding and its first-ever media campaign.
Fast-forward to August 2013, and McGuinness was asked to join the Chobani team. By that time, the "sleeping giants" in the yogurt category "woke up, and they were angry," he explains. While the company believed in the superiority of its product and its unique brand values, its competitors still had an enormous amount of resources. So Chobani set out to boost innovation, increase demand and bring the brand to the next level.
McGuinness was a finalist for CGT's "CMO of the Year" award in 2016, for his accomplishments in building brand strategy, marketing innovation, experiential programs, digital/social outreach, public relations and a media-grabbing retail café. He became our first repeat finalist in 2017 and was unveiled as the winner in June.
But the achievements didn't end there. Since picking up his award, McGuinness has helped Chobani combine sales, marketing, product innovation, insights, analytics and category management under one integrated "Demand Creation" department — with you-know-who at the helm. The new department, along with the café and the company's food incubator, are "all strong dimensions and aspects of the brand that we can knit together and grow."
Chobani no longer has distinct marketing and sales budgets. "We have a demand budget so there is no [internal] competition."
While the sales-marketing dynamic has always provided some healthy tension, "I think it's archaic [having separate departments]. "No matter how much you're aligned, you can't execute quickly," he says. "There's visibility through that collaboration, which is powerful. At the end of the day, we're all salespeople."
Chobani continues to break sales records with double-digit growth. (It broke its own weekly share record during CGT's interview.) "We have an authentic brand, we have a story to tell, we have beliefs that matter — that are relevant," McGuinness says. He also asserts, of course, that Chobani has the best product.
"We're innovating, launching lots of new platforms and SKUs [adding], line extensions, investing in the brand," says McGuinness.
What's in store for the future at Chobani? The next goal on the horizon is to move beyond simply being a yogurt maker to become a food-focused wellness brand. "You'll see us do a lot next year to bring back the specialness of yogurt — through nutritional wellness, community wellness and environmental wellness."
"I'm happy for now, but not complacent. I'm always restless — live and active like the [yogurt] cultures," laughs McGuinness.
______________________________________________________________
2017 CMO OF THE YEAR FINALISTS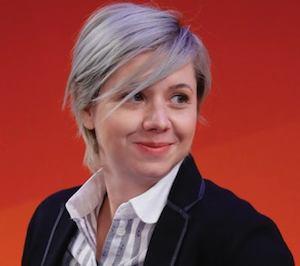 Marie Gulin-Merle, L'Oreal USA
Gulin-Merle was named chief marketing officer for L'Oréal USA in June 2014. Her team almost immediately began working with General Assembly to create a "GMAT for Digital" training program that would get all the company's marketers up to speed on best practices in data, search engine optimization, mobile marketing, social media and content creation.
In ranking her as the 13th "Most Innovative CMO" last December, Business Insider said Gulin-Merle has turned L'Oréal into a "digital powerhouse" through a "first-adopter approach to new platforms and ad formats." Efforts have included a Snapchat campaign for Maybelline during New York Fashion Week, becoming the first beauty advertiser on Pinterest, and creating a virtual reality hairstylist education program for its Matrix brand. In early 2017, L'Oreal launched a series of beauty services on Facebook Messenger.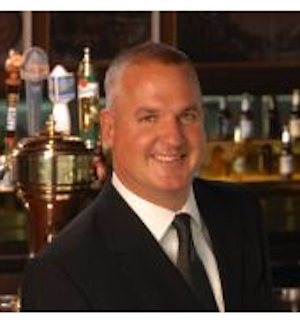 David Kroll, MillerCoors
Kroll is responsible for leading the company's efforts in brand marketing, innovation, insights, media, and sports and event marketing. Previously, He served as the company's vice president of innovation. Prior to joining MillerCoors in 2012, Kroll spent more than 20 years in marketing and operations, driving profitable growth for some of the world's most recognized brands through a range of leadership positions at Dyson, Alberto Culver (Unilever), Wrigley, Procter & Gamble and Cargill.
Appointed CMO in mid-2015 as part of a performance-driven corporate shakeup, Kroll was charged with reversing lackluster performance at several key brands. In his short time at the helm, he has brought greater focus and consistency to the marketing plan. Kroll initiated a global media review that concluded in early 2017, and his central team took on responsibility for the Blue Moon and Leinenkugel brands in late 2016. Recent unique efforts have included a tie-in with Uber that offered Chicago Cubs and White Sox fans free rides home from the teams' 2017 season openers.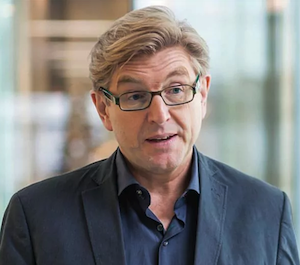 • Keith Weed, Unilever
Weed has served as chief marketing and communications officer since 2010. He created and leads the Unilever Sustainable Living Plan to proactively find ways of integrating sustainability into the business. Weed takes an informed, pragmatic approach to media planning that focuses on "connecting with people where they're spending their time." But he stresses that "the biggest thing that drives engagement is the quality of the creative," not the marketing vehicle.
While a strong proponent of new technologies, Weed takes a more strategic view on activation. ("If it's 85% optimized for mobile [but] 110% optimized for my brand, that's great.") Recent activity has included an AI-driven "Chef Wendy" text-messaging service for Knorr, a Beacon-based in-store program run through foodie and shopper apps such as Epicurious and CheckPoints Maille, and a Smartlabel app to provide product transparency for various brands.