2015 Visionaries
Get great content like this right in your inbox.
Subscribe
The consumer goods industry is oftentimes a complex landscape to navigate. By the time organizations make a business change, the next big thing surfaces and companies are tasked with staying on trend to compete. It is no easy feat, and the rate of change is astonishing. Furthermore, each year becomes an even greater challenge than the last.

That is why CGT is proud to present the 2015 class of Visionaries. These are seven of the brightest minds, leading their companies down the path to success. Here, we get to know their leadership style, inspirational quotes to live by, and advice for the next generation. They come from companies both large and small, with diverse backgrounds, and offer decades of combined experience.

Whether nominated by peers, partner companies — and even competitors — the executives featured here all exemplify the term "visionary" and will inspire you to action as you read about their accomplishments.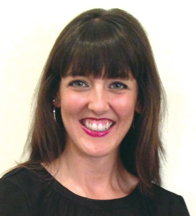 Andrea Atwell
Vice President U.S. Supply Chain
L'Oreal USA, Luxe Division

Vision in Action: Attracting, building and developing a talented, entrepreneurial supply chain planning team is a challenge; one that Andrea Atwell has been able to tackle at L'Oreal USA, Luxe Division. This focus has contributed to significant improvements in forecast accuracy, inventory, excess and obsolete, and service, making her team a strategic partner in the organization. "The best tools and processes can't evolve quick enough to keep up with our dynamic marketplace. By focusing on people, and creating a culture of creative change leaders, who understand the language of their business partners, and are in tune with managing the human element of change, no business challenge has been insurmountable," explains Atwell.

On the Horizon: Luxury beauty is more than a product — it's an experience. Atwell's team has a huge role to play in supply chain to ensure that wherever the consumer meets the brand, in a retailer's stores, online, or in its own stores, it is a perfect experience, true to the DNA of the brand. The next big challenge is to ensure flawless execution at all points of sale, and people will continue to be a part of that recipe for success.

Leadership Philosophy: When it comes to her leadership style, Atwell believes that it is all about people. "Find the best, most entrepreneurial minded, curious, ambitious team players, set a clear vision for success, and create an open environment where mistakes are accepted and risk taking is rewarded. This recipe never fails," she says.

Advice For The Next Gen: "Get out of your cube! Be curious. The best learning happens on the job when you proactively seek out new ideas and information," encourages Atwell. "There are so many passionate people who are dying to tell you about what they do and how they contribute to the company. Use it."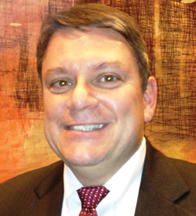 Kevin Arthur Hall
Sr. Vice President Supply Chain /
Continuous Improvement
Hostess Brands LLC

Vision in Action: Leading a newly formed and diverse supply chain team, from 15 different cultures, through the reconstruction of the Hostess category supply chain model in a matter of three months is Kevin Hall's biggest accomplishment to date. He explains, "We aligned management, standardized work and implemented an 8-step problem-solving model to build an organization and infrastructure that propelled Hostess back to the top of the category. Our team clearly defined and mapped key processes, validated them and enabled them with advanced technology."

On the Horizon: The team is next deploying its proven warehouse direct supply chain model to the bread category, which is a disruptive innovation in the baking industry. The legacy DSD model's manufacturing has a limited radius of market that can be served. This model has inherent underutilized production assets and limits the ACV coverage. The warehouse model is expected to be a strong competitive advantage.

Leadership Philosophy: "My role as a leader is to 'chalk the field' with philosophy, principles, practices and defined roles. As a leader I need to communicate clear objectives, remove obstacles and provide resources. This is an empowered leader that asks good questions instead of providing answers," says Hall.

Finding Inspiration: "People don't resist change they resist being changed," believes Hall. "Go to where the work is performed. Observe and listen to the experts that perform the work every day. Empower them to make decisions. Your team will work harder if they feel valued."

Advice For The Next Gen: Hall advises the next generation to be a generalist early in your career. Work in many different supply chain functions and gain broad perspective and experience. Continually ask questions to fully understand and never be fooled into thinking that you have all of the answers.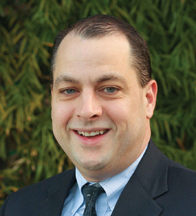 David McLain
Chief Information Officer
Big Heart Pet Brands

Vision in Action: As CIO, McLain led the enterprise strategy and operations for IT including architecture, integration, master data, enterprise applications, release management, quality control, business consulting, and IT operations for a complex network of systems for five U.S. production facilities along with two large corporate centers and a data center to ensure stability for the business. McLain also managed the legacy systems for Del Monte Foods until Feb. 18, 2015. He helped to transition from a legacy application environment to multi-tenant cloud replacements while managing IT for legacy Del Monte through a TSA. "This transition to products such as Force.com, Kenandy, and Workday drove an on trend 45 percent reduction in IT costs while enabling mobile and integration improvements," he explains.

Other notable accomplishments include McLain being the first CIO to implement Multi-Tenant ERP in a corporation over $2B in sales, and he led the divestiture execution process of splitting Del Monte Consumer Products from Big Heart Pet Brands.

On the Horizon: In March 2015, Big Heart Pet Brands was acquired by The J.M. Smucker Company, merging a porfolio of brands including Meow Mix, Milk-Bone, Nature's Recipe, Milo's Kitchen, and more. Thus, McLain will next help the two companies with technology integration during the transition.?

Finding Inspiration: McLain notes an inspirational quote from Alan Watts, "The only way to make sense out of change is to plunge into it, move with it, and join the dance."

Little Known Fact: Many don't know that McLain designed laser printer components as a Mechanical Engineer; was a mechanical, thermal flow and a manufacturing engineering consultant; and is so focused on work and family, he knows very little about team sports.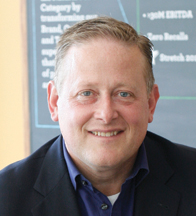 Greg Shearson
Chief Executive Officer
Merrick Pet Care, Inc.

Vision in Action: A veteran of several Fortune 100 companies including PepsiCo, Sara Lee and P&G, Greg Shearson has most recently led the transformational growth of both Merrick Pet Care's team and business, which continues to exceed investors' expectations. Shearson includes, "We have transformed our culture from a company that used to be happy being in the game to one now determined to be the Leader. For us, it all starts by delivering a superior product."

On the Horizon: With Merrick Pet Care's rapid growth, the company has outgrown its current warehouse/distribution facility, so earlier this year, the company broke ground on a new facility that offers improvements in operating efficiencies, safety, new job opportunities and future growth potential.

Leadership Philosophy: Shearson says to create a clear compelling vision for an organization of what success looks like, and then work an action plan hard to ensure that it is sufficient to deliver. He explains, "I want us all to be committed to getting real personal growth and satisfaction from what we do all day in our lives. Setting stretching goals and achieving them builds real value and creates memories and friendships that you will always look back on fondly."

Finding Inspiration: "Find a path or make one." It worked for Hannibal!

Advice For The Next Gen: Shearson believes that real life experience from working in an independent pet store, or volunteering at an animal shelter, will dramatically improve awareness of real issues and consumer needs. "My advice once in a new company role is to be accomplishment driven, not activity driven," he closes.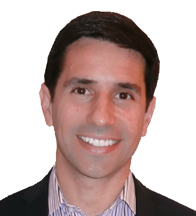 Fabian Urquijo
Former Sr. Marketing Director,
Laundry Latin America
The Procter & Gamble Company

Vision in Action: As part of the overall Latin America Laundry responsibilities, Fabian Urquijo directly owned and led the growth strategy, innovation, strategic alliances and communication development for the Latin America laundry liquid business. By driving liquid in a predominantly powder market, The Procter & Gamble Company (P&G) changed the traditional perception of the laundry category in L.A. and positioned itself at a competitive advantage. During his tenure, the liquid business grew 15x, reaching $300MM (+50%), creating a growing segment and changing the market dynamics moving forward.

On the Horizon: Urquijo is now partnering and serving as a consultant for a start-up technological innovation company to help brands improve their digital strategy.

Finding Inspiration: Urquijo inspires and urges others to "be yourself, give your best and act like an owner. Whatever you do, do with integrity. Wherever you go, go as a leader. Whenever you serve, serve with care. Whenever you dream, dream with your all. Always innovate, and never give up."

Advice For The Next Gen: Find your passion: do what you love. Invest in yourself: continuously get better. Develop the right habits early: leverage the power of compounding effects. Always ask yourself: 'What do I need to do to achieve my full potential?' — and adjust. Have fun in the process!

Little Known Fact: In partnership with his family, Urquijo manages a cattle ranch in Argentina (18,000 acres, 3,500 heads of cattle) that has been in the family for more than 50 years. "This is a legacy from my father, a big sense of pride, and a great place to disconnect and recharge," he adds.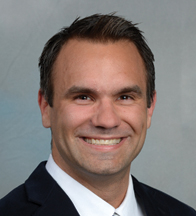 CJ (Chris) Watson
Vice President of Small Format Sales
Anheuser-Busch

Vision in Action: CJ Watson was the initial champion of a near real-time POS capture and analytics platform that would help Anheuser-Busch (AB) deliver more effective category leadership initiatives with new capabilities to mine billions of records to localize merchandising, minimize out of stocks and access transaction-level data on mobile devices. In 2013 he initiated a study to identify what winning retailers were doing to grow their category. To do this, the company needed to segment over 40,000 retail outlets with over 300 attributes per outlets in an effort to build growth plans by retail outlet. "When we finished we had actionable plans for retailers on how to grow their business, taking best practices from top performers. Ultimately, we observed significant growth in the beer category as a whole, as a top performing CPG category in 2013 and 2014," explains Watson.

On the Horizon: Currently Watson is working on building day-part solutions for the convenience channel. His team has identified four key day-parts that retailers can merchandise around to drive both traffic and profitability. With new technology and partners, they have been able to build plans around these new insights.

Finding Inspiration: As for inspiration, Watson always challenges the team to think about the future five to 10 years from now and ask themselves 'What will we be laughing about that we do today?' And, he adds, build plans to make that obsolete.

Advice For The Next Gen: "This business is always evolving, and if you are not challenging yourself to grow and evolve, you will fall behind," says Watson.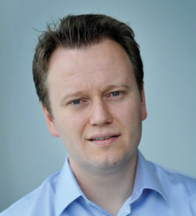 Henjo van de Meulengraaf
Supply Chain Associate Director,
U.S. Customer Responsive Network Leader
The Procter & Gamble Company

Vision in Action: With almost 20 years of manufacturing and supply chain experience with The Procter & Gamble Company (P&G), van de Meulengraaf currently leads the company's North American customer responsive network initiative and has played a major role in managing the recent distribution network transformation. From designing to implementing the network and operating strategy, van de Meulengraaf has managed to 'synchronize to the customer drumbeat,' delivering value for the company and its customers. Through his leadership and the use of Terra Technology's product suite, P&G was able to manage the complete overhaul of its North American distribution network quickly and efficiently to better serve customers, while reducing costs.  

On the Horizon: Next, van de Meulengraaf plans to drive supply chain synchronization via breakthrough innovation, with customers and upstream. "This is expected to deliver a breakthrough on service, cost and cash, and to further increase the importance of supply chain as a sales growth strategy," he explains.

Finding Inspiration: van de Meulengraaf chooses to follow the words of a consumer goods industry colleague, Jack Welch, who was chairman and CEO of General Electric between 1981 and 2001. "If the rate of change on the outside exceeds the rate of change on the inside, the end is near."

Advice For The Next Gen: "Seek diversity in roles early on in your career," advises van de Meulengraaf. "It will help you to develop, and create the base for future growth. And — it will be fun."