04/16/2015
2015 Standout SMBs
When you are a small-to-mid-sized (SMB) consumer goods company ($1 billion and under), profitable growth can be a major challenge. This year,
CGT
has the pleasure of recognizing nine Standout SMB companies that have managed to achieve just that. Through the use of innovative thinking, technology solutions and even some aggressive marketing, these companies should be duly noted for the strategies that helped them grow in the midmarket. Here, we present UK-based turkey products, oil products, boxed wine, chocolate energy, baked goods, and everything in between, making up this year's list of Standout SMBs to admire.
---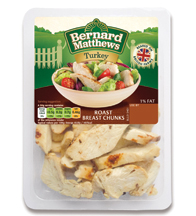 Bernard Matthews Ltd.
# of Employees:
2,100
Founded:
1958
HQ:
Norwich, Norfolk, (UK)
About:
Bernard Matthews is the largest turkey farmer and producer of turkey products in the UK. Owning the whole supply chain with full traceability from ' Farm to Fork ' ensures Bernard Matthews offers the highest quality and tastiest turkey products along with the very best in service and support.  
A Growing Business:
Bernard Matthews is passionate about building partnerships with retailers, suppliers and consumers, which helps to drive effective and successful business growth. A focus on consumer communications around digital and social activity includes recruiting parent bloggers. 'Mums Ideas' gives parents the opportunity to share ideas and valuable family insights.
Next Big Move:
Accurate forecasts to optimize costs are critical to an agricultural-based business. Julia Guy, Sales Operations manager,
comments, "Exceedra Software has enabled Bernard Matthews to implement a highly effective S&OP process integrating sales, supply chain and finance." The Big Green Plan is a comprehensive green energy program with goals including being Carbon Neutral by 2020 and 100 percent self-sufficient in green electricity by 2016. Reducing water usage, packaging and reliance on fossil
fuels, plus localizing the supplier base wherever possible, all helps protect the environment and create a sustainable future.
---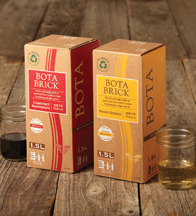 Delicato Family Vineyards
# of Employees:
600+
Founded:
1924
HQ:
Napa, CA
About:
Family-owned Delicato Family Vineyards has fostered a commitment to innovation, quality and environmental stewardship. President and CEO, Chris Indelicato, notes, "We harvest some of the most diverse and desirable vineyard estates across the top regions of California."
A Growing Business:
In 2014, a culmination of multiple achievements catapulted the company's annual growth including the launch of Belle Ambiance, targeted towards Millennials; an eco-friendly premium box wine; and the Bota Brick, a new entry that came, "as a result of trials utilizing Market6 collaboration technology that confirmed our belief that there was an untapped consumer demand for alternative packaging in the 1.5L set."
Next Big Move:
This year, the company is focused on maintaining market leadership and building upon the equity of its portfolio of wines that consumers embrace. "We are continuing to develop key brands like Noble Vines whose quality:value proposition can't be beat. Together, with our family-owned vineyards and experienced winemaking team, we continue to deliver outstanding quality in the price category that's fueled by consumer demand," he closes.
---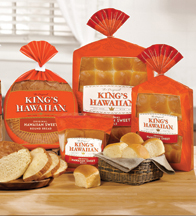 King's Hawaiian
# of Employees:
1,200
Founded:
1950
HQ:
Torrance, CA
About:
Founded more than 60 years ago in Hilo, Hawaii, by Robert R. Taira, KING'S HAWAIIAN is dedicated to making original recipe Hawaiian foods made with the Aloha Spirit. A priority for the company is sharing the Hawaiian Way – an approach to hospitality based on graciousness, generosity, and a commitment to making everyone feel a part of the 'ohana (extended family).
A Growing Business:
Record-breaking sales in 2014 were driven by enhanced marketing and its Original Sweet Roll. "We invested in our selling organization's capabilities by adding new technology to improve and track retail conditions and effectively manage trade spending," says Scott Carpenter, director, Retail Execution.
Next Big Move:
Carpenter adds, "Our core focus areas are to: build the brand, identify new products and markets, and invest in building a more efficient and effective organization. At the end of the day, it all comes down to how we execute with our retail partners."
---
Lucas Oil Products
# of Employees:
500
Founded:
1989
HQ:
Corona, CA
About:
Lucas Oil Products is a privately held company that provides high performance "problem solving" lubrication products/additives worldwide. Lucas Oil markets and provides products to the general consumer as well as heavy-duty industrial markets including the marine, agricultural, trucking and racing industries wherever heavy-duty engines and machinery are used.
A Growing Business:
Through innovative product R&D, along with aggressive marketing programs, Lucas Oil has established itself as a top-selling Marine products and Gun Oil provider in the American Boating and Sportsman marketplace. Understanding the need for certain types of products in the challenging world of outdoor and recreational activities, Founder, Forrest Lucas, went to work developing products to add to the already extensive line of premium oils, greases, and problem-solving additives.
Next Big Move:
COO Tom Fredrickson, adds, "The Lucas story has been built on hard work, an unparalleled line of premium products, and an unwavering commitment to customer satisfaction." Lucas Oil will continue to identify areas underserved by its competitors and develop those marketplaces. "This simple formula for success will continue to guide Lucas Oil Products as it grows in 2015 and the years to come."
---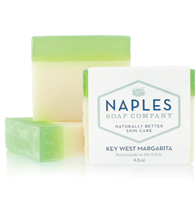 Naples Soap Company
# of Employees:
45
Founded:
2009
HQ:
Naples, FL
About:
Naples Soap Company is a rapidly growing global skin care and lifestyle company, which is entering its fifth year of operations. Founded by its CEO, Deanna L. Renda, during the heights of the 'great recession' in November 2009, the company has several retail stores in Florida, with a global wholesale and retail e-commerce operation.
A Growing Business:
Rapid domestic and international growth led to a major investment in technology, in mid-to-late 2014. The company launched a company-wide technology upgrade implementing additional severs to handle the new software platform which serves as the "backbone" to its day to day operations across its multiple divisions. More recently, Naples Soap Company implemented a new retail POS system, ERP system, warehouse/inventory management system, and accounting platform and has a pending implementation for its web order fulfillment.
Next Big Move:
Naples Soap Company is continuing to expand its brick-and-mortar retail footprint across Florida and abroad while expanding its key relationships, globally, with wholesale partners. "Naples Soap Company continues to place a high priority on its e-commerce channel while making continued investments to service the omnichannel market," closes COO Patrick Blake Renda.
---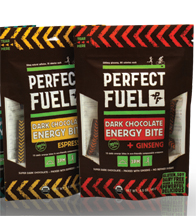 Perfect Fuel
# of Employees:
1–10
Founded:
2011
HQ:
Boston, MA
About:
Started by a triathlete who needed to fuel up, Perfect Fuel makes convenient, organic, nutrition and energy food sources. The company first launched its Dark Chocolate Energy Bite with Ginseng in 2011, in order to support healthy living that fits the modern, fast-paced lifestyle.
A Growing Business:
In addition to its flagship Dark Chocolate Energy Bite with Ginseng, Perfect Fuel has been working hard and is excited to now launch two new flavors (fuels) of its Dark Chocolate Energy Bites: Espresso and Chia. While the dark chocolate is filled with many beneficial nutrients on its own, each bite features the additional benefits of "super food" ingredients like ginseng (promotes physical endurance and brain function), and coming soon, espresso beans (for energy and burning fat), and chia seeds (for fighting hunger and exercise performance).  
Next Big Move:
CEO and Founder of Perfect Fuel, Nicols Warren, explains the company's plans for further growth. "Perfect Fuel is on track to triple our distribution in geography. In addition to the expansion of the product line, we are focusing on the research and development of a couple new top secret and disruptive nutrient-dense natural food sources for energy without adding refined sugar and chemicals."
---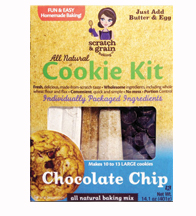 Scratch & Grain Baking Co.
# of Employees:
9
Founded:
2011
HQ:
Portland, OR
About:
Scratch & Grain Baking Co. manufactures all-natural Cookie Kits, using only gourmet, natural and organic ingredients. "It's a new, easy and fun way to bake! We individually package, label, number, and color-code each ingredient separately, creating an easy way to bake from scratch without the mess, hassle, inconvenience and cost," explains Chief Creative Officer and CEO, Taya Geiger.
A Growing Business:
The company differentiates itself by promoting quality time with family and friends, which puts a unique spin on a product in a crowded market. The company has increased its retail distribution to 350 stores in 2014, and to 500 stores in the first three months of 2015. In January 2015, Scratch & Grain 'swam with the sharks' on ABC's popular show, Shark Tank. It also hired six new employees in the last four months.
Next Big Move:
Geiger reveals that Scratch & Grain Baking Co. hopes to expand to over 2,000 retail stores in 2015 by increasing production of its products with the addition of three to five more machines in order to automate production.
---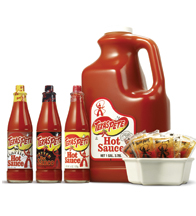 TW Garner Food Company
# of Employees:
51–200
Founded:
1929
HQ:
Winston-Salem, NC
About:
TW Garner Food Company is famous for its Texas Pete Hot Sauce, the No. 3 brand of hot sauce in the United States. Founded in 1929 as a maker of barbecue sauce, the company now sells a full line of hot sauces, wing sauces and seafood sauce under the Texas Pete brand, as well as CHA! by Texas Pete Sriracha sauce and salsa and tortilla strips under the Green Mountain Gringo brand. Texas Pete and Green Mountain Gringo products are sold in supermarkets, military commissaries, convenience stores and restaurants throughout the United States.
A Growing Business:
CHA! by Texas Pete Sriracha sauce is its latest achievement. "Using various research technologies we were able to accurately address the many questions that invariably arise during a product launch," explains VP of Marketing & Sales, Glenn Garner. TradePro (AFS) has enabled the company to budget for slotting and promotions so that this launch could be so successful.  
Next Big Move:
"We plan to continue to identify emerging consumer trends in our industry and to select new markets and channels for our products," adds Garner. "G2 (AFS) used in conjunction with scan data and other research tools gives us a clear picture of how to make future expansions profitable."
---
UrgentRx
# of Employees:
18
Founded:
2010
HQ:
Denver, CO
About:
UrgentRx is a line of fast-acting, portable over-the-counter medications that can be taken without water. The single-dose, pocket-friendly packets come in six SKUs that relieve ailments like upset stomachs, allergies, headaches, aches and pains and heartburn.
A Growing Business:
In 2014 UrgentRx secured $17.5 million in funding. This infusion of capital gives us the resources to expand into new markets, launch innovative new products and invest in national marketing to build increased awareness with consumers while supporting our retail partners," says UrgentRX Founder and CEO, Jordan Eisenberg.
Next Big Move:
This year, UrgentRx is going to continue to disrupt the OTC category by expanding its distribution nationwide, and giving people place to find relief at the front checkout. Eisenberg closes, "Additionally, we are launching a national marketing campaign that will introduce millions of consumers to the UrgentRx line of fast-acting medications."