Top CPGs Join TerraCycle in Reusable Packaging Initiative
Get great content like this right in your inbox.
Subscribe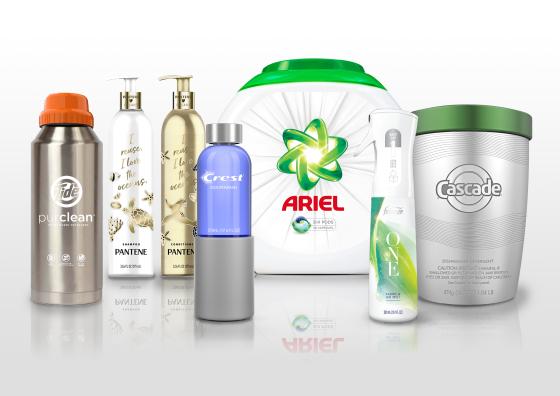 Some of the world's biggest consumer packaged goods manufacturers including Procter & Gamble, PepsiCo, Nestlé and Unilever will soon offer products in reusable containers to enable a zero-waste system that harks back to the days of the milkman.
Introduced last week at the World Economic Forum and led by global recycling firm TerraCycle, the e-commerce platform is aimed at reducing waste, but is more strategically set up to fit conveniently and affordably into consumer lifestyles.
Dubbed "Loop" and slated to first launch in New York and Paris this spring, the platform will let consumers order products or refills of products such as deodorant, ice cream and shampoo that will arrive in durable, reusable or fully recyclable packaging. Here's how it works:
Shoppers will go on loopstores.com or a partner retailer's website, fill up a basket and place an order for delivery.
Program partner UPS delivers the order in a branded shipping tote rather than a single-use cardboard box.
Consumers use their products and put the containers back in the same tote they came in (clean or dirty).
UPS picks up the tote from the doorstep for Loop scientists to clean and sterilize.
Loop refills the products and returns the totes to the consumer. Any recoverable products such as diapers, pads, razors or brush parts will be recovered to be reused or recycled. 
According to a press release from P&G announcing its own plans to employ reusable packaging and new "collect and recycle" circular solutions in partnership with Loop, the manufacturer was the first CPG to join the initiative as a way to further advance its "Ambition 2030" sustainability goals.
"P&G scientists and engineers developed innovative manufacturing, packaging and distribution solutions that will delight consumers and make sustainable living easy for participating consumers," according to the release, which noted that Loop will offer 11 P&G brands in three different formats:
Durable Packaging: For this format, Pantene, for example, is introducing a unique bottle for shampoos and conditioners made of lightweight, durable aluminum, while Crest "is driving sustainability in oral care through new Crest Platinum mouthwash, a unique formula that delivers fresh breath and stain prevention in a sustainable, refillable glass bottle."
Recycling Products Refills: Oral-B will test circular solutions for both electric rechargeable and manual toothbrushes. A new design for manual toothbrushes called Oral-B CLIC has a durable handle that lets consumers exchange only the brush head. Loop will recycle used brush heads for both types of brushes.
Recycling Used Hygienic Products: Pampers and Always will test the collection of used hygiene products from consumer homes using "ground-breaking proprietary technology" created by a joint venture between P&G and healthcare company Angelini Group called Fatar. "The technology turns used absorbent hygiene products into secondary raw materials for higher value applications," according to the release.
Other brand partners also include Nestlé's Häagen-Dazs, which will debut a double-walled, stainless steel reusable ice cream container that is expected to last about eight years. Unilever's Dove, Degree, Axe, REN Clean Skincare, Hellmann's, Love Beauty and Planet, Love Home and Planet, and Seventh Generation are also taking part.
Loop requires consumers to put down a fully refundable deposit for each package in addition to the regular cost of the product. This creates a necessary shift in ownership, TerraCycle chief executive officer and founder Tom Szaky explained at the Forum.
Traditionally, consumers own the product because they buy it. With Loop, however, the package remains the property of the manufacturer. For example, Pantene maintains ownership over its shampoo bottles, making the package an asset so "the company isn't motivated to make it as cheap as possible, but ... by making it as durable and long-lasting as possible."
"The goal here is that Loop is not here to compete with retailers nor brands," Szaky added. "It's here to be an engine for brands to bring about this new model of packaging and it's an engine for retailers to be able to impregnate the service into both their e-commerce as well as their physical store environment."
After initially going live in New York and Paris this spring, Loop will next launch in London in September, Toronto in early 2020 and Japan in later 2020.