Tech Trends 2017: Enhancing New Products, Improving NPDI Processes
Get great content like this right in your inbox.
Subscribe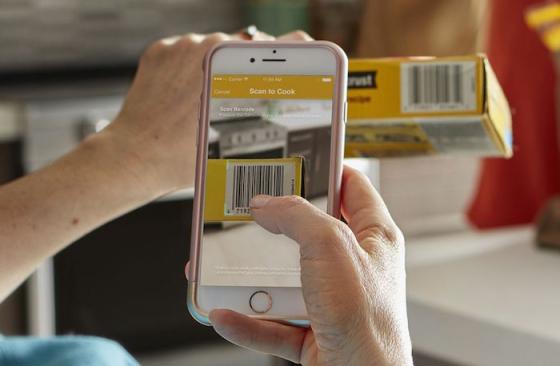 Whirlpool Corp. doesn't consider itself an appliance manufacturer anymore. Instead, the company that once merely made refrigerators, ovens, washers and dryers is now an "experience company" that's  "redefining what a product is," said Rob Sundy, Whirlpool's senior director of brand & marketing services, while speaking at a recent industry conference.
Whirlpool is building itself a presence in the smart home of the future through services like Scan-to-Cook, which lets consumers use an app to scan packaging barcodes and send heating instructions to their ovens.
That strategic shift in Whirlpool's business model neatly illustrates the ways in which digital tools are transforming traditional methods of new product development: changing both the functionality of the products being offered and the processes through which companies identify new opportunities.
In short, the products themselves have become part of a new innovation pipeline that is getting faster, more efficient, transparent and, hopefully, substantially more effective than traditional processes.
With much of the home appliance category undertaking Whirlpool-style initiatives, it's kind of surprising that only 10% of consumer goods companies are working on IoT-based product improvements or enhancements, according to the Tech Trends survey (see Figure 12 in Overview section).
What's even more surprising is that new product development is only a priority area for digital transformation at one-third of consumer goods companies, according to the survey (see Figure 9 in Overview). Considering the numerous ways in which digital tools can not only improve product ideation and innovation but also development, introduction and sales processes, it would seem to be more critical in a period of intensified competition and full-bore market disruption.
Among the many potential areas of improvement:
Better identification of consumer need: Consumer goods companies have access to boatloads of data through new digital tools (sentiment analysis, social listening, crowdsourcing) that can make research and development better informed and, theoretically at least, more accurate.
A number of CGs go even further by using direct-to-consumer e-commerce channels to literally test sales potential in the marketplace before committing to any substantial rollout plan. Some companies track activity on their "create your own" product personalization websites to identify flavors and formulas that might have mass appeal.
More realistic, and less risky, sales goals: As CGs continue to move away from a singular focus on mass production and high-volume distribution, "You no longer need 100% ACV" distribution to declare success, said Susan Viamari, vice president of thought leadership at IRI. The CPG research giant has seen a trend toward smaller launches targeted to specific audiences.
More efficient internal management: Digital platforms for sharing data and managing projects can provide greater cross-functional visibility as well as improve workflow and speed to market. Procter & Gamble this year implemented a new PLM platform (from Dassault Systemes) that will connect 18,000 employees across 65 brands and 80 countries to improve and align research and development, product supply, quality and other disciplines.
Easier retailer sell-in: With more realistic, reliable sales forecasts — and maybe even some actual sales data — selling into key retailers can be a much easier task.
Digital tools can even streamline the sell-in process itself. Internet-based services like ItemMaster and RangeMe connect sellers to retail buyers; the latter has a database of 210,000 active products from 65,000 suppliers.
And then, as noted earlier, products themselves have become an integral part of the innovation pipeline. Consumers wearing Under Armour's "Connected Fitness,"apparel or using its apps are "giving us data that will help us learn more about them [and] ultimately help us sell more shirts and shoes," ceo Kevin Plank told analysts earlier this year.
The ultimate goal is to improve a success rate that can be as low as 30%, depending on the product category. And there has never been a more critical time for improvement, with IDC forecasting that new products will drive increasingly higher levels of industry growth and smaller "lateral" manufacturers will steal 10 to 15 more share points from traditional brands over the next five years.
____________________________________________________________________
TABLE OF CONTENTS