12/26/2018
Supply Chain Award 2018: Nike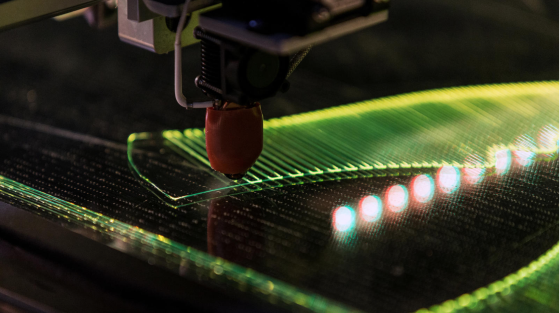 It's kind of a gross understatement to say that Nike has embraced the new digital marketplace. In fact, the company's entire business strategy is centered on adopting new tools to transform every process, from manufacturing, to consumer engagement, all the way to product delivery.
Examples abound. Introducing 3D printing technology (dubbed "Nike Flyprint") into its footwear-making practices; moving toward automation at its factories (which will impact 20% of shoe inventory by 2023, Morgan Stanley forecasts); using interaction with Nike Plus loyalty club members to plan exclusive products and services; letting ZIP code-level purchase data determine store inventory (at the new Nike Live retail concept); allowing consumers to create their own shoe designs (through the "By You" initiative). 
"Digital is allowing us to realize our vision for smart retail to remove friction and personalize experiences through the intersection of digital and physical environments," chief executive officer Mark Parker told analysts during a June conference call. "It's sharpening our ability to sense the market through data and analytics. It's unlocking new manufacturing tools that are more precise and drive a new aesthetic. And it's opening up opportunities for new partnerships." 
A move to nearshore manufacturing in North America (and elsewhere) aims to reduce lead times from 60 to 10 days. "We are transforming the sophisticated global supply chain, from one where a futures order was historically our signal to start supplying the market, into one where consumer demand is our signal to anticipate and respond," chief operating officer Eric Sprunk explained at last year's investor conference.

Getting smarter about distribution also means working more closely with 40 "differentiated" retailer partners (both traditional and online) that can deliver best-practice shopper understanding and experiences — and possibly scaling way back on the other 30,000 outlets that are currently in the global network. "The consumer today expects a premium experience, with innovative product and services delivered faster and more personally," Parker said at the conference.