04/10/2019
Strategy-Shaping M&A Continues in CPG Marketplace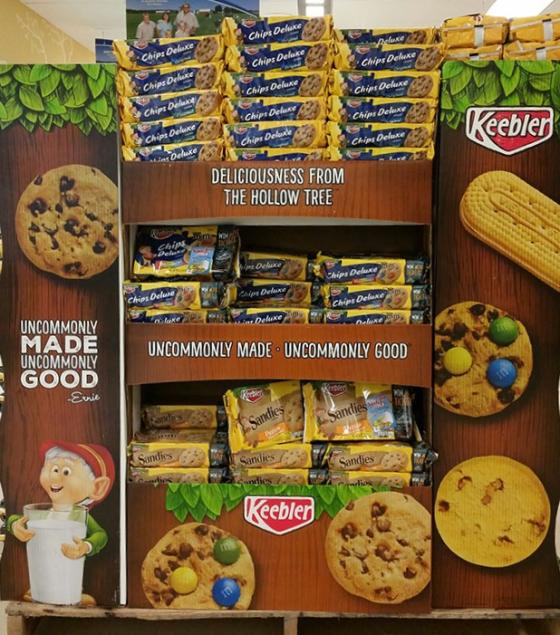 Deals involving Kellogg-Ferraro and Constellation Brands-Gallo are the latest examples of leading packaged goods companies making strategic moves in the face of industry disruption.
E & J Gallo Winery will purchase more than 30 wine and spirits brands from Constellation Brands, while Kellogg Co. will sell the major assets of its cookie, pie crusts, ice cream cones, fruit snacks and snack businesses to Ferrero Group.
In a roughly $1.7 billion deal, the Clos du Bois, Black Box, Mark West, Wild Horse and Ravenswood brands (to name a few), along with six U.S. winemaking facilities in California, Washington, and New York, will join Gallo's existing stable of 100-plus brands.
"We are committed to remaining a family-owned company focused on growing the wine industry," Joseph E. Gallo, chief executive officer of Gallo, said in a release. "While we continue to invest in our premium and luxury businesses, we see a tremendous opportunity with this acquisition to bring new consumers into the wine category. We will continue to provide our customers and consumers with quality products at every price point."
Gallo has been broadening its portfolio across price points as a way to address growing consumer demand and changing preferences through strategic acquisitions, partnerships, and new launches.
Meanwhile, as consumers turn farther away from unhealthy snacking, companies are not only ramping up their "clean" options also getting rid of less-healthy brands, even legacy flagship brands. A case in point was Kellogg, which is reinvesting to better align with today's health-conscious shoppers.
Ferrero, which also acquired Nestle's flagship U.S. confectionery business in early 2018 and non-chocolate sweets maker Ferrara in late 2017, made headlines again with a deal to buy Kellogg's cookie and fruit snacks brands for $1.3 billion. The portfolion includes the Keebler, Famous Amos, Mother's and Murray's brands.
"This divestiture is yet another action we have taken to reshape and focus our portfolio, which will lead to reduced complexity, more targeted investment, and better growth," said Steve Cahillane, Kellogg's chief executive officer, in a release. "Divesting these great brands wasn't an easy decision, but we are pleased that they are transitioning to an outstanding company with a portfolio in which they will receive the focus and resources to grow." 
The deal also includes production facilities in Georgia, Kentucky, Washington and Chicago. Kellogg will keep the rest of its North America snacking businesses, including the crackers, salty snacks, wholesome snacks, and toaster pastries brands, according to the release.