05/31/2018
Sponsored Content
Ready to Rethink Everything? Decoding the 'How' of Digital Transformation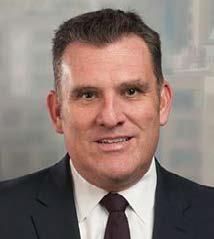 It's time for bolder moves. Just 10 years ago, leading consumer product companies were well-positioned to stay ahead of changing consumer behavior. Talent was readily available. Their differentiating processes allowed them to dependably churn out a stream of innovative new products. They had built up imposing global supply chains that enabled economies of scale that smaller rivals couldn't match. They had huge TV and print advertising budgets at their disposal to target consumers effectively. And they had long-standing and mutually profitable relationships with national retailers.
That Was Then…
That environment has changed almost beyond recognition. Today, small, agile, and fast-moving startups claim most of the sector's revenue growth and threaten the very existence of big incumbents. Talent is opting for short-term, "gig economy" projects or signing on with startups and challengers. Smaller, digital-native organizations are producing most of the breakthrough innovation. Contract manufacturing has reduced, if not eliminated, the need for a large base of manufacturing assets. And the rapid growth of e-commerce has significantly changed the nature of retailer relationships.
Now What?
Big players know they need to reinvent themselves as smart, connected businesses or risk irrelevance. But how? As leaders guide their companies through their digital transformation, three imperatives can help them decode the 'how' of the journey:
1. Rethink everything. Take a step back. Rethink everything you think you know about the consumer, your organization, and your employees — present and future. Map how the consumer, work, and employee experiences will evolve over the next three years under the influence of digital technologies. Align those maps, identify the conflicts that will arise, and assess how to resolve them. This exercise will help you better understand the current environment and your company's place in it, and force you and your organization to act with foresight.
2. Connect today with tomorrow. Too often, companies don't connect what they're working on today with their preparations for the future. Likewise, their future plans don't inform what they're doing today. Draw a clear line between today and tomorrow that connects to the experience roadmaps you've drawn. By clearly linking future projects to today's consumers, organization, and employees, you can act effectively today —and make tomorrow possible.
3. Carve out time today to think about the future. Each quarter, you have some 714 working hours to take action. Use part of that time to think about what's coming. Just by reducing each hour-long meeting to 45 minutes and each 30-minute meeting to 15, you can free up an hour or more each day to think — and rethink.