Sponsored Content
Owning stuff. We're so over it.
Get great content like this right in your inbox.
Subscribe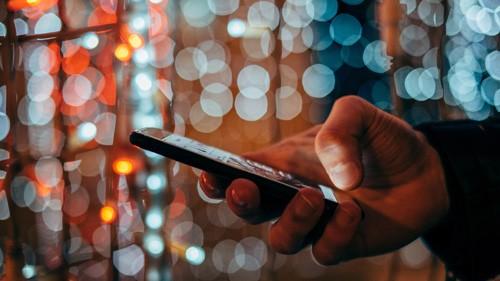 I like to keep my life as simple as possible. It's not always easy, but I personally believe in the idea that less is more. Recently, I caved in somewhat to tradition – in the last six months I finally bought my first car (ok, I had a leased one once in Istanbul) and 18 months ago I bought a house. Prior to that I had always put an emphasis on flexibility, travel, and being able to move quickly in a new direction. As a forty-something year old, was I previously ahead of my time?
Increasingly, consumers around the world – younger ones especially – are taking the same approach to how much "stuff" they choose to own. Minimalism is hot. Look at the TV ad Volvo ran earlier this year to promote its new SUV, the XC40. It showed a series of bleak scenes depicting what the brand views as excessive consumption – from drones everywhere to people pushing and shoving to get into a store sale. And it ended with the tag-line, "By not owning things, you're not owned by things." Agree.
The subtext is clear. Volvo Cars, like several other premium car brands, is playing with the suggestion that owning an asset, making a long-term commitment to it, is a bit passé. So you can buy an XC40 if you want to, but it might be more attractive to drive one by paying a monthly subscription, says the ad. That way, when interest wanes it is easy to adjust.
This trend is not just about cars. Consumers have signed up to subscription models across a range of categories. Companies like Spotify have disrupted whole industries by giving people pay-to-use access to assets and experiences that past generations had to own. Consumers love the choice, simplicity and perhaps above all the convenience.
The convenience economy?
We talk about the sharing economy and the gig economy – maybe we should also be talking about the convenience economy.
The way people are living and working around the world is changing. There's less down time and intense competition for our attention. I think we'll see more brands experimenting with subscription models, as companies try to anticipate and reflect the growing value we put on convenience and flexibility – on brands that take away our problems and make life easier.
Rather than the hassle that comes with owning stuff, future consumers will instead trust on-demand services to meet their needs – as they arise, and just in time. As we own fewer things and become less encumbered by place, we'll be able to move location and shift between new environments with ease. Patterns of global consumption will change as a result. 
This move away from ownership and toward flexibility is one of eight hypotheses EY has developed as part of our FutureConsumer.Now program. Each one relates to a key aspect of the future consumer: from how people will shop, eat and stay healthy to how they will live, use technology, play, work and move.
We've been exploring them to see what kind of different future-worlds they might create, and what those worlds might mean for businesses now.
At home everywhere
At our hackathon in Berlin a team of business leaders, futurists and EY people played with this idea that subscription lifestyles and services will replace products. They modelled a future world in which people consciously limit what they own and make themselves asset-light, so they can take advantage of their freedom to live and work how, when and where they choose.
The lives of these consumers are more virtual and more global. They expect to feel "at home" wherever they happen to be. Brands that want the attention of these consumers have to give them frictionless, continuous access to all their favored services and experiences. These consumers expect that brands know them intimately and can anticipate needs.
This might sound like a bleak scenario for retail. But in another of the worlds we modelled – this time at our Shanghai hackathon – shopping had a bright future. Here a different team created a future-world in which mundane transactions are taken care of by AI – swiftly, silently and conveniently – while immersive shopping becomes one of life's most exciting and rewarding forms of entertainment.
In this world, people are so keen to experience enjoyable, novel and convenient shopping experiences that the retail landscape is fundamentally transformed and shopping is fun again.
Are we over ownership?
In most major economies, a shift away from ownership towards subscription would be a major cultural shift. The idea that you own big assets like houses and cars is deeply rooted in the capitalist psyche. Ownership confers status and it provides security.
But these attitudes are changing. There is a rising generation of people who prefer experiences over products. They don't have the same opportunities to put down roots and buy property. And they put enormous value on convenience, flexibility, and choice.
However, while more people might want to own less, that doesn't mean they want to consume less or spend less. In the worlds we modelled, there are enormous opportunities for brands to grow and thrive – if they can adapt themselves to the changing ways that future consumers will live.
How could you shape a future that works for your business?
You can learn more about the 8 factors that will shape future consumers here.
The views reflected in this article are the author's and do not necessarily reflect the views of the global EY organization or its member firms.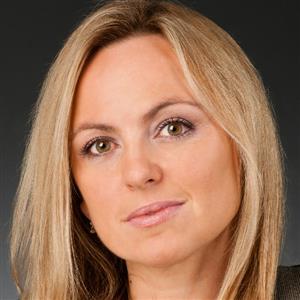 Kristina Rogers is a partner at EY and the global leader responsible for the Consumer Products & Retail (CP&R) sector. She is responsible for defining and implementing EY's strategy for CP&R and for ensuring that its global clients are well served across geographies. Areas of focus include new concept and offer development, market entry strategy, strategic category management, profitable growth planning, strategic marketing, and market evolution planning in both the B2C and B2B marketplaces in developed and emerging economies.