Sponsored Content
Could Your Brands Adapt To a World of Effortless Health?
Get great content like this right in your inbox.
Subscribe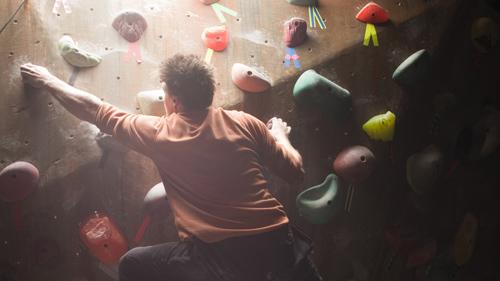 It takes hard work and planning to live a healthy life — sticking to an exercise program, checking nutritional labels. But what if we could forget about all the self-monitoring and discipline and become healthy by default? Imagine if our health and wider well-being took care of itself.
Today, we can use healthcare technologies to nudge and guide us toward healthier actions and better choices. They can count our steps, estimate our calorie burn, suggest a daily recipe. But this is just a start. The general rule of technological progress applies: What seems smart today will soon be dumb tomorrow.
No Pain, Lots of Gain
In the future, health could become effortless. Consumers could connect to a super-sophisticated ecosystem of technologies that actively and automatically monitor, improve and maintain their health and well-being.
There'd be no planning and no hard work required. Our exercise needs, social activities, meal plans and preventative therapies would be integrated and personalized into every area of our lives.
The food we eat would change. "Paradox products" would be common. They'd look and taste like regular foods and drinks, but they'd fulfill invisible, beneficial functions. A "steak" could be plant protein shaped on a 3D printer, containing vitamins and nanomedicines designed specifically for our bodies.
Parenting would change. We could map the future mental and physical health of our children through a detailed analysis of their genomes. As they mature from baby to adult, the map would update. Everything they consumed would adapt to meet their evolving health and nutritional needs.
Will It Happen?
For this kind of ecosystem to fly, people would have to seriously trust whoever they were sharing the necessary data with. But there's a clear direction of travel that would have game-changing implications for consumer-facing companies.
The shift of health from active to passive management is one of eight future hypotheses EY has developed as part of our FutureConsumer.Now program. Each one relates to a key aspect of the future consumer — from how people will shop, eat and stay healthy to how they will live, use technology, play, work and move.
We've been exploring them to see what kind of different future-worlds they might create.
Optimal Everything
A team of business leaders, futurists and EY people played with the idea of passive health management at our hack-a-thon in Los Angeles.
They came up with a world where consumers try to sustain the ideal balance between what they need — in the fullest sense — and how much they consume, so they can prosper in a gig economy.
In their world, consumers would use data to quantify and optimize everything they do and are mindful about what they consume. They want to cut resource waste and increase convenience, but there's no longer a trade-off between what tastes good, what's good for your health and what your budget can afford.
What's right for individual consumers becomes what's right for society, as health care costs fall and well-being grows.
Utopia or Nightmare?
At our Berlin hack-a-thon, a different team used the same hypothesis as they shaped a very different world. In this one, people gathered and shared all their data for the greater good of society. Personal data on everything from your physical health to your mental state would be fully available.
Networks of city planners, public infrastructure providers and private companies would use it to improve the lives of all consumers. They'd create new opportunities for people to optimize how they worked, lived, moved around and related to each other.
Consumers would sacrifice a lot of personal choice and freedom so the community could function in an optimal way. And those who chose not to share their data would be seen as anti-social. But the personal and civic benefits of open data sharing would be incredibly powerful. Does that sound like a Utopia or a nightmare?
Are You Ready?
Many people want to lead healthier lifestyles. For most governments, it's an imperative that they do. As technologies change the way we think about health and lifestyle, will consumer-facing companies be part of the problem or part of the solution?
That's already a hotly debated topic. In the future worlds we modeled, there is a constructive — essential, even — role for them to play. How could you shape a future that works for your business?
You can learn more about the eight factors that will shape future consumers here.
The views reflected in this article are the author's and do not necessarily reflect the views of the global EY organization or its member firms.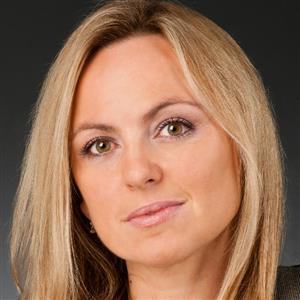 Kristina Rogers is a partner at EY and the global leader responsible for the Consumer Products & Retail (CP&R) sector. She is responsible for defining and implementing EY's strategy for CP&R and for ensuring that its global clients are well served across geographies. Areas of focus include new concept and offer development, market entry strategy, strategic category management, profitable growth planning, strategic marketing, and market evolution planning in both the B2C and B2B marketplaces in developed and emerging economies.