RCAS 2019: How a 'License to Disrupt' Can Drive Change
Get great content like this right in your inbox.
Subscribe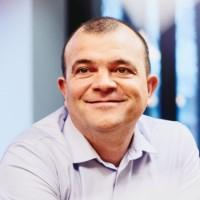 At the Retail & Consumer Goods Analytics Summit, former Procter & Gamble executive Remco Brouwer will explain how HR consulting giant Randstad used a "Digital Factory" to avoid the legacy enterprise issues that were holding back the company's digital transformation.  
Although most consumer goods companies recognize the need to undertake digital transformation if they want to survive, many are still letting reluctant management, legacy systems, outdated tools and/or a wary workforce hold back their progress.  
Randstad, the world's largest human resources consulting firm, worked around these obstacles by creating a "Digital Factory" that would operate independently and drive the digital disruption needed to build a modern enterprise. 
Brouwer, Randstad's senior vice president of digital innovation and strategy, will explain how the company undertook the successful effort in a session titled "License to Disrupt" at RCAS, to be held April 24-26 in Chicago.
Brouwer's career includes 20 years in various IT and business services roles at P&G and three years at Coca-Cola as global business intelligence director.
For more information about RCAS or to view the full agenda, visit the event's website.