Profile: Jorge Almeida, Avocados from Mexico
Get great content like this right in your inbox.
Subscribe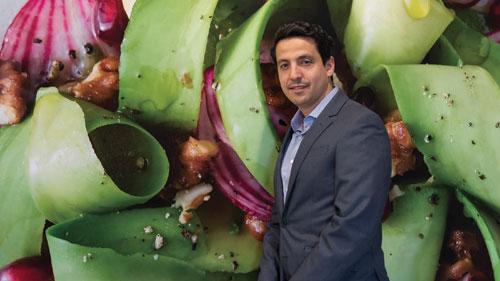 Jorge Almeida was working at Anheuser-Busch as a senior brand manager when he decided to reach out to someone from his past. That someone was Ivonne Kinser, an old supervisor of his from when he started his advertising career at Richards/Lerma. Kinser brought Almeida onboard at the start of this year to join her digital team at Avocados From Mexico.
ALMEIDA: I'm currently the lead on all social media for the company and I also help with content development and website management.
How does your company promote digital innovation?
ALMEIDA: Digital innovation has been in the center of this company almost since it started in 2013. Our CEO Alvaro Luque has always pushed the digital team to drive innovation by reinventing the ways we connect with consumers via technology. We've always known the importance of innovation because if one doesn't innovate then one isn't learning or growing. This has pushed us to never get comfortable with the way things are done but to always explore more dynamic and creative ways to do things.
Where do you see digital marketing headed in the next few years?
ALMEIDA: Digital marketing is always evolving but the aspects that are becoming more and more prevalent each day are things like the use of influencers in daily campaigns, the adoption of artificial intelligence, voice management, etc. We're also entering an era where to break through on digital you don't necessarily have to spend a lot of money. ... You can get a lot of buzz and virality while being resourceful if it's done with strong coordination, good partners and timing.
How can brands – in general – take better advantage of the opportunities in digital?
ALMEIDA: Brands need to be comfortable with change and be willing to try different things. I feel brands should set aside budget to try new partners and new tactics every quarter or so. Don't just try the big, shiny objects/trends that are becoming more popular. Actually think about things that aren't actually being considered in marketing plans regularly.
What digital devices and services do you use most often, and how much of an omnichannel shopper are you?
ALMEIDA: Apart from my phone, I'm a huge fan of the Apple Watch as I'm an avid runner and I like the fact that I can be remote and take calls from my watch. I also like the fact that I can pay with the watch at Starbucks and at stores. The opportunities for marketing on a watch via push notifications or other ways is really interesting.
RECENT ACHIEVEMENT
ALMEIDA: We executed a robust 360-degree digital activation around the theme of our Super Bowl TV spot that was created by our brand team. We were a top performer in the MERKLE Super Bowl report, a report that offers the most comprehensive evaluation of all the Super Bowl digital campaigns launched by brands with TV spots in the big game. We're now the only brand whose Super Bowl digital campaigns have been among the top five in this report for five years in a row.