Planning for Now: Analytics Across the Enterprise
Get great content like this right in your inbox.
Subscribe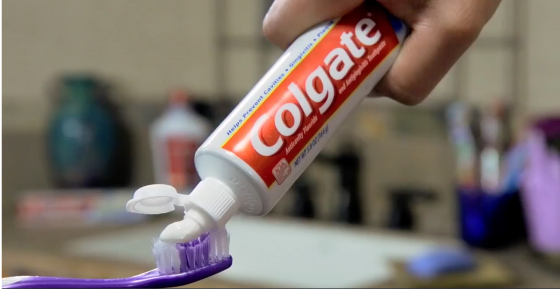 To succeed in today's hypercompetitive environment, retailers and consumer product companies must respond and adapt to rapidly changing conditions – change in technologies, in business models, in standards, and in the ever-evolving consumer. Facing the need to employ greater speed and agility, companies are undergoing digital transformations. 
The adoption of digital capabilities enables businesses to move from manual, time-intensive processes to streamlined, automated methods. Digital helps them avoid wasting valuable resources and frees up more time for higher-value business activities. For example, with advanced analytics tools, companies are able to provide workers with automated, intelligent alerts and decision support. 
This intelligence stems from technologies such as artificial intelligence and machine learning that empower users to make fast, data-driven decisions. Users can access smart dashboards and portals that provide insight into key processes (like digital supply chains) to monitor and manage product flows from suppliers or manufacturers to consumers. 
This visibility and intelligence will drive product-flow efficiency, better demand planning, improved supply matching, and faster response. It also will offer new opportunities for automated replenishment and better delivery options. Furthermore, digital brings simplification to critical processes to help businesses better understand and manage. As a result, goods are moving from supplier or manufacturer to consumer in a timely, efficient manner to ultimately provide superior customer value and a positive customer experience. 
Strengthening Strategy
The access to accurate data in real-time helps retailers and consumer product companies make quicker, smarter decisions in support of strategic corporate objectives. Without access to trusted data and business insights, companies are flying blind. They're left to make assumptions about the consumer's path to purchase and the product lifecycle, which, in turn, can lead to poor performance. Therefore, it's critical to have visibility into what just happened and what might happen next. 
With predictive analytics capabilities, companies can easily adapt to scenarios before and as they occur. A superior understanding of consumer needs, which is made possible by leveraging data and predictive analytics, allows companies to create new revenue-generating offers. The ability to monitor use and consumption with sensors can enable new business models, such as subscriptions, pay-per-use or outcome-based options. 
Eliminating Silos
Historically, data has often been locked in silos. For businesses to operate with fluidity, this must change. Relevant data must be brought together across divisional or internal corporate boundaries. 
For instance, Colgate-Palmolive Co.'s partnership with SAP has helped them stay one step ahead of the competition by contributing to the creation of various innovative technologies. (See video, below.) The partnership led to the creation of the SAP Digital Boardroom, allowing for integrated business planning processes across multiple departments, from finance to the supply chain. 
With the platform, Colgate-Palmolive analyzes its business processes in real-time, effectively engages with customers, and drives continued growth. With integrated analytics, businesses empower their people to make collaborative, data-driven, value-based decisions that drive enterprise innovation. 
The future of retail and consumer product companies will be defined by front-runners who adopt innovative digital technologies to create compelling, personal, and robust customer experiences. 
Begin by challenging the status quo. Are you doing the right things to serve customers and run the business? Here are a few final tips to help you run even better: 
Optimize existing processes for more efficiency or reliability.
Swarovski, as an example, is using machine learning to help service employees match customer repair requests to the correct product. Coop Switzerland uses machine learning in demand planning and forecasting based on real-time inventory to detect the items most likely to run out of stock and proactively reorder them.
Extend current business processes beyond efficiency gains to capture new sources of value.
Continental is using SAP Leonardo and the SAP Vehicle Insights application to create an innovative remote vehicle diagnostics and fleet analytics application for the digitalization of the automotive aftermarket. Coop Netherlands is using IoT sensors to track shoppers in real-time and connect this data to transaction and inventory data to optimize the presentation and replenishment of goods. 
Transform the company's value chain or business model to capture new revenue streams. 
Look at Costco: The retailer leveraged seven years of sales data and machine learning technology to improve forecasting for the in-store production of bakery goods. It reduced waste significantly while achieving cost savings through optimized production schedules. It's now rolling out the same technology to 500 bakeries in the U.S. as well applying it to other categories such as fresh meat and store food courts.