A New Era of Business Creativity
Get great content like this right in your inbox.
Subscribe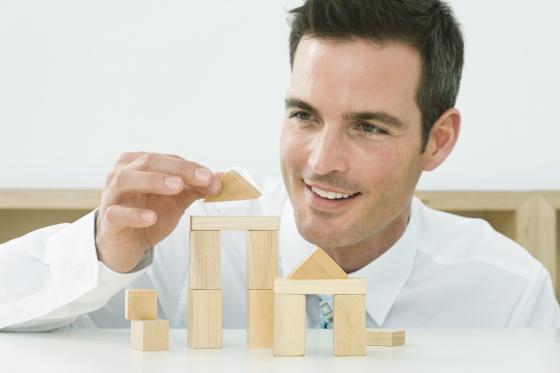 The consumer products market today reminds me of Charles Dickens' opening to A Tale of Two Cities: "It was the best of times, it was the worst of times." 
On one hand, we see considerable challenges and low growth, particularly among established incumbents. On the other hand, we see significant venture capital investment in new, innovative companies that are entering the market at an increasingly rapid pace.
How can two groups look at the exact same market and see two completely different pictures? And what does this mean for the industry's future? Far from a gloom and doom story, the industry is on the cusp of a new era of creativity that will usher in unprecedented growth opportunities, driven by three major market forces.  
First, we're moving from the age of resources to the age of ideas. For the last 50 years or so, the companies controlling the most resources dominated the market. Controlling sources of supply, manufacturing capacity or distribution created enormous barriers to entry and favored economies of scale that made it almost impossible for new entrants to compete effectively.  
This is no longer the case. Globally, concentrations of highly educated, creative people are collaborating to deliver new innovations to market at a pace previously unseen in human history. What matters now are ideas and creativity. And what distinguishes companies are not resources, but talent.
What's more, there are widely available protections and services that enable companies to advance their ideas to market rapidly, and without requiring them to develop any corresponding expertise. For example, companies today can rely on strong copyright protections and intellectual property rights, and contract for services such as finance and accounting, manufacturing, warehousing and distribution instead of developing these functions internally.
All of this exists on a robust global digital infrastructure that enables companies to distribute their ideas, products, services and content instantly across the globe, as well as engage with and learn from consumers directly at a pace and level of granularity that would have been impossible even five years ago.
Second, this is happening in an environment where consumer value is changing dramatically. Borrowing a phrase from a recent Nielsen study, consumers are beginning to buy the change they wish to see in the world, driven largely by the generational shift in purchase power to Millennials and Generation Z. For consumer goods companies, this translates into pressure to address social and environmental concerns — but also opportunities to innovate.  
For example, 85% of Millennial and Gen Z consumers say that it's either "extremely" or "very" important for companies to implement environmental improvement programs. This is a global phenomenon, with some of the highest response rates — 95% and higher — coming from consumers in countries like India, Mexico, Colombia and the Philippines.
And then there's the corresponding opportunity. According to Nielsen, 73% of consumers say they'd definitely change their consumption habits to reduce environmental impact, and 41% are willing to pay more for organic and all-natural products. These are just a few of many examples that point directly to new growth opportunities aligned with shifting consumer values.
Finally, costs are declining dramatically across a wide variety of categories, which is eliminating what were previously substantial cost-based barriers to market entry for new entrants.
Consider, for example, how much IT-related costs for data storage, bandwidth and infrastructure have declined over the last 10 years. In fulfillment terms, consider what it would have cost, at scale, to deliver individual products directly to consumer homes 10 years ago versus today.
In more holistic terms, these changes are dramatic. Consider Eastman-Kodak versus Instagram. At its height, Eastman-Kodak had 220,000 employees. When Instagram sold itself to Facebook for $1 billion, it had only 13 employees. 
That alone is incredible, but think of all the industry that surrounded Eastman-Kodak. Not long ago, there were physical stores and considerable retail floor space devoted to photo processing — all with chemicals, paper, equipment and packaging. They sold film, camera accessories, photo albums and much more. Today, these all are gone. You can accomplish what an entire industry once did with the click of a button on your smartphone — for free.
We see examples like this happening everywhere across a wide variety of categories. For example, companies like Memphis Meats report that the cost of developing one pound of lab-grown meat has declined from $300,000 to roughly $5 per pound. Likewise, Impossible Foods produces an entirely plant-based meat product that's increasingly available in supermarkets, but also recently available through restaurant chains like Burger King. 
It's the combination of these three factors that have enabled companies like Halo Top Creamery to become the best-selling brand of pint-sized ice cream in North America by reimagining the product as a relatively healthy snack. Or Casper to completely reinvent the consumer experience for buying a mattress without owning any mattress showrooms (at least at first). Or Stitch Fix to develop an algorithm that predicts with astonishing accuracy exactly the apparel a consumer will buy. 
The innovation isn't limited to digital upstarts. Incumbents are innovating, too. Look at Tyson Foods, which announced its first line of plant-based and blended meat products last month, or Bumble Bee Foods, which recently launched an "Ocean to Table" traceability initiative powered by blockchain.
There now are thousands of examples just like these. While they won't all succeed and grow to become industry standards, the innovations coming to market point to massive net new opportunity. All we need is the creativity to recognize it and capitalize on it.