Picking Up the Pace with New Technologies
Get great content like this right in your inbox.
Subscribe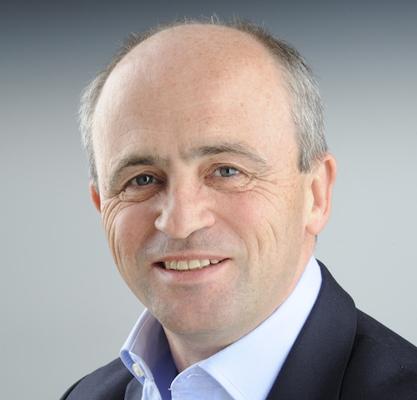 For today's modern consumer goods companies, life online moves fast. 
Extraordinary recent growth in digital sales means e-commerce is now far outpacing more traditional channels. Back in 2010, online sales in the top 10 e-commerce markets were already generating an impressive $21 billion in revenue per year. Now they're expected to surpass $108 billion annually by 2022 — a five-fold increase. 
In fact, according to Accenture's recent "Are Your Modern Relationships E-commerce Ready?" Report, e-commerce is set to become the fourth-largest consumer goods channel over the next four years. 
This growth — and the digital technologies that drive it — is creating countless new opportunities for consumer goods companies to rethink the products, services, and experiences they offer, whether that's in the circular economy, through tailored on-demand subscription business models, or with artificial intelligence and the pervasive connectivity of the Internet of Things.
New Era, New Challenges
However, e-commerce growth also brings new challenges. First and foremost, much of the growth is coming at the expense of other channels. While online sales are growing by 8.8% per year, sales from large-format stores are growing at just 2.7%. Indeed, it's reckoned that as much as three-quarters of consumer goods e-commerce growth through 2022 will be cannibalized from traditional channels. That's a big change for established companies in a short space of time.
But that's not the only challenge. A host of digital competitors, large and small, have their eyes on the same e-commerce prize. The top global technology companies are using their dominance of search and social media to understand and influence shopper buying habits to an unprecedented degree. Almost three of every four consumers start their product searches on Amazon or Google (38% and 35%, respectively), while fewer than one in four begin on a brand or retailer website. Just think about the power that dominance bestows.
But consider, too, the challenges posed by much smaller, nimbler competitors. With barriers to entry falling away, digital's level playing field means new companies often have a natural advantage. Being digital by birth, they can exploit new technology to quickly detect the pulse of evolving consumer needs and expectations while leveraging numerous non-traditional options for marketing, supply chain planning, fulfillment and distribution. The result: convenient, on-demand products and services that appeal to today's consumers. 
Ditch the Manufacturer Mindset
With so many challenges on all sides, what hope is there for established consumer goods brands? Are they destined to become mere manufacturers in a commoditized consumer marketplace? Not if they're willing to get smart about e-commerce, build the necessary digital skills into their businesses, and bring a truly customer-centric mindset into the heart of their retail strategies.
The hard truth is that it's no good simply thinking like a manufacturer anymore. Consumer relevance and engagement are now table stakes for consumer goods. And with a technology-led approach to innovation, established companies can exploit their traditionally deep understanding of consumers to ensure they earn the right to keep playing. In fact, a truly modern consumer goods mindset calls for nothing short of a complete reimagination of products, services, and experiences through digital technology. 
So whether it's bypassing traditional retail channels to sell directly to digital consumers, using the latest voice technologies to hear what they're saying with unprecedented clarity, or leveraging the new feedback loops made possible by a world in which just about every device is connected, consumer goods companies need to take every opportunity to differentiate themselves with cutting-edge technology.
That includes rethinking approaches to partnerships and the wider consumer ecosystem. Thanks to artificial intelligence, the Internet of Things, voice, live streaming and other disruptive innovations, companies have a chance to take on ever more essential, ever more deeply embedded roles in the everyday lives of consumers. But it means building an ecosystem of suppliers, distributors, and start-ups to deliver truly seamless, tailored, and meaningful user experiences. 
Above all, it's about moving to a "modern" concept of what it means to be a consumer goods company. It's about meeting consumers on their terms, building experiences that delight them, based on a deep understanding of their needs. And it's about embracing fast-paced, technology-led innovation to create near-endless opportunities for agile, hyper-personalized consumer propositions. That's what it means to be a truly modern consumer goods company.
About the Author
John Zealley is senior managing director & global lead for consumer goods & services at Accenture.