Mars Enlists Consumers for New DTC Effort
Get great content like this right in your inbox.
Subscribe
Mars, Inc. took a unique tack in direct-to-consumer efforts this month by launching The Cocoa Exchange, an in-home party platform for chocolate lovers.
Products sold through The Cocoa Exchange "are designed to be experienced, not to sit on a store shelf, which is why the brand brings them to consumers directly through specially curated in-home experiences," according to a company release announcing the venture.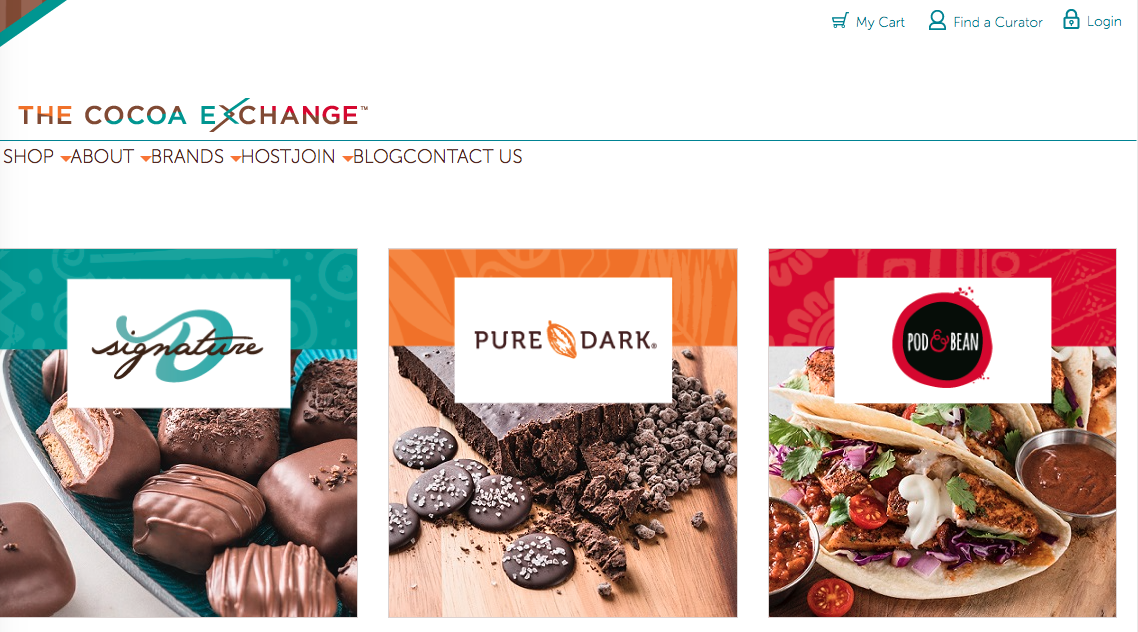 Consumers who sign up to host in-home events have access to three "100% exclusive" products: Dove Signature chocolate, Pure Dark chocolate, and Pod & Bean. That last offering is a line of chocolate-based condiments and sauces (White Chocolate Raspberry Honey Mustard, Chipotle Hot Sauce) that Mars bills as a "new secret ingredient in the kitchen."
Consumers who sign up to become "Curators" commit to hosting in-home tasting experiences that can be customized to suit the preferences of party hosts (who earn shopping credits) and attendees.
Curators can also operate their own personal storefront on The Cocoa Exchange website (https://www.mytcesite.com). They earn 25% to 40% commissions on personal sales, along with product discounts.
The new venture also boasts a cause marketing component: In conjunction with Dove, The Cocoa Exchange has partnered with humanitarian organization CARE to provide women in the Cote d'Ivoire — a cocoa-producing country in West Africa — with Village Savings & Loan Associations where they can learn the skills needed to build their own businesses.
With $35 billion in annual sales, privately held Mars is among the world's 25 largest consumer goods companies.