Levi Strauss Eyes Innovation with Executive Changes
Get great content like this right in your inbox.
Subscribe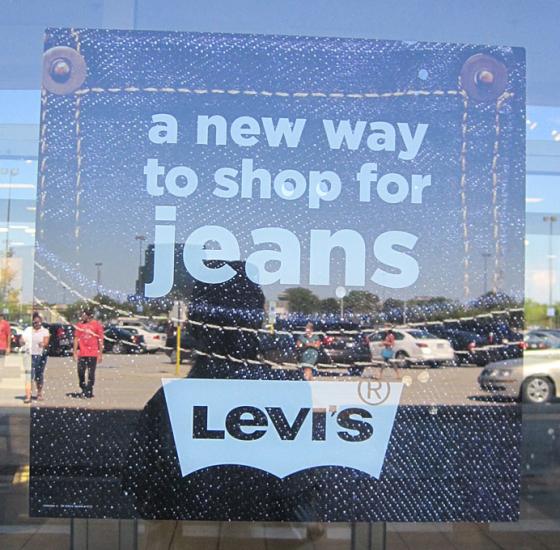 Levi Strauss & Co. has undertaken a series of management changes intended to drive growth by consolidating accountability for core business functions while putting more emphasis on omnichannel marketing and data analytics.
The key responsibilities of several newly appointed executives will include creating a seamless, omnichannel consumer experience, developing innovative marketing initiatives, consolidating the product innovation and supply chain, establishing a new strategy and analytics organization, and emphasizing the company's new F.L.X. fabric finishing technology.
"As we adapt to the changing retail environment in pursuit of long-term goals, the leadership changes will accelerate our drive to deliver sustainable, profitable growth," said chief executive officer Chip Bergh. "We are creating a 'designed for the future' organization, one that is poised to take advantage of innovation and reflect how consumers shop."
The executive changes are:
Liz O'Neill was promoted to executive vice president and president. Formerly chief supply chain officer, O'Neill will be responsible for the end-to-end view of the product lifecycle, from ideation to what ultimately shows up in stores and online. She will lead product, innovation and supply chain functions and is charged with creating a consolidated organization around these areas. This new organization places the key product functions of design, merchandising, product development and planning under one team and further integrates supply chain into the consumer journey.
Marc Rosen was also named EVP and president and charged with establishing a seamless, direct-to-consumer initiative across brick-and-mortar and e-commerce channels. The expansion of Levi's retail network and its digital growth have expanded the company's DTC relationships. Rosen previously led the e-commerce business and was one of Walmart's most respected business leaders for almost 15 years.
Jen Sey was promoted to senior VP and chief marketing officer to lead Expanded Global Marketing, a department that now includes research and marketplace insights. A 19-year company veteran and most recently CMO for the Levi's brand, Sey has spearheaded the brand's resurgence. She will report to Bergh.
With consolidation of the retail and e-commerce functions, EVP and president of global retail Carrie Ask is leaving the company. "Carrie made an indelible impact on [Levi Strauss], accelerating growth through a deep understanding of consumer needs and instilling the rigor of a disciplined retailer," said Bergh. "She will continue to shape the future of retail."
Also leaving is James Curleigh, president of global brands. Curleigh's team spent the last six years working to return the Levi's brand to profitability by strategically focusing on building brand energy, driving product innovation and establishing market solutions worldwide.
Levi Strauss hopes the new strategy and analytics organization will allow it to harness the power of data and analytics to deliver untapped competitive advantage. The company is recruiting an executive to lead this group.
While the company has made some progress with new initiatives in recent years, much of the past decade has been rocky. Net revenue has been unstable, swinging to an annual rise of 8% and to an annual decline of 8% during the period. The company has played it safe by relying on the Levi's brand pedigree and not emphasizing much innovation. It has also been hurt by the growth of "athletic fashion" (elastic knit pants and stretchy leggings) as well as private label.
Still, market penetration is strong. Morningconsult.com noted that 53% of men said they are "absolutely certain" or "very likely" to buy Levi's. Among women, the rate is 45%. Morningconsult.com's "Most Loved Brands List" ranks Levi's at 72, at least 20% higher than rival jeans brands Lee and Wrangler (both owned by VF Corp.).