Envisioning the 'Intelligent Enterprise'
Get great content like this right in your inbox.
Subscribe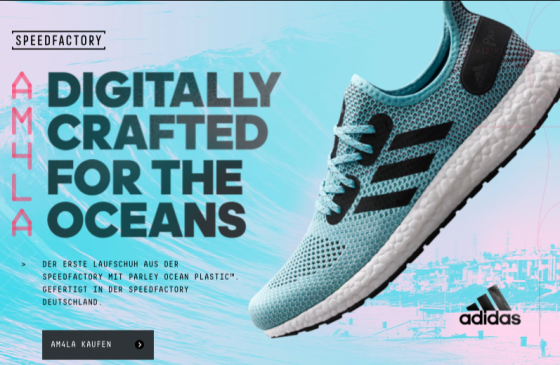 Technology has become a key enabler for business success in almost all areas of our life. As we track the progressing proliferation of technologies like artificial intelligence, Internet of Things, smart homes, augmented reality or voice control, their true innovation power is still to come. 
Running a successful business in the future will depend on how an enterprise can adapt to changes and embrace new technologies to improve processes, customer experiences and offerings, and business models. 
This challenge is particularly important for the consumer goods industry, where companies need to deal with technological impacts all along the value chain — the way they work with retailers, present their offerings to consumers, and execute in the various channels of operation.
But the bar for meeting and exceeding consumer expectations is rising higher, and success will require smart use of these technologies. By applying intelligent tools such as AI/machine learning, IoT and advanced analytics, modern cloud-based enterprise systems can help retailers transform into event-driven, expectation-exceeding businesses. Ultimately, every consumer goods company will need to become an "Intelligent Enterprise."  
What is an Intelligent Enterprise? 
The "Intelligent Enterprise" should not be confused with something as simply as an automated business. Rather, it's a vision for what the future of business for retailers will look like. It combines a modern end-to-end infrastructure across all lines of business with the ability to develop, test, pilot and roll out innovations fast and effectively to the benefit of consumers. 
The Intelligent Enterprise concept bundles systematized digital technologies with design thinking, services and expertise so consumer goods companies can transform quickly. Intelligent technologies systematize the concept and enable digital transformation. To help make this concept more transparent and understandable, let's walk through some highlights from SAP's recent customer conference, SAPPHIRE NOW 2018. 
U.S. retailer Costco exemplifies how to improve productivity, reduce waste and improve sustainability with optimization through prediction and events, machine learning and analytics. Modernized operations enable Costco to reduce bakery waste, both in terms of food and human resources (as in employee time optimization). The prototype that SAP developed with Costco has now rolled out as an industry innovation kit with a built-in machine learning model that retailers can apply and adapt to their specific needs. 
Digital technology empowers CGs and retailers to make direct connections and conversations with customers and partners that, in turn, speed up the value chain process and allow personalized products and services to be created jointly and delivered quickly. With its digital-first strategy, sports brand adidas rolled-out a "speedfactory" wherein machine learning is used to enable delivery of custom sneakers in just 24 hours. With this solution, adidas provides a superior, personalized customer experience at a scalable level, increases productivity and transforms how to work and engage with employees, partners and consumers. 
Other examples from SAPPHIRE NOW include a solution offered by SAP partner gicom that helps retailers fully automate the negotiation process with suppliers. A digitalized process lets companies ensure they have all the facts they need, enhance their negotiating position and shorten the time line while simultaneously gaining greater transparency on the product margin — resulting in more effective pricing and condition management and, ultimately, leading to better sales and profitability.
Elsewhere, a profitability analysis concept from SAP's Innovation labs and based on the Leonardo innovation platform helps companies gain real-time insights into the end-to-end profitability of an individual product and take immediate action. For example, in the case of a short-notice spike in demand for a product, retailers can immediately redirect shipments to stores with the highest demand and thereby minimize markdowns and increase margins while improving the customer experience where it matters most.
Another showcase highlighted a machine learning-powered price design tool that automatically matches margin and sales targets. This concept leverages AI to analyze historical sales data and provide decision points for optimized price changes to balance sales and margin. 
These best-practice examples and showcases illustrate the vision of the Intelligent Enterprise as the best way forward for consumer goods companies and retailers in a world where change has never ever been as fast — and will never be slow again.
It's better to change while you can still get ahead than wait until you fall behind.