12/26/2018
CIO of the Year 2018: Jane Moran, Unilever
Jane Moran 
Global CIO
Unilever 
Under Moran's guidance, Unilever is fast becoming a fully modern enterprise
"Jane Moran is an innovative CIO and positive leader who seeks to develop her people in new thinking and technologies," according to the executives from Accenture who nominated her — astutely, as it turns out — to be CGT's CIO of the Year for 2018.
"She is prepared to take risks and push the business forward to take on the disruption in our marketplace by implementing modern thinking, laying out a platform and product strategy for her organization before it was fashionable in the consumer packaged goods market," continued the nomination. "More importantly, Moran has delivered on that strategy, creating platform ecosystems that connect people, processes, apps and professionals, all delivered with a new agile mindset and methodology."

CGT's recent Tech Trends Report found that consumer goods companies are devoting equal attention these days to modernizing legacy systems and adopting new technologies. That seems to be the exact blueprint Moran has followed in her time as global CIO at Unilever, which began in June 2014 when she joined the company after 10 years in CIO roles at Thomson Reuters. 
Modernizing an enterprise that operates in 190 countries around the globe, interacts with 2.5 billion consumers daily, has 160,000-plus employees (including 100,000 working in offices) and utilizes 2,500 business applications is, of course, no small task. That's why Moran has sought to instill practices that make the company more agile, in both the upper- and lower-case senses of the word. 
"I don't see myself as the owner of technology but as an architect laying the foundations, so that my partners in the business can bring in and deploy new disruptive technologies quickly, easily and safely, better do their day jobs and drive our business growth," Moran once said in an internal interview. 
One key aspect of becoming more agile has been an effort to bring more IT functions back in-house, which has helped Unilever pivot from "a project-oriented to a platform-based culture," Moran told CIO UK last spring. "In an era when many CIOs are focused on vendor management, Moran went in the opposite direction and used her core architecture experience and expertise to digitally transform the legacy IT estate at Unilever," explained the nomination. Roughly one-third of Unilever's IT function is now in-house, which has led to cost savings and other efficiencies, Moran told the magazine. 
Meanwhile, moving to a DevOps methodology has enhanced Unilever's ability to test new technologies faster and more efficiently. IT works with the company's Unilever Foundry incubator to identify potential tools, but also relies on strategic solution providers to help vet the ever-growing possibilities. "I've found that a close collaboration with our key partners is mutually beneficial, as we can help trial new systems, approaches and technologies at scale," Moran told CIO UK. "We innovate together, and that's exciting for both parties." 
Another key responsibility is using technology to drive Unilever's ambitious sustainability agenda. "Our aim is to double the size of our business while reducing its environmental footprint and increasing positive social impact," she explains on LinkedIn. 
New Tools of the Trade 
"I am involved in some of the most innovative technology developments in the industry," Moran also notes on LinkedIn, where she specifically mentions efforts to digitize "not only marketing but our supply chain and other key functions." 
The list of new tools provided by her nominator included augmented and virtual reality, neuroscience and eye tracking. Moran herself also speaks often about the benefits of artificial intelligence/machine learning and the Internet of Things. She also has been guiding Unilever more toward cloud services, along with robotics and other process automation. Blockchain implementation is on the horizon, too. 
One critical area of focus has been analytics and the democratization of data. Unilever has established a data lake and improved user interfaces in order to move reporting responsibility out of IT and into the businesses "to put the data in the hands of the employees that need to use the data," Moran said at a 2018 Microsoft conference. "And it makes it easy for everyone in the organization to consume the data in this self-service way." 
"At Unilever, our [business intelligence] systems have primarily, over the years, focused very well on looking back in history," she said. By implementing these new technologies, "Now we have the enormous opportunity to predict the future." 
Under Moran's guidance, Unilever's future seems to be heading in a pretty good direction.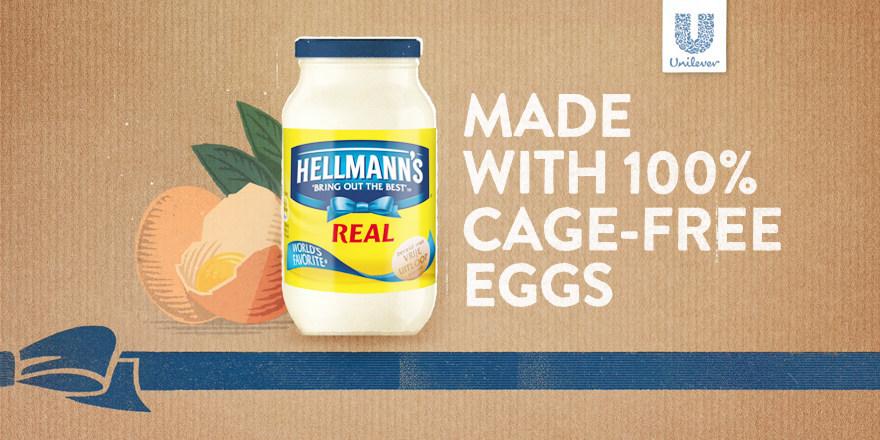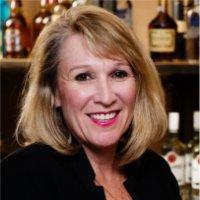 ________________________________
RUNNER-UP 
Ann Dozier
Senior Vice President, CIO, Southern Glazer's Wine & Spirits 
Since joining then-Southern Wine & Spirits in late 2013 (as vice president of IT), Dozier has been transforming the wholesaler's IT function into an industry-leading enterprise focused on delivering strategic commercial and supply chain capabilities that drive profitable growth and operational effectiveness. 
In addition to internal collaboration, her team has been delivering transformational capabilities and integrated solutions with both product suppliers and retailer customers in Southern's three-tier business model. 
Among recent key initiatives on which Dozier's team has focused is the company's digital enterprise program, where she is partnering with the company's transformation team to expand e-commerce activity, enhance capabilities for the sales and service teams, and develop account-specific interaction with customers. She also is partnering with the business to enhance and automate commercial planning and revenue management. Beyond driving sales and service, the goal is to extend Southern Glazer's' leadership role in the value chain. 
"These programs are driving a substantive business-case benefit for Southern Glazer's via improved sales productivity, topline growth and operational effectiveness" according to Dozier's nominator. 
It wasn't long after she grabbed the reins as CIO in 2015 that Southern undertook a merger with Glazer's Wholesale Distributors (in 2016). That tasked Dozier with driving synergies by integrating teams, infrastructure, service delivery capabilities, core transactional and selling systems, and business analytics.
According to the nominator, her approach "has been focused on leveraging 'best of the best' solutions and using the opportunity to upgrade the capabilities of the business." Among specific actions, she strove to ensure day-one integration by developing a cloud-based data lake that gave the united company an integrated view of the business. 
"Ann views IT as a partner and advisor to the business and is a true believer in cross-functional collaboration as the driver of success for all strategic initiatives," praises her nominator.