12/21/2017
CIO of the Year 2017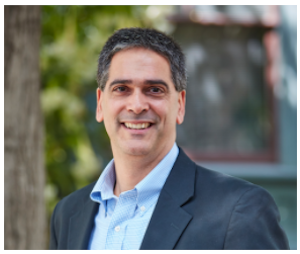 Manjit Singh
Chief Information Officer
The Clorox Company
Given to the CIO who has made the greatest demonstrable business impact on his or her organization through the implementation and use of technology.
If you'll excuse the pun, the "clearest" example of IT's status at The Clorox Company these days is the strategic role the department played in the April 2016 launch of the Brita Infinity Pitcher.
The first Internet of Things-enabled device in the water filtration brand's portfolio (it automatically reorders filters via Amazon Dash), the Brita Infinity also represents the first time in Clorox history where the IT department partnered with the R&D team on product development. IT worked on product design, infrastructure development, sourcing and testing.
At the risk of "floating" another pun (or two), Infinity's launch proved to be a "watershed" moment at Clorox. "Now, R&D is pulling us in on upfront innovation," explains Singh. "And it's had a ripple effect across the enterprise. We're now seen as a critical part of the business" rather than simply as back-office technicians.
Singh cites that level of internal alignment as his proudest achievement since taking the IT reins at Clorox in November 2014 after a 20-plus year career that included CIO stints at Las Vegas Sands, Chiquita Brands and Gillette. It's also a key reason why he was named CGT's "CIO of the Year" for 2017.
"He has improved the image of IT as well as the value that is delivered," praised Singh's official nomination, which significantly came from a member of his team. "[Clorox's] leadership is now depending on him to provide thought leadership on the next big thing." (Singh joined Clorox's executive committee in August 2016.)
After assessing the internal landscape at Clorox, Singh initiated a strategic plan of attack to energize and empower the IT team and improve its working relationships across the company.
The plan has three core pillars:
Relate: Ensure strong relationships with the business units by better understanding their needs.
Innovate: On technology and process within IT, but also in conjunction with the BUs.
Operate: Maintain and improve all the traditional back-office functions.
It also involved implementing an overarching set of acronym-friendly principles that, fortuitously, "fit hand in glove" with Clorox's own strategic goals: "CADET" stands for "courage, alignment, debate, empowerment and transparency." A key objective was to foster an environment in which team members are "bold" enough to "recommend the work they think we need to do" as well as "call out when they think we might be heading in the wrong direction," Singh says.
Of course, it's hard to make such lofty philosophies stick if they don't actually produce results. But Singh's early tenure at Clorox boasts a laundry list of specific IT successes involving e-commerce, workforce collaboration, data storage and sharing, customer analytics, consumer marketing, cyber-security and other needs that have improved efficiencies, reduced costs and enabled sales growth.
Driving change effectively requires balancing "Big Bang" initiatives with smaller "grassroots" projects that can then expand — when that's the right strategy: Clorox has segmented its IT systems into "core" functions (like cloud-to-cloud architecture) that need to be enterprise-wide and "edge" systems (brand-specific CRM) that should be flexible based on specific business needs.
"We're in a period where we'll do more core to edge" [transitioning]. But we need to strike a balance," Singh says. "You have to protect the core, but the edges are often where you can drive greater growth."
Singh is quick to point out that top-down change is only effective if the rest of the organization is willing to embrace the concept and capable of carrying out the plan. "The credit [for "CIO of the Year"] really goes to the whole team, everyone who has helped us get to this point," he says. "When you have well-articulated strategies that are easy to understand and easy to relate to, they are very easily adopted."
______________________________________________________________
2017 CIO OF THE YEAR FINALISTS 
Suja Chandrasekaran, CIO, Kimberly-Clark
At Kimberly-Clark, Chandrasekaran is leading a corporate transformation. She has restructured the company to be truly global in all technology, software, digital, data, analytics and infrastructure capabilities. In partnership with the business units, she has enabled the "Intelligent Washroom" (a facilities management app) and created data & analytics products based on IoT technologies that are now part of the sales catalog.
Chandrasekaran often conducts white board and working sessions with her business leaders to provoke digital ways of thinking. Among the key elements of her vision for the "digital enterprise" are a maniacal focus on consumer-centricity, the use of algorithms to enable a data-driven culture, the scaling of industrial automation to drive productivity, and the deployment of IoT technology to drive improvements in asset reliability, productivity, quality and inventory management.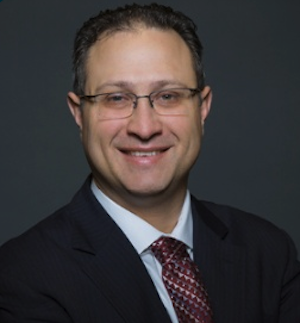 Michael Macrie, CIO, Land O'Lakes
Macrie became CIO of Land O'Lakes in his mid-thirties. He has embraced digital technologies to enable more efficient operations internally as well as to aid the company's farmer partners. The CPG provides both technology consulting services and a cost-effective, technology-as-a-service platform to solve the needs of independently owned and operated retailer-farmers, whose revenues range from $250 million to more than $1 billion.
The service gives the partners access to skilled IT talent and leadership resources, which often prove to be challenging to bring to the rural areas in which they operate, allowing them to execute strategic initiatives such as ERP and modernize their consumer-facing digital platforms to improve personalization, functionality, and the user experience on websites and  mobile applications. Procurement capabilities are made available through a portal called BuyPoint that lets the parnters leverage Land O'Lakes' volume and pricing opportunities to suit their own needs.
The desired outcome is for the retailers to become more operationally efficient and relevant to their customers, thereby building competitive advantages. Retailer purchases through the BuyPoint program were nearly $3 million in 2016; Land O'Lakes' IT consulting services have increased dramatically year-over-year by more than 300%.
Brian Rice, CIO, Kellogg Co.
Rice is at the forefront of Kellogg's global digital transformation, an initiative powered by analytics and enabled with technology that is connecting the company's commercial activities and supply chains. Under his guidance, Kellogg has explored and embraced such advanced technology as mobile and wearables interconnectivity, cloud architecture, smart systems, actionable analytics, image recognition and augmented reality as tools to advance future growth.
Part of Kellogg's digital transformation strategy involves aggressively streamlining the IT solution landscape. Rice recently worked with StayinFront to implement a retail execution/sales force automation tool. Kellogg has been able to retire multiple legacy systems and empower its field force with more immediate and easier access to information and insights based on POS data, dashboard analytics and fact-based selling tools, which help it compete and sell more effectively in stores.
The challenges required for a project of this scale was summarized by an industry analyst: "There are still very few global instances of retail execution and monitoring solution deployments [of this kind] due to incompatibilities in business process requirements, scope and coverage of vendors, and differentials in [total cost of ownership]."
Terence Stacey, CIO, Nestle
A Nestle veteran who first joined the company in 1981, Stacey has been a leading figure in GLOBE, a long-running program designed to drive best practices and standardization across IT processes, applications systems and data management worldwide.
Stacey recently has been pushing through a worldwide upgrade of Nestle's ERP applications to SAP S/4 HANA (considered to be the single largest implementation of the platform). To create a core high-performing engine that could propel the company into the digital age, Stacey personally initiated multiple "big and bold" transformation programs, including the creation of a catalog of digital services for all 180 global markets and 2,000-plus brands to utilize; and more targeted marketing campaigns with advanced consumer segmentation and real-time ads via programmatic ad buying (including implementation of a shared data lake).
Other recent accomplishments for the Nestle vet (who will retire from the company in January 2018) include a hybrid cloud transformation for all global applications; a workplace collaboration program for all 330,000 employees; and a network consolidation with one supplier to offer standardized end-to-end service across 180 countries.