CGT Unveils 2017 Business & Technology Award Winners
Get great content like this right in your inbox.
Subscribe
Clorox Co.'s Manjit Singh earned "CIO of the Year" honors to top the list of 2017 winners in CGT's annual Business & Technology Awards program.
The awards were presented this week at the inaugural meeting of CGT's League of Leaders, an exclusive gathering of consumer goods executives who are committed to fostering best practices for the strategic use of technology to drive meaningful business growth.
Each year, CGT recognizes an elite group of consumer goods companies and executives for envisioning and executing transformational business and technology initiatives within their organizations and the industry as a whole.
Initial nominations for the awards were fielded in early 2017 from various members of the consumer goods community. The magazine's editors narrowed the nominations down to no more than five finalists in each award category. Those finalists were then presented to CGT's esteemed Editorial and Research Advisory Boards for voting. 
CGT would like to proudly present the 2017 award winners and finalists, who will be showcased more formally in December: 
CIO of the Year: This award is given to the chief information officer who has made the greatest demonstrable business impact on his or her organization through the implementation and use of technology.
WINNER: Manjit Singh, CIO, Clorox Co., for embarking on a significant transformational journey dubbed CADET (Candor, Accountability, Debate, Empowerment and Transparency) that has driven numerous business successes and helped the company deliver on its 2020 strategy.
Other finalists for the CIO of the Year award were Brian Rice of Kellogg Co., Suja Chandrasekaran of Kimberly-Clark, Michael Macrie of Land O'Lakes and Terence Stacey of Nestlé.
__________________________________________________________________________
Customer Management Award: This award is presented to a company that best leverages a solution to manage customer relationships, trade promotion, marketing and/or consumer insights.
WINNER: General Mills, for finding a better way to manage trade planning with retailer partners that significantly improved the analytics acumen of the sales force across 80% of the company's product portfolio.
Other finalists for the Customer Management Award were Hovis Ltd. and Unilever.
__________________________________________________________________________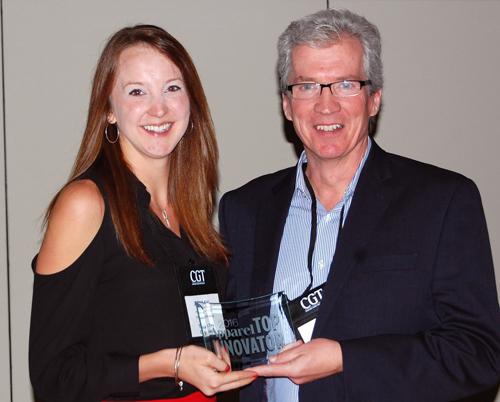 SMB Market Award: This award is presented to a small or mid-size company that is best utilizing technology to help it achieve substantial growth.
WINNER: Tiesta Tea, for an ongoing retail rollout that has put the company's loose leaf tea blends into 6,000 U.S. stores nationally, and for such recent innovations as the "Loose Tea Scoop Station," a store-within-a-store experience.
Other finalists for the SMB Market Award were Harry's, Inc., Hickies, Inc., Madison Reed and Perrone & Sons.  
__________________________________________________________________________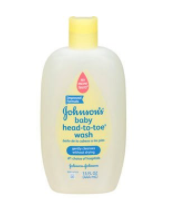 Dick Clark Supply Chain Award: This award is presented to a consumer goods company that has exhibited excellence in undertaking improvements to supply or demand planning, warehouse management, transportation management, S&OP processes or supply chain network design.
WINNER: Johnson & Johnson, for ongoing global supply chain excellence that earned the company recent awards from some of its largest retail customers, including Walmart, Watsons, CVS/pharmacy and Rite Aid.
Other finalists for the Dick Clark Supply Chain Award were Breakthru Beverage Group, Kimberly-Clark, Nestlé and Nike. 
_________________________________________________________________________
CGT presents several awards throughout the year to the consumer goods community. Click here to view the full program list and to make nominations. Check back at consumergoods.com for more coverage of the 2017 award winners and finalists in December.