League of Leaders
The League of Leaders is an exclusive gathering of influential executives in the consumer goods industry who are committed to fostering best practices for the strategic use of technology to drive meaningful business growth.
The companies that have been invited — consumer goods manufacturers along with elite industry partners and solution providers — have impressed CGT with their industry-leading passion and prowess. They understand that collaborative learning with other leading thinkers positively can positively impact the industry at large.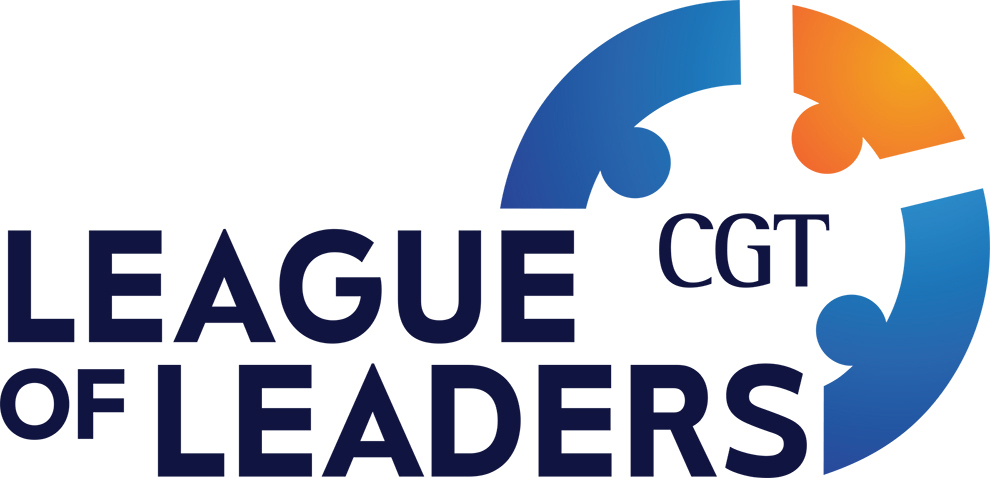 The League's purpose is to provide an "open forum" for the candid exchange of thought-provoking ideas and best-practice strategies. League members meet twice each year to participate in a series of 19-minute "Lightning Lectures" that offer fresh perspectives on the latest issues and challenges affecting the industry. Their insight and analysis provide inspiration for fellow League members and support a more vibrant, robust and healthy marketplace overall.
As a member of the League of Leaders, you will demonstrate personal commitment and true thought leadership.
WHO SHOULD BE IN THE LEAGUE?
The League of Leaders isn't for everyone. Your organization must be strategically positioned to help grow the industry, and you must be personally committed to candid participation in an "open forum" atmosphere that will effectively advance the League's goals. This expert forum is committed to identifying best practices that can improve individual performance and overall industry growth and success.
HOW THE LEAGUE WORKS
Members commit to participate in at least one League meeting each year. There, they will share insights, best practices and forward-thinking ideas in small and large group forums.
Nineteen-minute "Lightning Lecture" presentations are an instrumental format used to explore critical industry topics. League members provide suggestions for topics they feel are the most critical, the most relevant or the most compelling. A steering committee reviews these recommendations to help develop key discussion points for each meeting agenda. League members are then invited to submit related presentation proposals (and will be expected to present on a regular basis). Small breakout discussions will supplement the learning and interaction surrounding the chosen topics.
ONLINE COMMUNITY FOR MEMBERS
Members of the League will have access to the League of Leaders section on consumergoods.com for convenient access to previous League presentations, lecture summaries, related information, important deadlines and other reminders.
LEAGUE MEETINGS
When we are together, we will share best practices, talk future trends, hear innovative strategies and swap creative ideas in a relaxed, casual environment. It's an invaluable opportunity to showcase your own thought leadership while benefiting from the perspectives of your peers.
League of Leaders meetings will deliver:
• Powerful peer introductions and connections
• Access to key business contacts
• Strategic discussions on the future of the industry
• Advance exposure to research, reports and case studies
• In-depth access and connection with CGT's editorial staff
LEAGUE MEMBERSHIP ELIGIBILITY:
Consumer Goods Companies
Solution Providers
For more information:
Albert Guffanti
Managing Director and Publisher, CGT
973-607-1301
[email protected]