Campbell's Names Palmieri Chief Marketing Officer
Get great content like this right in your inbox.
Subscribe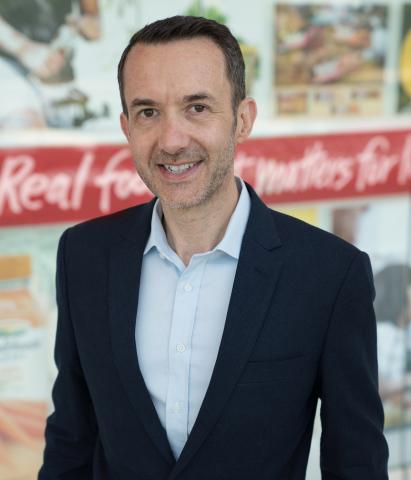 Campbell Soup Co. has named Diego Palmieri vice president and chief marketing officer of U.S. meals and beverages. He joins Campbell from SC Johnson, where he spent more than two decades in various business and marketing roles.
Palmieri will join Roberto Leopardi and Luca Mignini, who both also left SCJ to become, respectively, president and chief operating officer of the of meals and beverages business. Those hires followed the resignation of Campbell Soup Co. chief executive officer Denise Morrison and the appointment of Keith McLoughlin to replace her as interim CEO.
As CMO, Palmieri will succeed Greg Shewchuk, reporting to Leopardi and be responsible for marketing and consumer connection in the U.S. across the division's portfolio of brands, which include Campbell's, Chunky, Well Yes!, Slow Kettle, Swanson, V8, Plum, Pace and Prego.
"Diego has spent his career marketing and selling consumer products in the United States and abroad," Leopardi said. "He is an accomplished marketer and experienced business leader with a track record of growing businesses through a deep understanding of brand value and success in building e-commerce into the marketing and sales mix."
Most recently, Palmieri served as general manager of SCJ's greater China business (China, Hong Kong and Taiwan), where he developed its e-commerce capability. In prior roles, he managed the Glade Home Fragrance business for all international markets and led the successful U.S. acquisition of Caldrea Co.
He previously led marketing for other SCJ brands including Off! Repellents and the Pledge Grab-It duster line. Palmieri began his career at Sanyo Electric Co and then moved to Nestlé Argentina, where he managed the Maggi soup and bouillon business.
"This company is built upon iconic brands that are not just recognized on the store shelves, but are part of our daily lives and imagination," Palmieri said. "The opportunity to leverage new marketing strategies, including e-commerce, to ensure these brands continue to be part of our daily diet is incredibly exciting to me."