10/05/2018
AB InBev Taps Accenture Tool to Help Africa Sales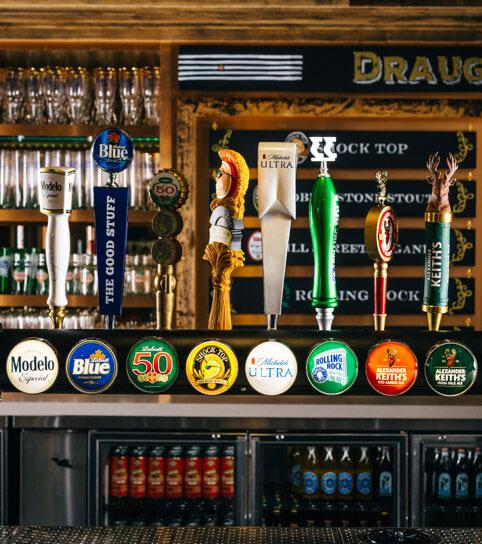 AB InBev is leveraging Accenture's NewsPage Distributor Management System to better manage its sales and distribution operations in Africa.
An integrated distributor management and sales force automation system, Accenture DMS covers the downstream supply chain, providing consumer goods companies with accurate data on secondary sales to help control promotions, improve productivity and streamline inventory and sales processes and distributor claims.
Under a three-year contract, Accenture will help AB InBev implement the system for its operations in Africa, including an initial rollout in Mozambique, Zambia, Ghana and Nigeria. It will also include the upgrade of a system in Tanzania and Uganda that has been in use for more than three years.
"Accenture's DMS solution has enabled us to enhance our sales and distribution operations in Tanzania and Uganda over the past three years, and we're excited to upgrade to the latest version and expand its use to other countries in Africa," said Lee Dawson, AB InBev vice president. "With DMS, we're better positioned to achieve our goal of becoming the number one brewer across the continent."
The implementation will enable AB InBev to track its distributor network and increase visibility into product stock and sales. By consolidating transactional information, the sales teams will have the data needed to build relationships with distributors and customers and closely track product promotions and performance.
Integrated with the Salesforce-based solution, the software drives AB InBev's contact strategy with customers and will be used by mobile and back-office users, as well as made available to more than 100 distributors.
The upgrades in Tanzania and Uganda are complete, with implementations in the other four countries taking place over the next several months. Once Accenture has implemented the solution in all six countries, it will continue support by providing hosting, maintenance and application support for the duration of the contract. 
"AB InBev understands that expanding sales, enhancing efficiency and improving profitability requires full visibility into its sales and distribution operations," said Marlize Claasen, managing director at Accenture. "We're excited to be able to continue our successful collaboration with them as they seek to expand their market share in Africa."
Accenture was named a top 10 provider of Consulting, Customer Relationship Management, Mobility, Outsourcing/IT Integration, Retail Execution, and Trade Promotion Management solutions in CGT's 2018 Readers' Choice Survey.