08/06/2018
Women in Tech Awards 2018
In this industry, it's often noted that the primary consumer target is of the female demographic. However, according to data compiled by Evia, women account for less than 20% of U.S. tech jobs, even though they make up more than half of the U.S. workforce (not to mention the population). But the times they are changing, and with many companies actively taking steps to attract more female employees, it's no coincidence that some of the most powerful women in consumer goods can be found in technology roles.
Eight award-worthy professionals were honored last June at the inaugural Women in Tech Awards, a program co-sponsored by CGT and HCL Technologies to recognize females who are playing vital roles in the development and implementation of technology within the industry. The awards were given in three categories: Industry Leadership, Rising Star, and Excellence in IT Transformation.
We hereby recognize our eight official Women in Tech finalists.
---
1. RISING STAR
Awarded to a woman in a technology-focused role (aged 35 or younger, manager-level or higher) who has made a significant impact on her company's success through the innovative adoption or deployment of technology.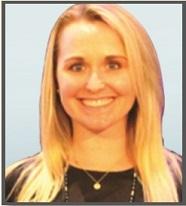 Winner: Rising Star
SALLY STUART
Senior Manager of E-commerce Strategy
Newell Brands
Stuart leads the e-commerce strategy team at Newell, where she's responsible for driving innovation and building the capabilities that will allow the company to achieve its global growth plans. Sally began her career as a management consultant at Infosys, where she was promoted twice and received the firm's highest performance recognition. She left Infosys to pursue her MBA, and after business school joined Credit Suisse, where she led target operating model development for comprehensive capital analysis and review. Stuart joined Newell in May 2016.
When did you decide that you wanted to pursue a career in IT? What factors led to your decision?
I think anyone who is engaged in e-commerce needs to have expertise in IT. I actually started my career at a management consulting subsidiary of a large IT company. I chose the role because I believed in the founder's mission and met great people while I was interviewing. In college, I had influential internships and I was excited about the global delivery model at Infosys Consulting. Since Infosys, the majority of my roles have not been within IT groups, but I have found it invaluable to know how to partner with my IT counterparts and understand all the requirements needed for business transformation projects. 
Has there been anyone in your career who has served as a role model and/or mentor?
My father has played a pivotal role in my career. He started his own consulting company and taught me the value of hard work at a young age. I used to create presentations out of poster board to convince him of my recommendations — usually a sleepaway camp or family vacation.
Throughout my career, as I've changed roles and industries, it's been helpful to have someone always questioning and testing what my true goals are and if the role is a good fit based on my skill set.  
What would you say is your proudest accomplishment so far?
When I was at Infosys, I was selected as one of 15 young leaders to participate in the company's board of directors meeting in Bangalore, and then to present to 300 senior leaders at the annual planning meeting in Mysore, India. I was the only U.S. citizen and only consulting representative. It was an incredible experience to see how the larger company made decisions and experience the heartbeat of the company at HQ in India. I came back from the trip with a greater appreciation for Infosys and value for the global delivery model.   
Looking back at your career experience so far, what advice would you give to your high school self?
Don't have it all planned out; you'll learn the most when you least expect it. For my senior year of high school, I studied abroad in Zaragoza, Spain. While this was not the typical path, I have always been someone who seeks out unique experiences. Immersing myself in the Spanish culture was definitely a challenge, but I learned an incredible amount and gained a greater appreciation for cross-cultural collaboration.  While I have not directly used Spanish in my career, the lessons I learned abroad about adaptability and communicating with a diverse set of individuals have been invaluable in my career.
What are your future goals?
I'd like to own part of a business. I also want to continue to be a mentor and see my support make an impact on my mentee's career and journey.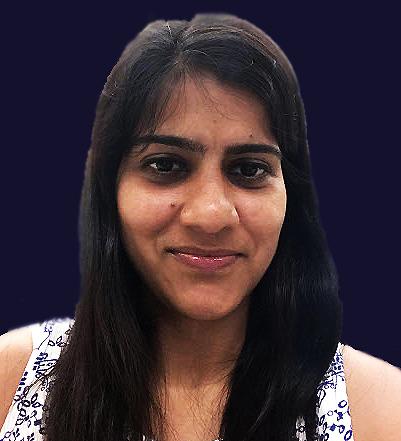 Finalist: Rising Star
VINITA SINGH
Senior QA Manager
Ascena Retail
When did you decide that you wanted to pursue a career in IT? What factors led to your decision?
If you're asking why people want to pursue a career in IT, it's because IT is the future. I've always had an interest in the IT field from a young age. My dad encouraged me to learn about computers. So even when I was 8 or 9 years old, I was experimenting and learning, and I ended up loving it. I chose to major in IT in college and now, as a QA, I enjoy being in the field. It makes me realize how full of opportunities I am today. The more I know and understand about IT and the different fields that it both encompasses and ties into (database management, ethical hacking, computer-aided design, game development, etc.), the more I find it awesome and fascinating and scary all at once. And I want more: more of that knowledge, more of the cool stuff that I can pull off simply because I know how "smart" devices work — especially in this upcoming age of the Internet of Things.
Has there been anyone in your career who has served as a role model and/or mentor?
Yes, I had the opportunity to work under my manager, Jane Liley. She was instrumental in helping me develop leadership skills and she helped me grow and explore project management. She expanded her knowledge and skills. I always go to her to get valuable advice.
What would you say is your proudest accomplishment so far?
Setting up a new team (with 30-plus resources) in an India-based global innovation center and successfully completing the transition from various locations within tight timelines.
Looking back at your career experience so far, what advice would you give to your high school self?
I would advise kids to never wait until college to do anything. High school, and even middle school, is just as appropriate a venue for exploration, be it geographically, or with substances, or internally. Try new things, but don't be afraid to admit they aren't for you, even if everyone else loves them. Keep looking and you'll find things you can do that people will respect you for — more than if you just kept trying to do the popular thing.
What are your future goals?
I envision myself as a top-performing employee in a well-established organization. I plan on enhancing my skills and continuing my involvement in related professional associations. My long-term goals involve growing with a company where I can continue to learn, take on additional responsibilities, and contribute as much value as I can.
---
2. EXCELLENCE IN IT TRANSFORMATION
Awarded to a woman in a technology-focused role who successfully led the adoption of a new technology into her organization during the previous 18 months.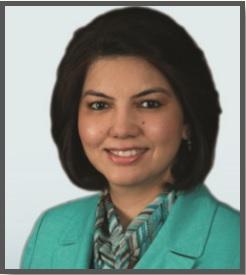 Winner: Excellence in IT Transformation
NEELU SETHI
Senior Vice President & Chief Information Officer
Reddy Ice
Neelu joined Reddy Ice as CIO in December 2016 to help take the entire organization to the next level. Among the many issues she immediately faced was a new ERP system that had "gone south" due to poor implementation. She solved that problem in her first four months, then spent the rest of her first year on the job transforming four major areas: IT service delivery management, data management, field mobility and the retirement of antiquated legacy systems.
When did you decide that you wanted to pursue a career in IT? What factors led to your decision?
My parents led me on a technology path when STEM was not even in the limelight. Fast-forward, I earned a master's degree in computer applications from the Indian Institute of Technology and a master's in mathematics from Delhi University in India. I then made a move as a software engineer to the corporate world. I did not settle to be an individual contributor and continued climbing up the corporate ladder through management roles to eventually become a chief technology executive. This path enabled me to humbly earn several recognitions, including "Top 15 Business Women" in Dallas; "Top 25 Women-In-Technology" from the Dallas Business Journal and the American Business Award's "Digital Transformer of the Year."
Has there been anyone in your career who has served as a role model and/or mentor?
My mom and dad have always been my role models. My dad, who is now a retired mathematics professor, always spoke to me while I was growing up about "keeping my eyes on my own paper." Perhaps he was simply trying to teach a little schoolgirl not to cheat on an exam, but hidden within that phrase I learned a deeper message about what really matters. He was trying to teach me that it doesn't make a difference what the person next to you writes down for an answer. This is your race to run. It's your assignment to complete. It's your answer to create. How your paper compares with someone else's is not the point. The point is to fill the paper with your own work — which pretty much became the guiding North Star of my life.
And then during my professional career, almost in every role, there always has been someone I've admired or reached out to and have asked for mentorship. My mentors continue to be a key part of my journey, always shaping my DNA. I remember the time when I got pretty frustrated by office politics and my mentor at the time said, "Don't look at obstacles as a problem, but find a way to turn those bricks that are thrown your way into a foundation for your new success."
What would you say is your proudest accomplishment so far?
My proudest accomplishment is making a difference in someone's life, every time someone has shared with me how my stories of struggles, failures, courage, and believing in myself has helped them take a step forward — especially when they thought "I won't achieve" they ultimately reached to achieve it. Such moments are the proudest of all on my journey to pay it forward.
Looking back at your career experience so far, what advice would you give to your high school self?
Raise your hand, take risks, and don't fear failure — it's one of the biggest impediments to success. And remember, we all make mistakes and what you do after a mistake is a critical determinant in a career. Don't get knocked down, bounce back!
What are your future goals?
My first-and-foremost future goal is to continue to grow and become a better person than who I am today. I have a list of personal goals, friends and family goals, marriage goals, parenting goals, career goals, ministry goals and financial goals, but I cannot achieve any of them if I do not become a better person. Eventually, I want to reach my full potential and become everything God created me to be. That's an ultimate future goal I want to achieve.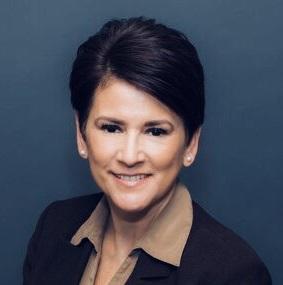 Finalist: Excellence in IT Transformation
DEDE GUTIERREZ
Senior Trade Analyst
Ventura Foods
According to her nominator, Gutierrez "exemplifies the possibilities that arise when a passionate, driven manager and a powerful technology come together to innovate within an organization." As the central resource for all trade marketing, post-event analytics and customer planning, Gutierrez was instrumental in the selection, integration and adoption of a trade promotion optimization solution. Her efforts and leadership to support sales in this strategic initiative helped her division meet or exceed its key trade metrics two years in a row.
When did you decide that you wanted to pursue a career in IT? What factors led to your decision?
I have always had an inquisitive nature. I was given the task by the organization to evaluate various best-in-class tools to help with trade analytics. While my current position (or career path) hasn't been in IT, I feel there is great overlap in helping me with the challenge I was presented. I had the opportunity to deep-dive into trade promotion management, post-promotional analytics and business intelligence and integrate all three into tangible insights for the organization. I now can identify quick wins and make recommendations to improve revenue, sales and/or profits via these tools.
In my opinion, every penny saved aided us in better financial controls.  That meant learning and integrating all the cross-functional tools available to us. This helps drive transparency and allows me to continue to learn.
Has there been anyone in your career who has served as a role model and/or mentor?
I am fortunate to have had two in my career thus far. They both were previous managers who saw a lot of potential in me. Both had senior roles within Ventura Foods and always took the time to take the extra few minutes to teach me how to be a better person, employee and manager. They continued to challenge me to strive to be better than I was the day before. 
What would you say is your proudest accomplishment so far? 
My proudest accomplishment so far is being nominated and recognized for this "Excellence in IT Transformation" recognition, which I received for successfully leading the adoption and implementation of our trade post-promotion analytics tool.
Looking back at your career experience so far, what advice would you give to your high school self?
Be the best you can be, and don't take school for granted!
What are your future goals?
I hope to advance to the next level in my career within the year, collaborate with our field sales team and management, report negative ROIs, and make strategic proposals for areas of improvement.
---
INDUSTRY LEADERSHIP
Awarded to a senior-level consumer goods executive who not only serves as a role model through her career accomplishments, but also works to influence the advancement of other women in technology-focused areas of the industry.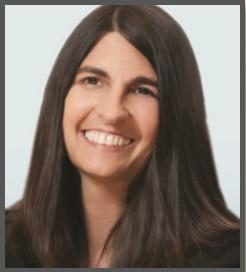 Winner: Industry Leadership
LISA NAPOLIONE
Senior Vice President of Global R&D
The Estée Lauder Companies
In addition to serving as a mentor herself, Napolione acts as a "matchmaker" for anyone in the company looking to get or give career guidance. She also frequently visits college campuses and presents about careers in STEM. Napolione and her team also support high school outreach programs, and she's an executive sponsor for Estée Lauder's Breast Cancer Awareness Task Force and also is involved in additional mentoring efforts as a YMCA Rising Star. Napolione recently helped the company join with media platform Nature Research to launch two awards for women in science. 
When did you decide that you wanted to pursue a career in technology? What factors led to your decision?
I decided to pursue a career in science and technology during my studies at Clarkson University. As a college student, I conducted a study around skin research, and I held various internships. My first internship was at the U.S. Environmental Protection Agency, my second was at the New York State Department of Health (where I studied ground water contamination), and my third was at the bench in Research & Development, where I studied transdermal drug delivery and penetration through skin.
Through my various internships, I learned a lot about myself — my strengths and my interests, which is why I believe internships are so important. Throughout my career, I've been directly involved with internship programs at the various companies that I've worked for, including my current employer. From my early internship experiences, I discovered that I loved R&D and that I was fascinated with skin. I have been in R&D ever since, working on skin-related matters. I have worked across all sub-functions, including formulation, biotechnology, process development, regulatory science and packaging development, in locations all around the world, and I've been involved in developing amazing new technologies in some of the most cutting-edge areas of science. I'm truly passionate about leading global R&D at Estée Lauder, where we constantly look for the latest in scientific breakthroughs to bring transformative innovation to the prestige beauty industry.
Has there been anyone in your career who has served as a role model and/or mentor? 
I recognize and appreciate the critical role my mentors have played, and continue to play, in helping me achieve success throughout my career. When I was in high school, my guidance counselor tried to steer me away from majoring in engineering and science. However, I was not dissuaded, as I was fortunate to have had an amazing chemistry teacher, one of the very first female engineers in the U.S., who mentored me through high school, college and beyond. I feel so fortunate to have been taught and mentored by her. Her personal attention, as well as her dedication to encouraging and nurturing my interests, positively impacted me so much, and I will be forever grateful. Her mentorship has inspired me to give back by mentoring others. Among the many things she has taught me over the years is the idea that we all benefit from mentorship at all stages of our careers and lives. I have had the most amazing mentors, with whom I continue to meet with and learn from today. I would not be the R&D leader I am today without them. I look forward to all my connections and discussions with them and continue to gain valuable perspective from these extraordinary role models.
What is your proudest accomplishment so far?
Professionally, my proudest career accomplishment is the work that I have done throughout my time at Estée Lauder. During my tenure, I have empowered my R&D teams to innovate how we do our work, bringing a stronger focus to our science and moving true innovation forward. What I did for the team was open the door of possibilities; now, so many of our R&D team members are stepping up, raising their hands to volunteer, bringing their fresh ideas forward and putting them into action. It has been exhilarating to be part of such a dynamic effort where everyone across all sub-functions, levels and locations has a voice and can make a lasting impact.
From a personal standpoint, I am very proud of my family. My husband recently defended his thesis in public history and is creating digital archives for our hometown historical museum. Our son is a fantastic creative interaction designer, and our daughter discovered her passion for textiles while studying materials science and engineering. She's now bringing her adventurous spirit to her graduate work in textile engineering. 
Looking back at your career experience so far, what advice would you give to your high school self?
I would give myself some of the same advice I've been so fortunate to have received from my mentors. Even now, I share these with my teams and those I mentor:
Always do what is right, in every situation and in every decision.

Doing what you love makes everything easier — not easy, but easier. And, when you are doing what you love, do it well.

It is worth investing the time to find the right mentor — and being a great mentor to others. When you mentor someone, you get as much out of the experience as they do, and you both learn and grow.

Be open and listen to all the advice that comes your way, and then implement what works for you.
What are your future goals?
My goal has always been to bring excellence to all my work and the teams I lead. I have the opportunity to do this every day by leading global R&D for the worldwide leader in prestige beauty. This is the greatest achievement of my career.
Beauty is all we do, and I feel completely at home at Estée Lauder. Our company was founded by a strong, entrepreneurial woman (Ms. Estée Lauder) who believed that "Every woman can be beautiful …" To honor her legacy, we create the most premium products that transform the way women and men feel about themselves. This mission resonates strongly with me, and I love my job and my team. Importantly, our products are enabled by some of the most breakthrough and exciting science I've ever seen in my career, so my future will include continuing to support and promote the industry-leading science and scientists of the R&D organization at The Estée Lauder Companies.
I also have the honor of being the executive sponsor of our Breast Cancer Campaign for Estée Lauder's technical community, supporting the Breast Cancer Research Foundation (BCRF) — which was founded by Evelyn Lauder 25 years ago. BCRF has made great strides in treatment and finding a cure for breast cancer, and its mission to create a breast-cancer free world will undoubtedly have an incredible impact. Being a part of this amazing effort enables me, and so many of us, to make a true difference.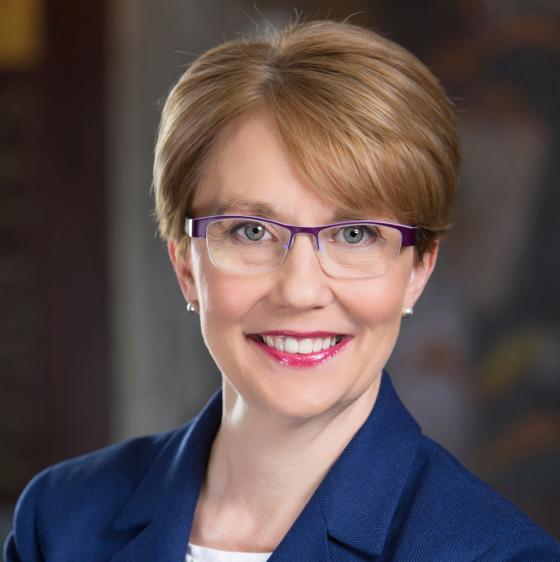 Finalist: Industry Leadership
BETSEY NOHE
Vice President of Supply Chain
Morton Salt
Nohe serves on the executive advisory board for the Supply and Value Chain Center at Loyola University's Quinlan School of Business. She's a member of AWESOME (Achieving Women's Excellence in Supply Chain Operations, Management & Education), an initiative that launched in 2012. She also acts as a mentor for Women Unlimited's LEAD (Learn, Engage, Achieve and Deliver) program.
When did you decide that you wanted to pursue a career in IT? What factors led to your decision?
I have always loved math and science. After graduating with a BS in chemical engineering, I contemplated continuing on for my PhD. I decided I would get some practical work experience first and started my career in manufacturing management. In the late 1990s, I jumped at the opportunity to be the business lead for the implementation of our first ERP system tied to Y2K. I realized that I had a penchant for understanding how to translate business needs to process and technology improvements. I also found that I was a strong change agent.
Over the next several years, I took on roles in supply chain and in product management. And then our company decided to go onto SAP. I quickly volunteered to be on that project, and led the order-to-cash team. I stayed in the IT organization for a few years and then returned to the business, first as director of distribution and then as vice president of supply chain planning and customer fulfillment.
What I love about supply chain is the integration of business and technology to deliver value to both the customer and the company. It is an exciting field that gets even more so with the next-generation supply chain innovations that are possible as a result of the digital revolution. For example, we recently implemented a hybrid solution for transportation management. For one piece of our business, it made the most sense for us to use the provider's transportation management system in a SaaS model, and for the two other parts of the business to outsource our logistics execution to the same provider in a managed-services model.
Has there been anyone in your career who has served as a role model and/or mentor?
I have had the good fortune of having several people serve as role models, mentors and, most importantly, sponsors. Early in my career, I worked for a plant manager who taught me many things but two that still resonate with me today: "Be a student of yourself" and "Manage by the compass and not by the clock." When I was ready to make the transition from director to VP, I had a wonderful mentor/sponsor who was also the CIO of the company. What I learned from him is that strategic thinking/planning is a skill to be honed through study and practice. I got the opportunity to become a divisional VP directly as a result of his sponsorship with the CEO.
I would also list the CEO of Morton Salt, Christian Herrmann (who is also my boss), as a particularly important role model and sponsor. What I have learned from Christian over the last few years is to dream big and to be fearless in taking on large challenges. What I most appreciate is that he also supports me when I want to take on significant transformational changes.
What would you say is your proudest accomplishment so far?
I was hired six years ago by Mark Roberts, the chief operating officer of our parent company (K+S AG) to transform the supply chain at Morton Salt. I saw this as a terrific opportunity to develop the strategic roadmap for supply chain, to build a highly performing team, and to implement that strategy to deliver lasting results. While the team and I have made many transformational changes, I am most proud of the development of our S&OP process and our move to integrated business planning. What makes our IBP process so special is its sponsorship by our CEO and CFO, the level of collaboration across all functions, and the sound decision-making that our directors make during the reconciliation/pre-S&OP step in the IBP cycle. While we are still on our IBP journey, I knew we had made significant progress when our CEO commented that the executive IBP meeting is his favorite meeting of the month.
Looking back at your career experience so far, what advice would you give to your high school self?
I played several varsity sports in high school, so I would use a sports analogy to give my earlier self some advice: Learn how to play the game of business. Key to this is understanding the rules and norms within your organization and playing within those rules. Business is a team sport. And the team you're on is even more important than the team you lead. Don't be hesitant to ask for help from your teammates. You don't need to be perfect, but you need to keep practicing so you and the team will get better every day. Sometimes you lose, but don't take it too hard. Use that loss as an opportunity from which to learn. Tomorrow is another day and another opportunity for success. 
What are your future goals?
I am looking forward to so many things. We recently went through a reorganization, and I'm excited to now have two roles within my company. I am the VP of supply chain for the Americas, where I'm looking forward to harnessing the amazing talent we have at every level in North and South America to add even more value to the K+S Group. I've also been given an exciting opportunity to create and lead the global supply chain excellence function, where we'll build what I believe will be an efficient, effective model to harmonize our processes globally and deliver increasingly higher levels of service for our broad, diverse customer base in both the salt and potash businesses.
I'm also working on my dissertation on performance metrics, which I hope to complete in 2019. In addition to my current job, I plan to be an adjunct professor in supply chain once I earn my PhD. I am passionate about advancing women in supply chain and plan to continue supporting several initiatives in that arena. My husband and I love to hike, so there are several exciting treks (including Patagonia) in our future. We have three amazing adult daughters, and I recently became a grandmother to an amazing little girl. I look forward to being part of the continued love, growth and development of all these wonderful women. And once I finish my dissertation, I plan to get back to learning to play the ukulele!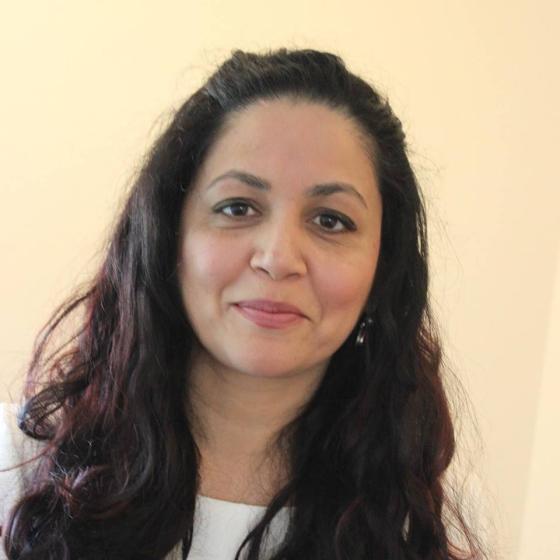 Finalist: Industry Leadership
KRISHNA GUHA-ROY
Director of Commercial Execution, North America
Diageo North America
Guha-Roy has actively supported and participated in events and initiatives around diversity & Inclusion, the Safety of Women in the workplace, and other causes. On multiple occasions, she has successfully advocated for women who have taken sabbaticals in their careers and ensured that they are on-boarded fairly. In a previous position, Krishna served on the PepsiCo Region Female Talent Council and supported leadership's focus on driving the agenda for diversity and inclusion. She takes every available opportunity to educate managers on recognizing the abilities and aptitude of their female colleagues.
When did you decide that you wanted to pursue a career in IT? What factors led to your decision?
I decided to pursue a career in IT during my college years. I always found the world of business analysis and coding fascinating, [but] my failure to secure admission to a medical college made the decision easier.
Has there been anyone in your career who has served as a role model and/or mentor?
Of all the remarkable leaders who have inspired me in my career, I would like to call out Professor Francis Frei from Harvard Business School as an inspiration for her sheer brilliance and authentic leadership style.
What would you say is your proudest accomplishment so far?
I am still on a journey for my proudest accomplishment, but I am really proud of the entire journey so far.
Looking back at your career experience so far, what advice would you give to your high school self?
Invest in learning "How to sell and package." A well-thought elevator pitch and branding your work is equally or more important than creating a brilliant solution. Second, keep the customer experience at the core of your solution — design simple and create a clutter-free user experience. Success stories like Google, AirBnb, Amazon and many others are the shining examples of business transformation.
What are your future goals?
I am a strong believer in striving for brilliance in the present. A focus on the current will create an unimaginable future.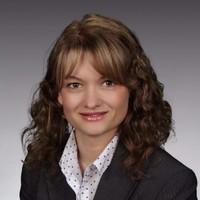 Finalist: Industry Leadership
REGINA SALAZAR
Chief Information Officer, Global Product Organization
Whirlpool Corp.
Salazar founded the Global Information Systems pillar of Whirlpool's Women's Network, which strives to make the company one of the best places for women to work. Under her direction, the group has offered an array of resources to help women transition into leadership roles, created stories to inspire advocacy and action, and fostered mentoring and sponsoring relationships. In addition, Salazar is associated with the Michigan Council of Women in Technology, which provides opportunities for external networking, and also mentors both women and men in Whirlpool and outside the company on technology and leadership topics.
When did you decide that you wanted to pursue a career in IT? What factors led to your decision?
I was 13 years old when I had the opportunity to tour a local computer training center. I found it fascinating that I could program a machine to do whatever I wanted, so I signed up for the classes. One year later, I became one of the class instructors. I simply fell in love with it. From there, I completed my bachelor's degree in computer science and was lucky enough to get an internship with a global tier 1 automotive company. I spent 17 years with them before moving on to my next big opportunity. 
Has there been anyone in your career who has served as a role model and/or mentor?
Yes, quite a few. My parents were the first ones. From them, I learned that things don't come easy but if you are persistent and work hard, you will get there. I then had a few bosses who not only were mentors but also sponsors of my career. They shared their knowledge with me, challenged me with great opportunities, and made me a better leader every day. 
What would you say is your proudest accomplishment so far?
I've had several accomplishments of which I am proud in IT, from successful ERP implementations, to building highly effective teams, to enabling complicated product launches in automotive, to just recently launching our digital IOT platform. But the one that made me most proud was the recognition I received with the Automotive Hall of Fame Leadership Award. I was working in manufacturing at the time, and I was proud not only of striving in an area that was out of my comfort zone, but also that I was able to contribute to the automotive industry which is, to date, a passion of mine.
Looking back at your career experience so far, what advice would you give to your high school self?
Keep making the most of every opportunity (navigate to different areas of the business as much as possible), don't ever be scared of being uncomfortable, keep learning and, most importantly, build a strong network of people everywhere you go. They will be a tremendous value to you as you advance in your career.
What are your future goals?
Personally, it's to be the mother that my son needs me to be and the partner my husband needs me to be. Professionally, in the short term I would love to have the opportunity to further expand my role as a leader, transform one more organization and make a bigger impact in people's lives. Long-term, I would love to open my own business.