VF's Vans Eyes DTC for Future Growth
Get great content like this right in your inbox.
Subscribe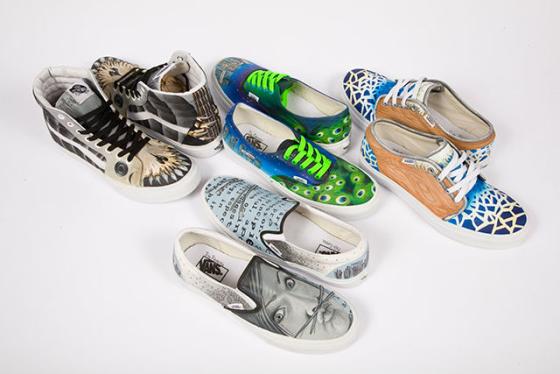 Apparel giant VF Corp.'s Vans brand is on course to deliver double-digit revenue growth across its retail and e-commerce operations over the next five years, the company said during a recent investor call.
VF is targeting global store revenue to increase by as much as 10% by 2023, and is also expecting a 30% to 35% jump in e-commerce revenue. E-commerce sales, which currently represent 9% of total brand sales, are projected to grow by more than 50% through 2019, said Steve Rendle, VF Corp.'s chief executive officer.
That level of growth would grow Vans from its current $3 billion sales total to $5 billion by 2023, said the company. VF acquired the iconic, youth-oriented apparel and footwear brand in 2004, when total sales were $360 million.
Key drivers of Vans' direct-to-consumer businesses include the ongoing development of new store formats, a strong brand experience and engagement, and online personalization.
"We're expanding the next generation of direct to consumer," said David Theiss, the brand's vice president of direct to consumer. "Direct to consumer powers Vans' growth and builds our brand in myriad ways: awareness, affinity, aspiration, sales, productivity and profitability. The direct-to-consumer business is a strategic enabler. Vans' retail stores are brand icons."
Impactful window displays and in-store merchandising, along with development of new store formats, keep the brand relevant and exciting in its physical locations, said Theiss.
Store employees are another critical component of the retail experience, giving Vans a "key point of differentiation and competitive advantage," added Theiss. "[Teams are] passionate, inspiring and engaging. Impactful engagement drives conversion."
Worldwide, Vans operates about 2,000 stores. More than 500 are in the U.S., all of which are company-owned. Outside the U.S., many locations involve concessions or partnerships. This is a far cry from 2004, when the worldwide store count stood at 148. (While Vans' product line is consistent across countries, styles are tweaked to reflect regional preferences.)
Like its physical stores, Vans' e-commerce platform is a strong brand builder — one that did not exist in 2004. The e-commerce strategy leverages storytelling that "blends content and commerce," said Katie Bongiovanni, vice president of omnichannel and e-commerce for the brand.
Personalization is another differentiator. The brand's website offers a customization service that lets users design their own footwear, choosing from a variety of shoe silhouettes, colors and patterns. Shoppers also can upload their own photos for a truly individualized design. "Customization balances heritage and progression," said Bongiovanni. "[Customization] is a vital differentiator and driver of brand love."
Strong product lifecycle management is another asset. The company leverages consumer insights to support this and other parts of its merchandise strategy, executives said. Vans factors in elements like demographic data, consumer interests and shopping patterns "to deliver the best possible consumer experience," said global brand president Doug Palladini.
VF Corp. ranked 50th on CGT's list of the "Top 100 Consumer Goods Companies" for 2017 with $12.0 billion in revenue.