08/31/2016
Using Neuroscience to Better Understand Human Behavior
Launching brand strategies and new products require a deep understanding of people, their needs and desires. Traditionally, market researchers have relied on asking people questions to get this information. This assumed people really knew themselves and what they wanted. As we added anthropology to our toolkit, we began watching people in their homes and while shopping. We got to know their lives better and began to anticipate their unmet needs.
Technology enhanced our understanding of behavior, by allowing us to better analyze data and predict the future based on past behavior. These tools allow us to deliver a better story of human behavior. However, we realized that people actually weren't able to articulate what they were truly thinking or needing. That is because so much of what we are doing and thinking is occurring in our nonconscious.
Companies started adding new tools from the field of psychology like implicit research technology that measures the nonconscious associations that people have towards brands, products, and packaging in response to advertising. Implicit response primes participants with images and has them sort words into categories.
1
Neuromarketers are able to capture and measure the immediate reaction, without asking any explicit question.
The Neuromarketing Toolbox, can be divided into at least three different categories.
•    
Behavioral measures:
Facial coding can be used to observe consumer behavior to infer a particular response based on an emotional response or the person's state of mind.
•    
Psychological Measures:
Measures of bodily responses, ranging from eye movements, pupil dilatation, palm sweating, respiration and pulse. These measures are correlated due to the way in which our brain and central nervous system are wired.
2
•    
Neuroimaging:
Functional Magnetic Resonance Imaging (fMRI) and Electroencephalography (EEG) are among the most utilized neuroimaging methods. EEG and Eye Tracking are most commonly used together because they measure what people noticed and if they were engaged in what they saw.  
According to the latest Green Book Publication, about the top 40 most in demand Research Suppliers, Neuromarketing has been at the top of the list. Leonard Murphy – IIeX Chairman and Producer says: "The interest in the value that nonconscious techniques can deliver for insights remains very high and the client-side continues to explore what suppliers can offer here."
3
In recent years, Neuromarketing has become more widely adopted within the market research industry, which reported that almost 85% of the MRX (market research) companies have used Applied Neuroscience in Marketing techniques before.
Methods for studying nonconscious consumer behavior are becoming more accessible and affordable. Just 10 years ago, a Neurolab could cost millions to start and operate, today a lab can be established for a fraction of the cost.
Neuroscience applied to understand human behavior is highly applicable not just in ad testing; but also in brand positioning, package testing and consumer experience. In fact, taking Neuroscience mobile allows us to understand the in-store customer experience.
Understanding how the brain works is important when it comes to consumer decision-making. Neuromarketing tools help make better sense of decisions of what people buy and what they really think of products and brands. Let's start utilizing the Neuromarketing tools we have and create better human understanding.
---
1    Reid, A. (2014) Protecting the Science: Evaluative Priming for Consumer Insights. Retrieved August, 16. From: http://www.sentientdecisionscience.com/evaluative-priming-consumer-insights-protecting-science/
2    Ramsoy, T. (2015) Introduction to Neuromarketing and Consumer Neuroscience.
3    Leonard, M. (2016)  The Top 40 Most In Demand Research Suppliers at IIeX North America. Retrieved August, 16. From: http://www.greenbookblog.org/2016/06/22/the-top-40-most-in-demand-research-suppliers-at-iiex-north-america/
ABOUT THE AUTHOR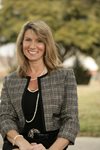 Michelle Adams, Ph.D.
Founder & President
Marketing Brainology
 
Michelle Adams has a unique educational and professional career. She has an extensive business background, and is a Ph.D. who stays well connected to the most recent academic research & leading thought leaders. She founded Marketing Brainology four years ago to better measure consumer and shopper behavior and nonconscious thinking.
  
She worked for Frito-Lay & PepsiCo for 10 years; running the SMART Learning Center which conducted sophisticated research experiments that drove major initiatives throughout PepsiCo. As VP of Customer Strategy and Shopper Insights, she consulted senior leaders from PepsiCo's top retailers. As President of Marketing Brainology, she speaks and consults across the globe on NeuroScience, NeuroMarketing, and In?uencing positive change within organizations.

Follow Marketing Brainology on Twitter @marketingbraino or MarketingBrainology.com.