Toyota Targets Hispanics with New AR Experience
Get great content like this right in your inbox.
Subscribe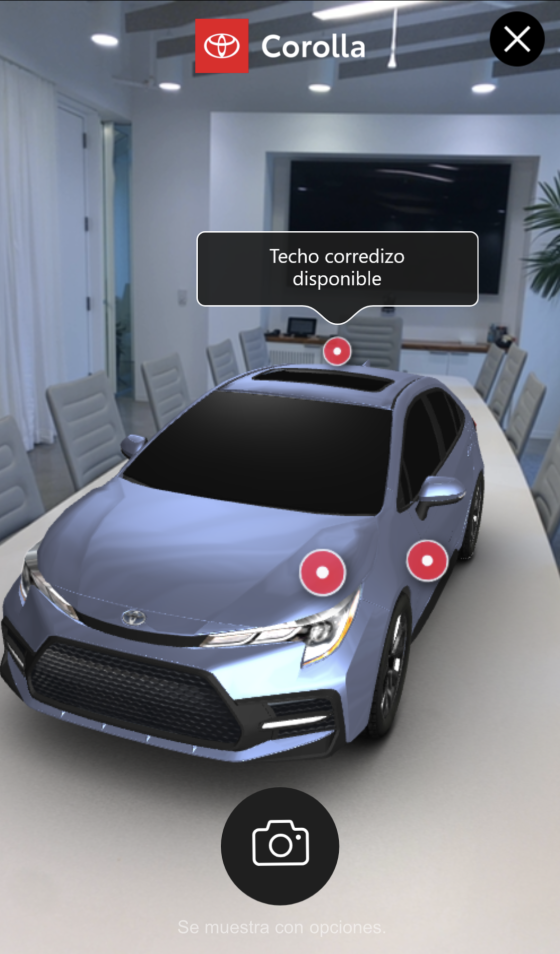 Toyota has rolled out an augmented reality-infused mobile ad that gives viewers an interactive look at — and into — its 2020 Corolla sedan.
Born from a partnership with Los Angeles-based Latino marketing agency Conill and AR development firm 8th Wall, the initiative originates as a Spanish mobile banner ad and essentially brings the sedan to life wherever viewers point their smartphone cameras after clicking on the ad.
"We always want to offer our guests a greater vehicle experience," said Cynthia Tenhouse, vice president, vehicle marketing and communications for Toyota Motor North America, in a media release. "The new generation of Hispanic car buyers is an incredibly important audience for Toyota."
"We sought to help our young Latino audience experience the Corolla sedan where they spend most of their time: on their mobile phones," said Veronica Elizondo, vice president, group creative director at Conill.  "This type of execution, without the need to download apps, goes beyond traditional media channels and reinforces Toyota's position as a leader in innovation and technology."
The AR experience offers a 360-degree view of the Corolla and includes interactive hotspots that highlight three key aspects of the vehicle: the moonroof, LED headlights and 18-inch alloy wheels. Users can virtually explore the features up close and even go inside the car to view the interior. This is Toyota's first time debuting an interactive AR unit that lets users tap and turn on the headlights, open the moonroof and tap to see the wheels turning.
"[This experience] is an example of an interactive, immersive advertisement that can be experienced within the mobile browser, allowing the customer to virtually bring the product into their own environment," said Erik Murphy-Chutorian, chief executive officer of 8th Wall. "This not only provides important context and visualization for technical features to the user, but it helps to qualify customers before they arrive at the dealership."
The ad unit initially will run in the U.S. on Android devices, with plans to include iOS devices later this year.