Three Ways Voice Can Build a 'Modern CPG'
Get great content like this right in your inbox.
Subscribe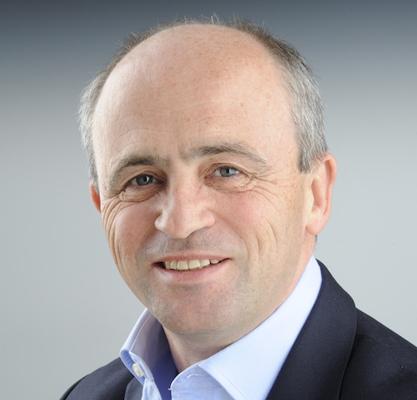 In the same way that out-of-town superstores grew out of convenience — with the lack of free parking in urban areas driving consumers away from Main Street — the rise of online retailing has further changed shopping habits.
And today, we're seeing consumers who once made the conscious decision to pick up a device and type in a telephone number or phrase experiment with a new way to shop: Voice technology, which promises news levels of convenience, is the latest innovation to capture the attention of consumers and brands alike.
Unlike with the internet or mobile technology, where new skills (such as how to search) had to be learned, voice commerce may prove easier for consumers to adopt because it brings together two things with which they're already familiar: digital shopping and communication through the spoken word. As consumers become increasingly familiar and reliant on new technologies, we can expect them to develop new habit-forming shopping behaviors along the way. 
The future of consumer packaged goods is fast-paced and requires an equally fast response. Companies embarking on their own journey of tech-led innovation must move to become modern CPGs by reacting to consumer wants and needs in three ways: 
Move to increase relevance and appeal 
In the consumer goods industry, we're seeing numerous occasions in which smaller companies have been able to successfully steal market share by creating and maintaining true consumer relevance. 
Voice is the latest tech-led innovation to offerbrands the opportunity to reinvent their marketplace relationships, as well as to be front-of-mind at key purchasing moments. For instance, Whirlpool is using voice technology to create ongoing opportunities to directly engage with consumers as they undertake everyday tasks in their homes. Select appliances equipped with voice command technology provide users with the opportunity to adjust cooking modes, set temperatures or start a wash cycle. 
Move to strengthen consumer engagement 
Digital technology has made convenience, instant gratification and personalized experiences the norm when it comes to shopping expectations. Voice technology is quickly becoming accepted at scale, offering consumers a new way to shop and CPGs an additional channel for direct engagement. 
Traditionally, CPGs have established a depth of understanding around consumer wants and needs. Combining this knowledge with technology gives them an opportunity to bypass traditional retail channels. Eucerin, as an example, is combining deep consumer insights and voice technology to highlight its skin care expertise. By answering a few simple questions, consumers can be directed to the dermatologist-recommended products best suited for their individual needs. 
In this evolving consumer landscape, we could see voice replace fingertips — "touch points" transform into "listening points," Successful CPGs will harness social and IoT technologies to create personalised, engaging experiences for consumers at a time and place convenient for them. 
Move to create a seamless omnichannel experience 
As cross-channel shopping habits continue to change,brands have an opportunity to participate in the overall consumer ecosystem in ways that they aren't today. As disruptive technologies such as voice recognition, AI, IoT and live streaming continue to mature, they'll improve the shopping-on-demand experience and help drive brands deeper into the home. 
With an increasing number of consumers installing voice-activated devices, CPGs will need to build an ecosystem of suppliers, peers, distributors and start-ups to deliver a seamless experience to them. 
CPGs must learn from the disruptors and agile incumbents who've focused on reinventing how they reach consumers in the digital age, wherever they may be. With the advancement of voice commerce, it is likely we'll see the creation of omnichannel marketing and advertising campaigns that personalize recommendations and other content.
At the same time, the availability of rich data on consumer preferences and interests will let smart speakers offer existing, relevant new add-on products and services.  
Although voice shopping is still in its infancy, the stage is already set for a new round of tech-led disruption and, although voice may be the "latest thing" right now, it certainly won't be the last. With the home set to become the new commercial battleground, finding ways to be relevant and appeal to a new generation of consumers will be the ultimate test for consumer goods companies in the future. 
About the Author
A 15-year Accenture veteran, John Zealley is senior managing director for products growth & strategy. In this role, he is responsible for driving strategy, innovation and investments across the operating group, including ventures & acquisitions. In addition, Zealley serves as strategy lead for the consumer goods & services industry, responsible for people development, offerings and thought leadership, and ensuring profitable growth.